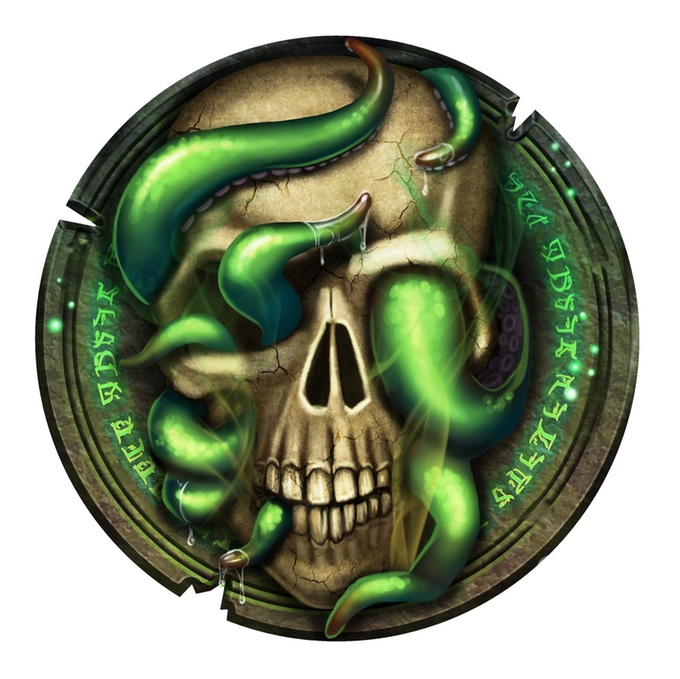 Everyone loves Cthulhu – so hop on into Tor Gaming's latest Kickstarter before it's gone and get yourself some eldritch horror goodies!
There's only 2 days to go and the Kickstarter is already funded – so get on board risk-free!

A new race for the Relics tabletop wargame, with inspiration taken from H.P. Lovecraft's Cthulhu Mythos.
From the depths of the deepest, darkest swamps of Relicia, the Cult of C'thu emerges. Its origins seeped in betrayal of the most heinous kind.
Lord C'thu commands his minions from the shadows, whispering his unholy wishes into the eager ears of his chosen avatars. One of these devotees has surpassed all others in his pursuit of power and has assumed the mantle of leader and with it the authority to conduct the affairs of the cult on behalf of his malevolent master, he his known as Xavius Prime and from the glades of the Krakenshearth he plots to bring a terrible plague of madness upon all of Relicia.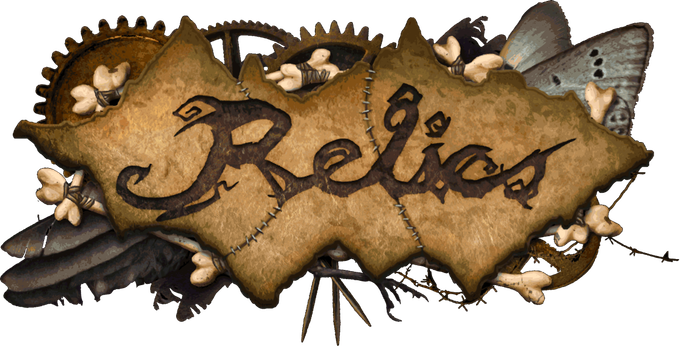 Relics is a tabletop wargame in the 28mm scale. Making use of the glorious D6, Relics uses the rolling of doubles as the main core mechanic for determining successes in combat. We may be wrong but we don't know of another game that used double for successes. Coupled with an alternating activation sequence, Relics is a fast and fun game where players aren't sitting around waiting for their go for long!
You can see the current, available range of models over on our store here. You can also check out our YouTube channel as we collate Relics related community videos into play lists as well as host our own.
You can also follow us on our Facebook page and Twitter account.

We are currently working on version 2 of Relics and have both version 1.2.x AND the proposed changes for version 2 on that link. The C'thu rules are in v2 format.
This playlist on our YouTube channel has a number of battle reports on that you may find interesting. NOTE: all of these videos are using the 1.2.x version of the rules.

The C'thu are a new faction for our tabletop war game Relics. Inspired by H.P. Lovecraft and his Cthulhu Mythos, the C'thu will be adding another awesome looking race to the tabletops of Relicia.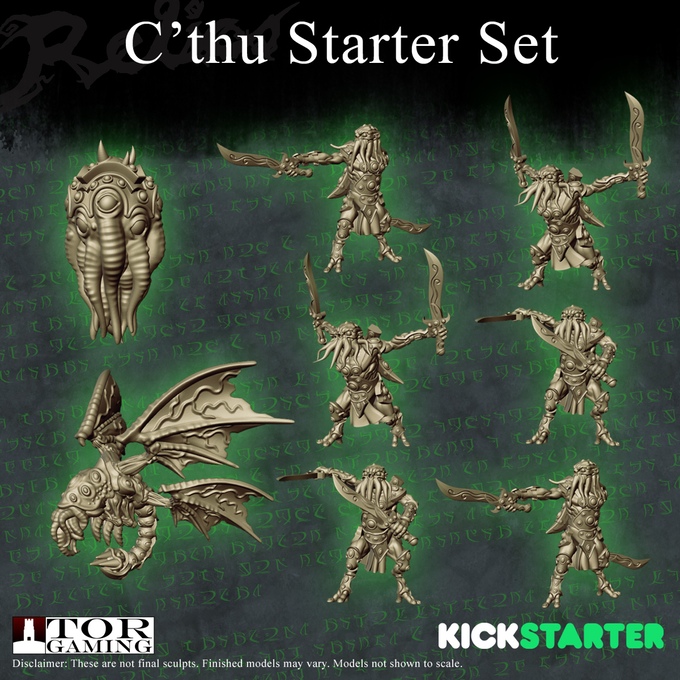 The C'thu will have a playing style not represented in Relics as yet with their heavy dependence on the Horror lingering effect counter in the game.
You can download the C'thu rules from here.
~You can get in for as little as £30 – but hop on this one FAST. That is not dead which can eternal lie –  but this Kickstarter will be history in 2 days!