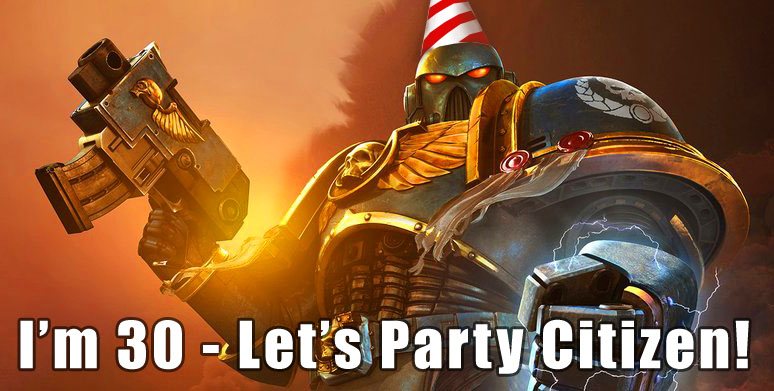 Get ready to party down on April 16th.  GW is planning something big! Here's the details:
Image via George Smiley 3-15-2016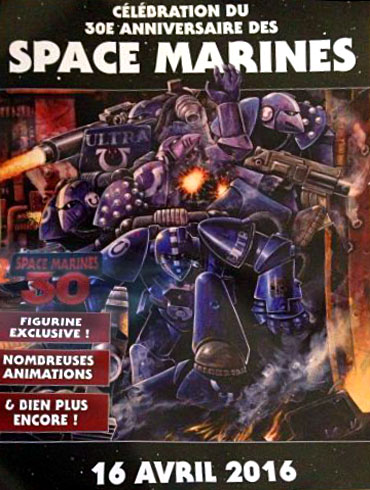 And there it is from a french promotional flyer:
"Celebration of the 30th Anniversary of SPACE MARINES"
"Exclusive Figure"
"Many Events"
"and much more"
The big question for me is are we talikng about a FREE promotional Space Marine? Or is there going to be a limited edition one you can buy?  If GW is seeing this as a blackout date and all staff is required to be on hand – I would expect there to be a lot of stuff going on.  Previous blackout dates have corresponded with the launch of  Deathwatch, Betrayal at Calth, and Age of Sigmar for example.
Here's the previous rumors on what was up for April 16th:
via captain citadel 2-17-2016
"A mate of mine passed along that GW has blacked out the following dates for their store employees: Feb 28, Apr 16, and May 7th. I assume that means big releases on those dates."
via Scanner 3-15-2016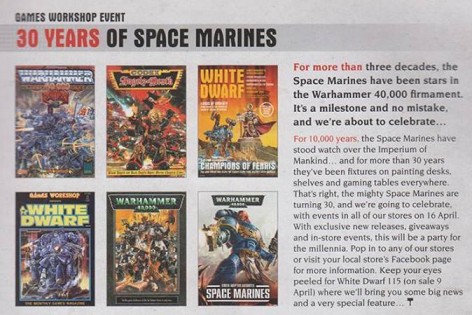 What would you buy a Space Marine for his 30th birthday?