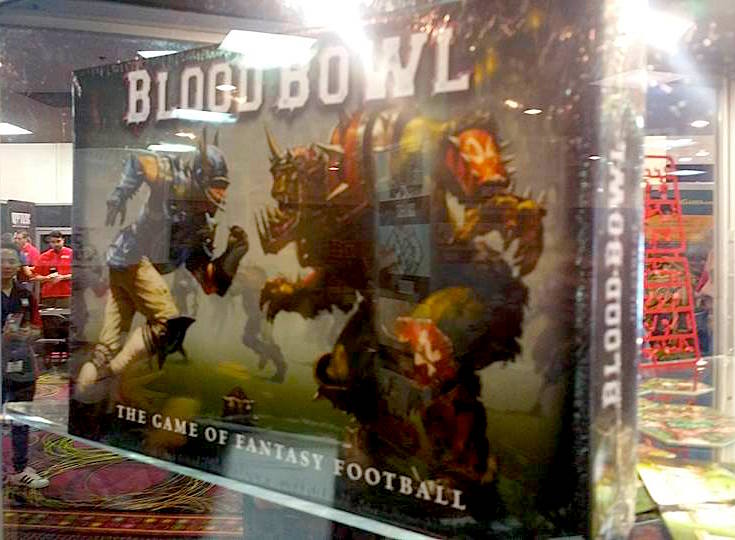 Games Workshop was talking Blood Bowl at GAMA. Get the news from the horse's mouth!

video via Tabletop Gaming Center (facebook)
Ok, so what Andre, the GW North American Trade Manager said:
Blood Bowl
Being worked on currently
Miniatures are in design
Orks and Humans are in the box
GW has shown some miniatures that are finished already
Box Art is not final
Game will be in the channel within 12 months!
Previously Shown Minis
You can't get any more official than that folks!  Give it up for Tabletop Gaming Center for getting the info from the trade show.