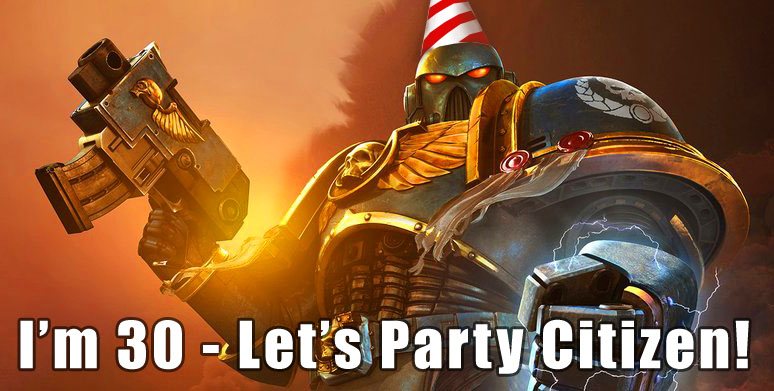 Right on time! Come see the classic Rogue Trader cover inspired mini headed toward a store near you!

image via Barnstaple Slayers Gaming Club (facebook)
Here it is in all it's glory.  It's not a recreation of the RTB-01 set, but it's clearly inspired by those plastic beakies!
30th Anniversary Space Marine
$30USD  or FREE if you buy $165 that day.

 Mini includes rules for combi-weapon w/ bayonet.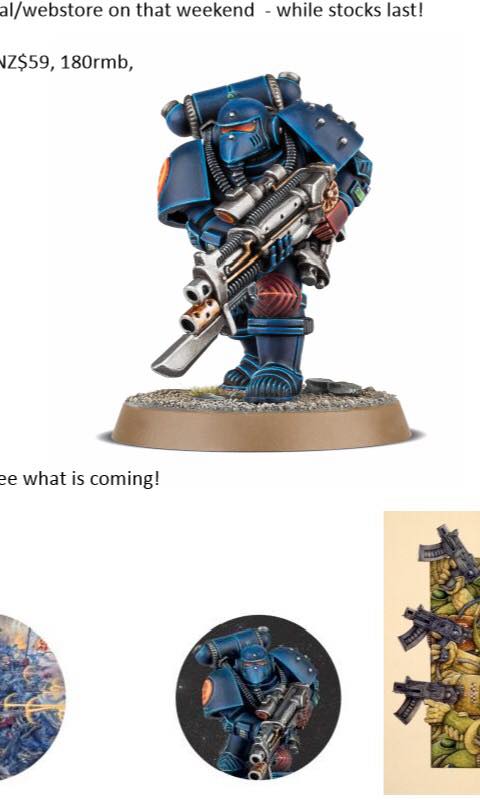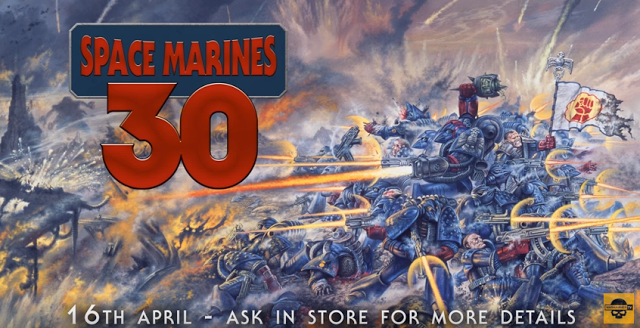 ~ Shop till you drop!