Corvus Belli: Infinity Army 6 Launches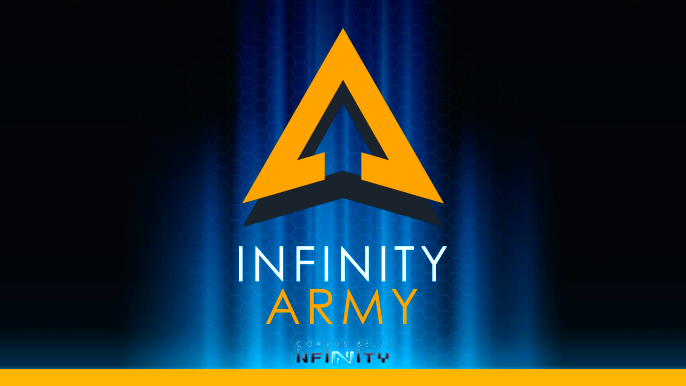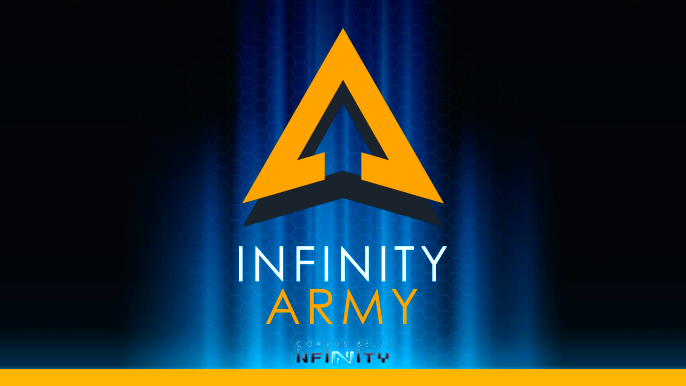 Infinity Players have a new and improved free online army building program – just released from Corvus Belli.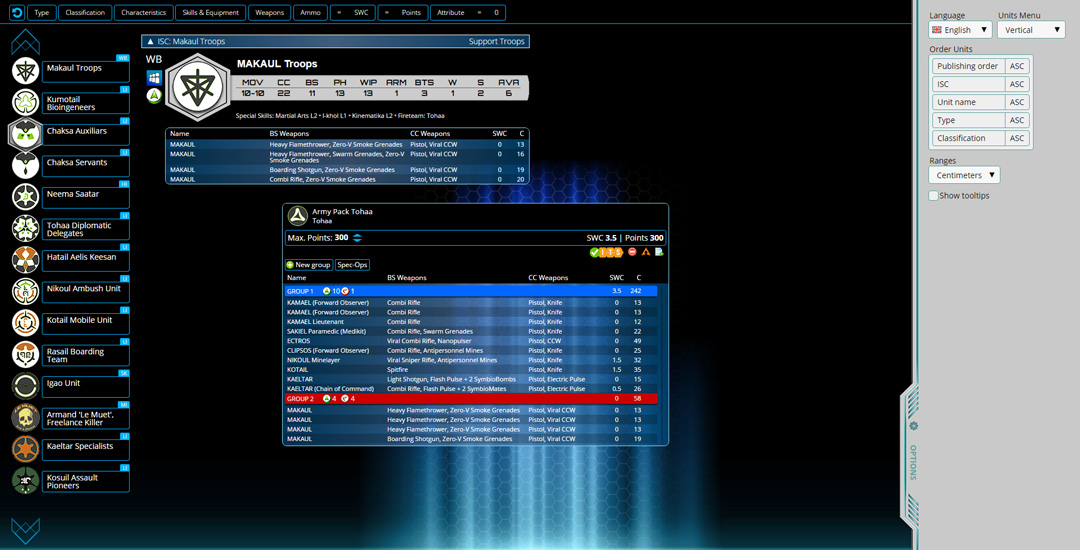 Here's the latest on the new system from Corvus Belli:
Today we release the new and largely awaited Infinity Army 6. This new Infinity Army version is quicker and more efficient, during this year, Corvus Belli's IT department has been working on a series of structural improvements that you can now discover from today and throughout 2016. Possibly you will not see them on first sight, it is more of a background programing upgrade, but it was needed and improves the efficiency of our app.
However, the most important improvement is, maybe, the integration of all our apps and websites.
Until now, the Infinity web, Warcors programs, ITS or Infinity Army had been independent applications that shared data just in certain cases. From this season on, we are going to keep updating those apps in conjunction. What does this brings to Infinity Army?
Soundess. The arrival of Operation: Icestorm meant a revolution for CB: from a business stand point as well as from a technological stand point. ITS grew accordingly as the use of our servers did (web, shop, Infinity Army, etc.). Since then we have been working to relocate to more safe and reliable systems. No only we have changed our "location" we have also polished the code: Infinity Army 6 works better than its predecessor and is more solid. We thought it was important to tackle that issue before anything else, because Infinity Army had to be a trusty and robust tool in the face of drops or busy data traffic. Now that we have made it, we will keep adding extra functions with the peace of mind that having a good foundation gives us.
Speed. Infinity Army 6 works 97% on your browser. This means that it no longer resolves tasks with our server. All of this is loaded onto the browser, so it is a lot quicker, agile and hence it is a lot more difficult for it to drop.
ITS  Now you can save and load ITS lists as if it were a cloud storage app. Apart from managing lists on the browser, you can now do it from your ITS account. You just have to log in with your ITS credentials and the app will give you the options.
Also, the army lists will be identified with a unique ITS code, that will be used to bound lists to the ITS tournaments, will always have an 8 characters code, making the import of lists to forums or to other platforms easier and more comfortable than the "long code", which we still keep for the ones who use Infinity Army without a connection.
This is the foundation for a series of improvements that we will introduce eventually, and from Corvus Belli we hope you enjoy and make the most out of them.
~Go check it out and play with the system a bit – it's pretty slick!
Subscribe to our newsletter!
Get Tabletop, RPG & Pop Culture news delivered directly to your inbox.