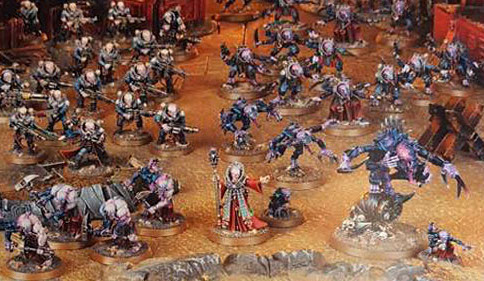 Deathwatch: Overkill is here! Today we look at assembly and sprues of each member of the entire Genestealer Cult.
Welcome to Deathwatch: Overkill Week here on BoLS!  Over the next few days we will be going over every aspect of the new game, from the rules to to the minis, to the game itself and everything in between. Check back in every day for everything you wanted to know about the biggest product GW has produced this year.
Today we wade into the Genestealer Cult minis themselves and their assembly.  Let's get started!
Special note: These are all high resolution images, click to see all the details.
Genestealer Cult Assembly
First off, we shall take a look at the Genestealer Cult assembly instructions.  These minis are dripping in detail and carve out a new fantastic design aesthetic for Tyranid players to dive into. The fit and finish of the models is superb and they fit together like glove with the assembly seams well hidden once glued.  Top notch work from GW as usual.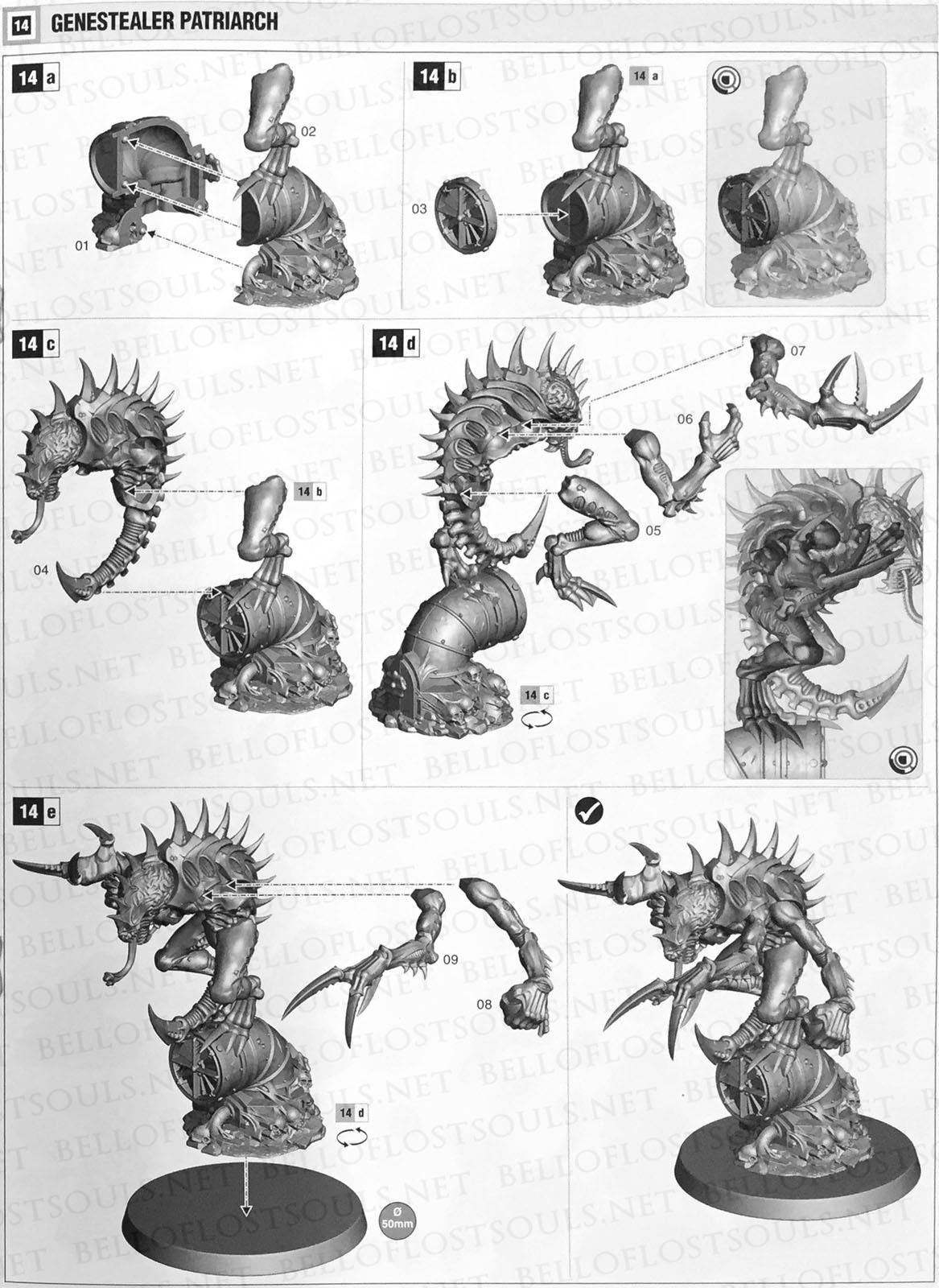 Move over Space Hulk Broodlord – there is a new sheriff in town – the big bad Patriarch!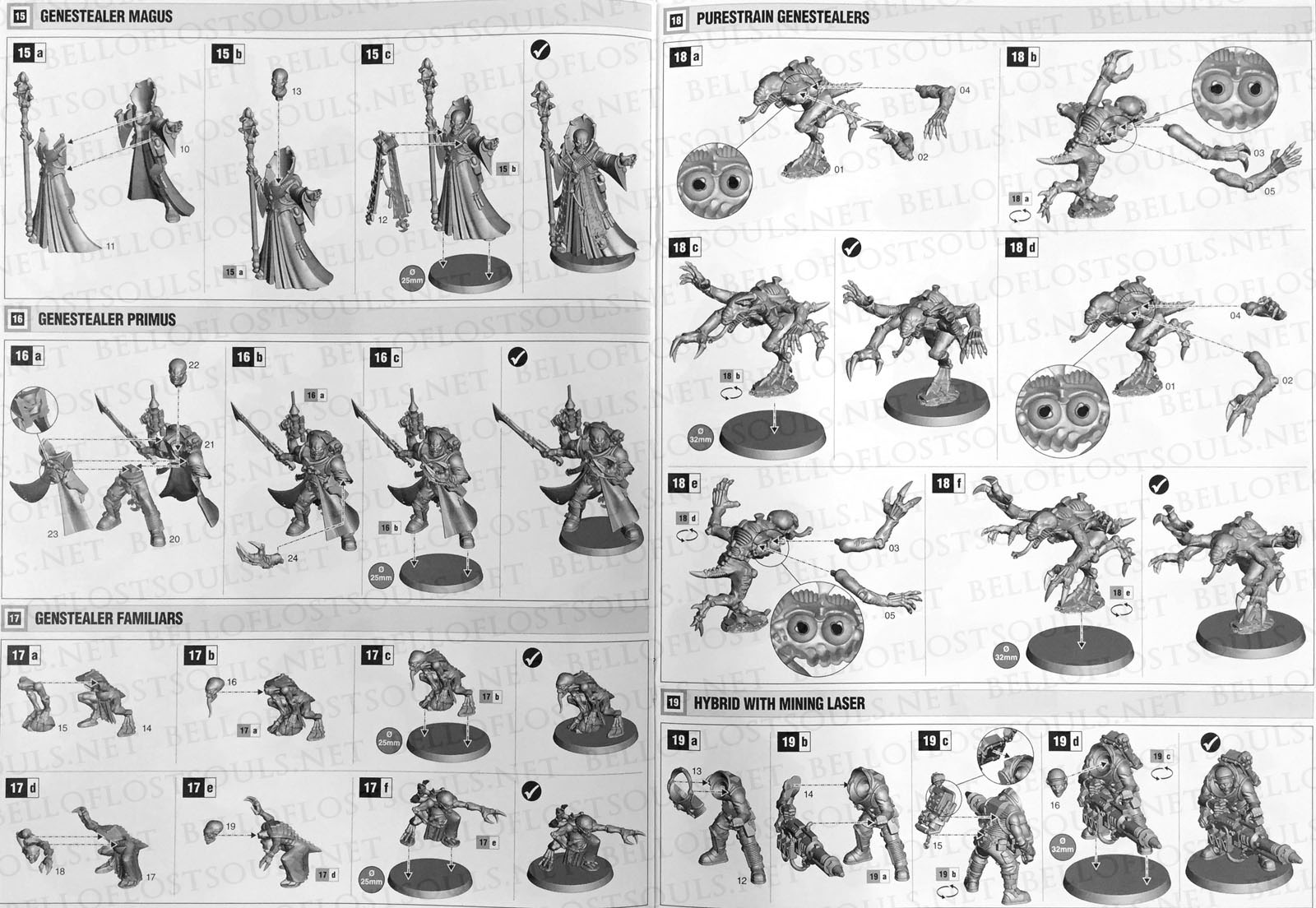 The core cult members – Magus, Primus, Familiars and Purestrains
Hulking Aberrants, and early generation Hybrids. Note the way the Aberrants are cunningly designed so you can mix and match the arms across both torsos and they look good in both vertical and horizontal orientations.
Later generation Hybrids.  These models would look great mixed into an Astra Militarum army that had been infiltrated to "dress it up".
The Sprues
You get two of these massive frames, each with 17 models apiece. The aesthetic design of the miner's uniforms and equipment is very strong.  They give the Genestealer Cult an appearance that at once is an homage to the ancient original Rogue Trader hybrid minis, with hints of things like the Solar Auxilia and event he space suits from 2001 mixed in.
Here are the big baddies! You get the massive bulbous brained Patriarch, Magus, Primus, and two cute and dangerous Genestealer Familiars.  The work on the Patriarch is fantastic with a pose and detail that outshines the work done on the Space Hulk Broodlord.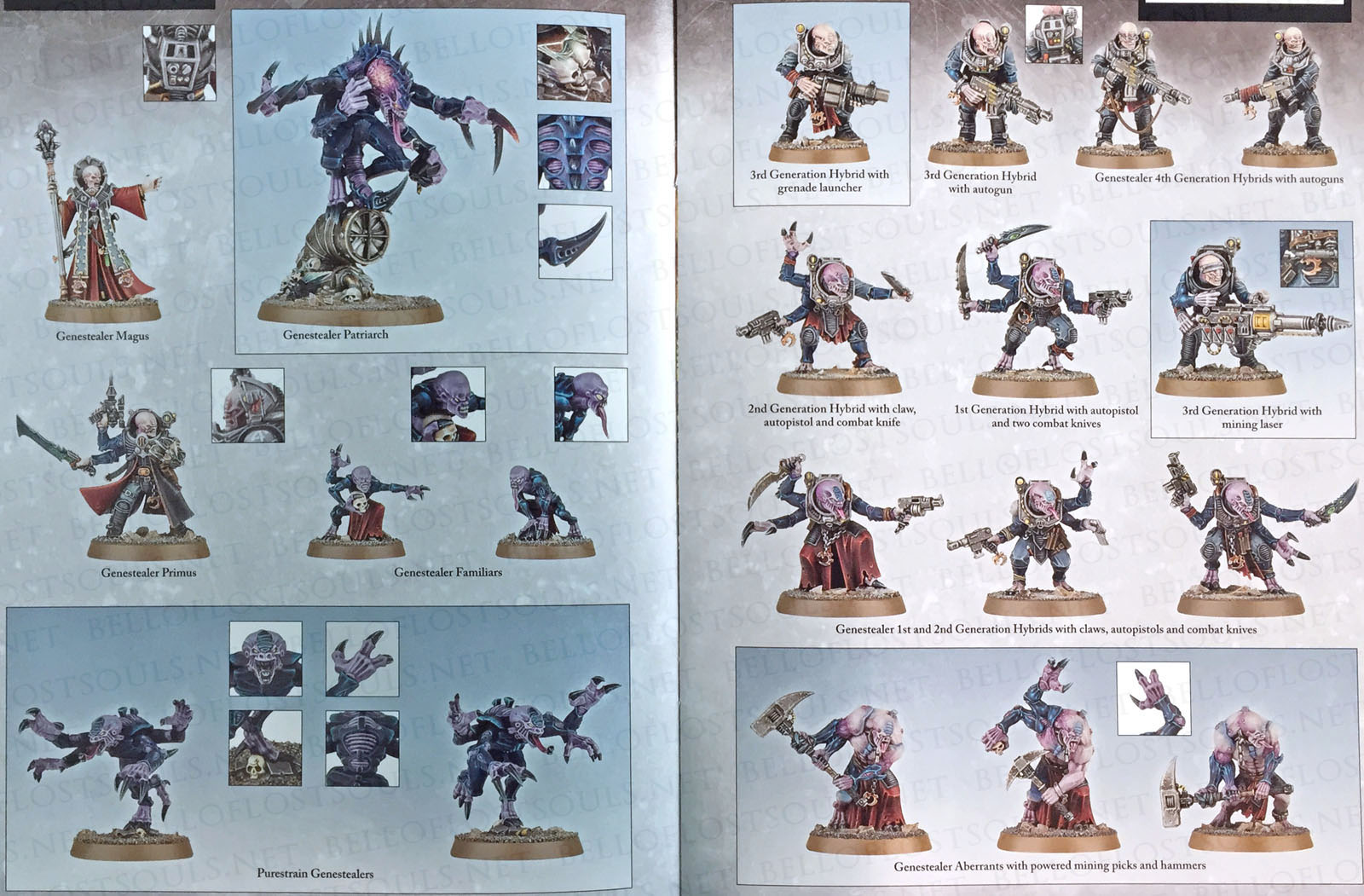 And let's wrap up this tour up with a quick look at the 'Eavy Metal team's paintjobs of these dastardly villains!
Here is a quick rundown of the 39 members:
Genestealer Cult Members
Patriarch
Genestealer Magus
Genestealer Primus
Genestealer Familiar (x2)
Purestrain Genestealers (x2)
Hybrid Aberrants (x4)
Hybrid with Mining Laser (x2) 
Hybrid with Grenade Launcher (x2)
Hybrids with Autoguns (x12)
Hybrids with Autopistol & CCW (x12)
~Check back in all week. Next time, the rules and gameplay!