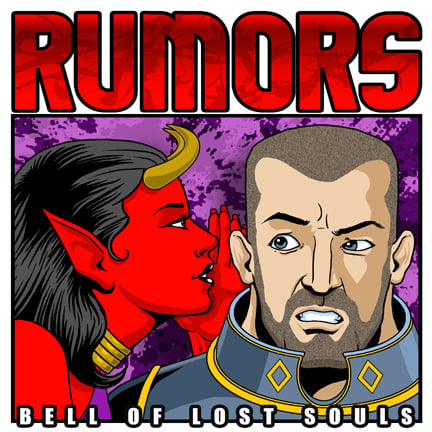 Check out the latest for Games Workshop's return to Organized Play for 40k and AoS "points" system!
via Captain Citadel
Tank Shock is coming to the stores that agree to purchase a $500 or $1000 OP kit. Each event period will run for 3 months with a noticeable theme of sorts, with the first being "Tank Shock" and centres around tanks.

I also think a lot of players read too much into the words "Age of Sigmar" and "points" recently when they were both used in the same sentence online.  The upcoming The Age of Sigmar campaign will include a type of "points" for it, however just not in the way points pertain to things traditionally like 40k for instance.
Let's break this down and look at these two bit of info by system.
"Tank Shock" we know is on the way. We saw the pictures after-all:
images via Forge the Narrative (facebook)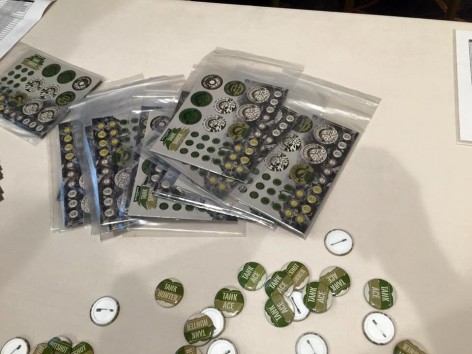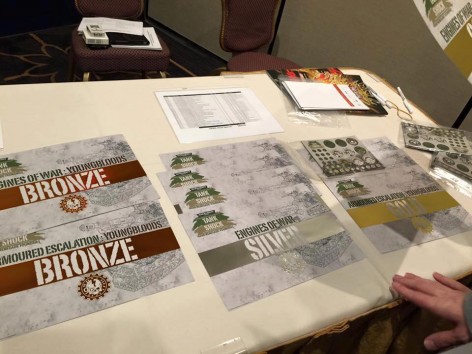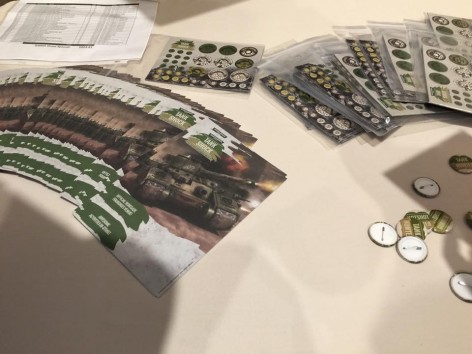 This new "Store Kit" is obviously centered around Tanks and has a lot of goodies to support it – and for the price points they better!
For the Age of Sigmar bit – earlier this week news broke about a mysterious new "points" system for Age of Sigmar:
Details of the Organized Play program are sketchy, and I'm sure the full program will be rolled out over the next few months. But here are the broad brushstrokes of what was reported from the seminar:

The Program will include Organized Play Systems for both Warhammer 40,000 and Age of Sigmar.
There will be a "campaign system" for each game.
Prize support is a part of the system.
The system will engage players at the Store, FLGS, and Convention level.

and the big one….
The Age of Sigmar campaign will include some type of "points" system!
Now it looks like Captain Citadel is trying to clear up some confusion that on this new "points" system. Based on what he's saying, I'm not expecting to see individual point values for units but rather some type of points system for the campaign. At this point, I think most people just want some type of structure for Organized Age of Sigmar play. How this all shakes-out is something we're all going to have to wait and see!
Games Workshop is trying to come out of their "Community Engagement Shell" after a long reprieve. Baby Steps, People…Baby Steps.