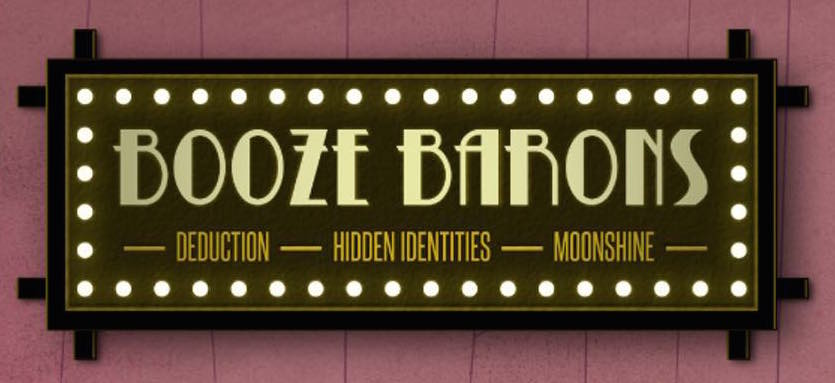 The Tabletop Spotlight is on Booze Barons – the game of Prohibition era fun!
When our friends at Dragon's Lair Comics & Fantasy pulled out Booze Barons I had no idea what to expect. But the title sounded like my friend's nickname from college so I was intrigued. When I learned it was all about the prohibition era mobsters booze running and moonshine I was all in!
Booze Barons was a success that is now available in retail stores as a real boxed product. It's got a delightful art style and a really fun concept. Basically you play as one of the many mobsters and you're goal is to get your team the most coins and expose the opposing team(s). There are always multiple teams running around and you're never quite sure who's actually on your team. It's a game that really rewards you for paying attention to other players turns and trying to figure out who's-who. Because there are always 3 mobs running around this game also allows for some different size games. It's recommended for 3-9 players and they have rules to support all the different numbers of players.

It's a really great party game and it's super easy to pick-up. It might take a round or two but after that you'll be running booze with the best of them! Once you get a feel for the gameplay that's when the real fun begins. Each player runs a special type of booze and part of the fun is trying to figure out what type of booze they are running. Once you do you can rat them out and get them busted! However, you do NOT want to rat out your own team because that will become negative points at the end. How do you know who's on your team? Well you'll have to deduce that while playing.
Overall this game has some charming artwork, a great theme and scales well from 3 to 9 players so everyone can get in on the action. If you're looking for a new game to play with your gamer & non-gamer friends then check out Booze Barons, in stores now!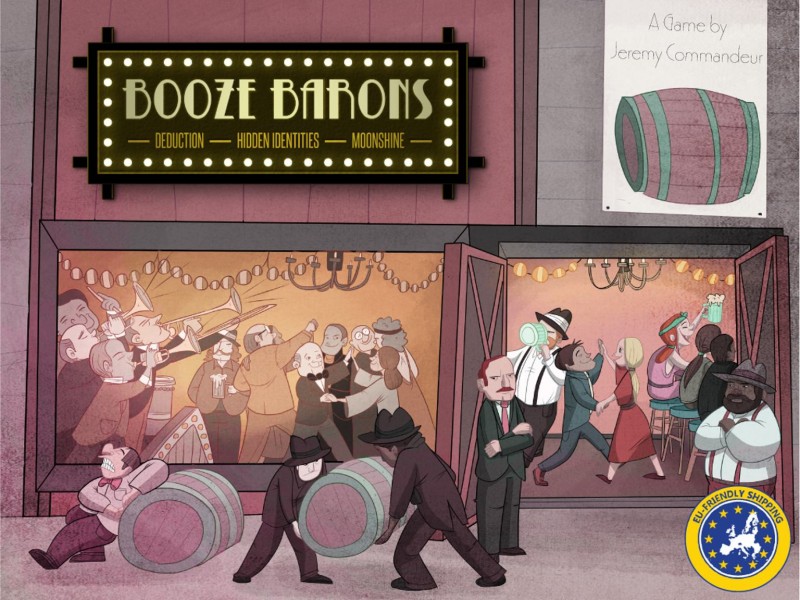 Booze Barons is a quick, team-based hidden identity and deduction game set in the times of Prohibition. Each player is bootlegging a particular type of booze and secretly delivers it to speakeasies all over the city. Each time they make a delivery, they get a coin, but also reveal information about the type of booze they are bootlegging. Players must expose of opposing mobs and help members of their own mob as the player with the most coins at the end wins.

It plays 3-9 players in 25-45 minutes for ages 12+.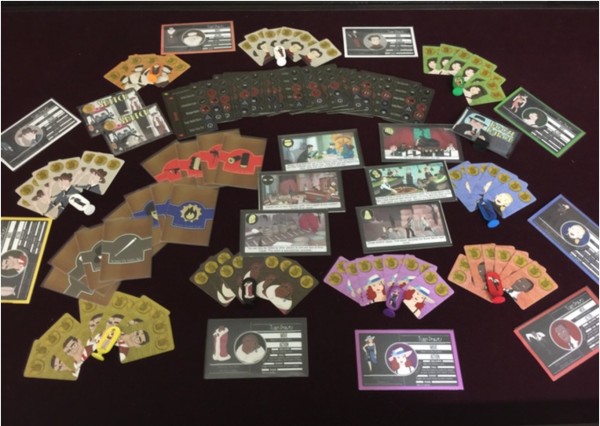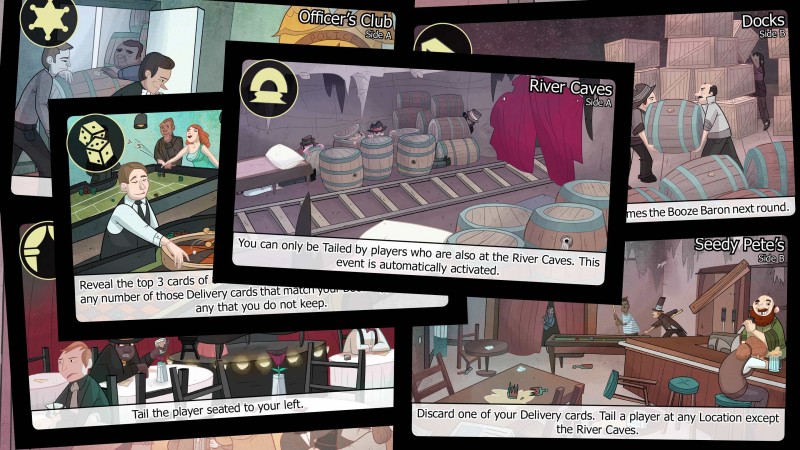 If you'd like to see the game in action here is a quick video that will explain the game. You can also check out the rules for free here.
Booze & Mobsters go together like peas & carrots!