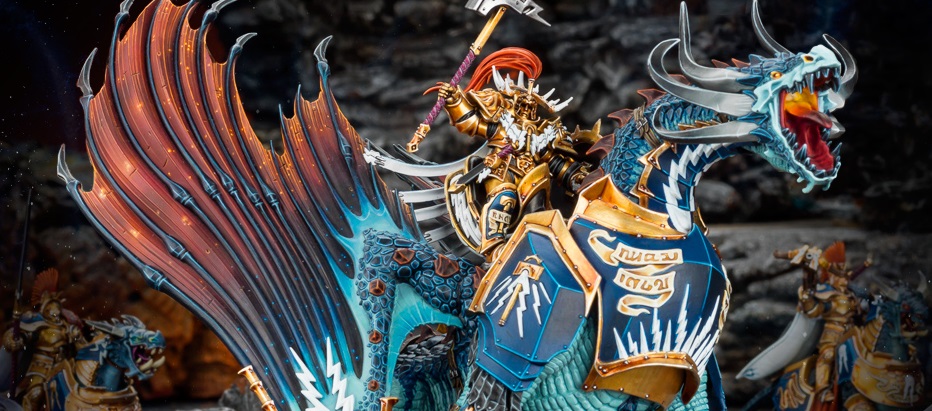 The Tabletop Spotlight is on the new Stardrake Kit for Age of Sigmar!
I was hoping our friends at Dragon's Lair Comics & Fantasy would bring the new Stardrake kit this week – and I was NOT disappointed! This new monster kit for the Stormcast Eternals is pretty amazing:
I love the new look of the AoS Dragons. They are much bigger than the  "Noodle Dragons" we've had from previous editions.  These new Drakes look much more imposing on the table – as they should be! This entire kit is in plastic and Games Workshop has done an outstanding job of putting this thing on the sprue. It's getting cliche to say – but having looked at the sprue first hand it's just really impressive.
Aside from the technical aspects of what they can do their sculpting team really went all out on this one. Just the the Magmadroth this Drake is oozing with details. The Scales all have a "pop" to them – they didn't skip out on the little details. Heck, even the rubble that the Drake is man-handling is really well done. That said the wings, to me, are still in a weird pose. Luckily it's all plastic so you could reposition them. It's going to take a lot of work but I think it's certainly possible. The Lord-Celestant on top is also well done.
I would have loved to have some more pose options for this kit especially for that price. I guess Games Workshop was banking on the fact that you're only going to want to buy one of these kits so you only need "one" pose. But if there were more poses would you buy more kits? It's really a chicken-and-egg argument and I don't want to get into it with myself. Again.
Overall, this kit is still really impressive. The details are great, the way the model is cut-to-fit on the sprue is technically superior to other wargaming modeling kits and I dig the new direction GW is going with their "Dragons" – not much else to say. It's going to be a great center piece model for any Stormcast Eternal Army!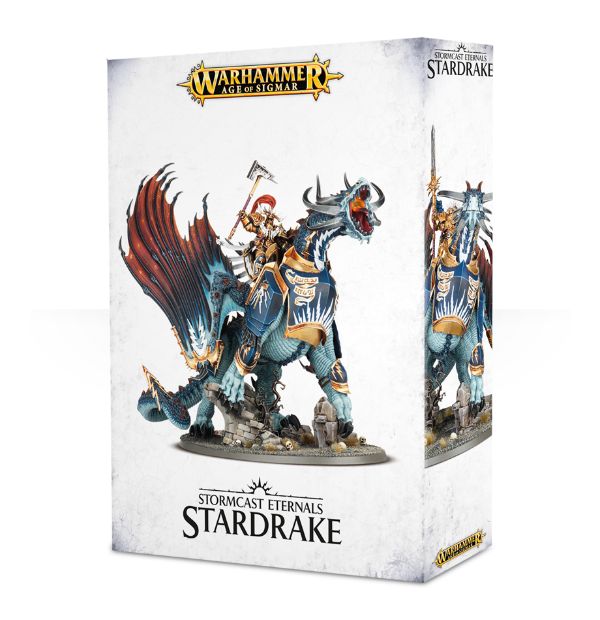 Legends are told all across the mortal realms of the Great Drake, Dracothion. An immense creature, ruler of the night sky, his form has been picked out in stars across the firmament for countless generations, inspiring awe and wonder in all who gaze at the heavens. His offspring, the Stardrakes, descended from the constellations above – huge, reptilian creatures with vast wings and serpentine necks, noble of aspect and filled with celestial magic. Ridden into battle by the strongest and most powerful warriors of the Stormcast Eternals Extremis Chamber, these fearsome creatures of Order can tear apart even the most berserk champion of Chaos in mere seconds.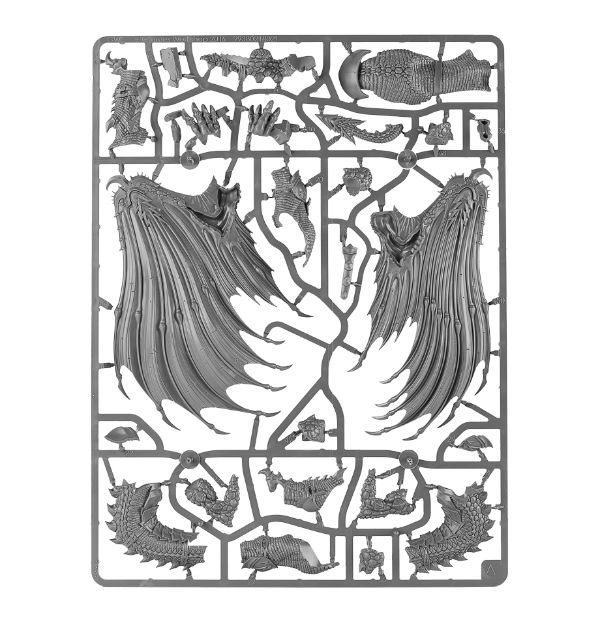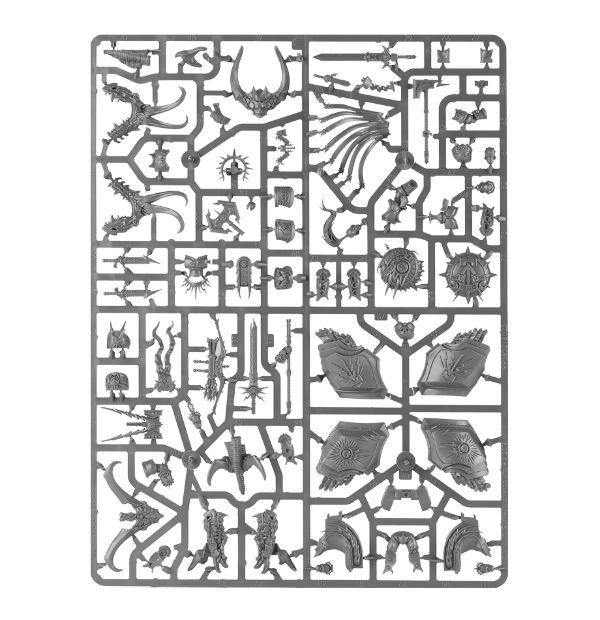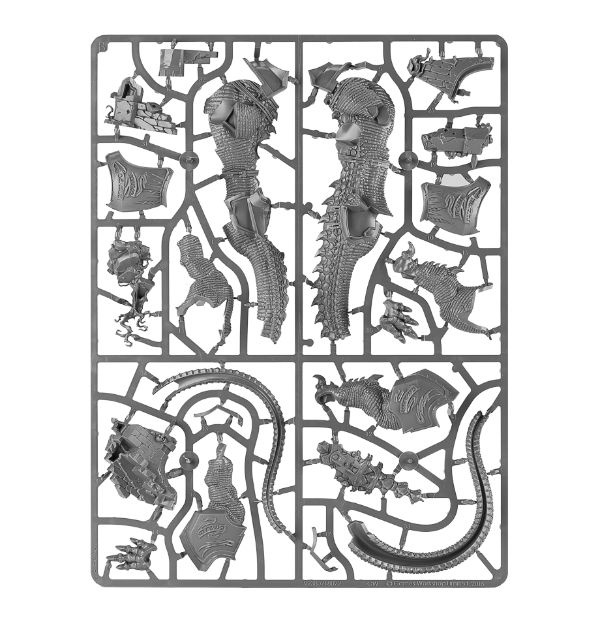 I dub thee TrogStar, the Illuminator – Because this Dragon Brings all the Light(ning)!