Tabletop Spotlight: The Ghost Expansion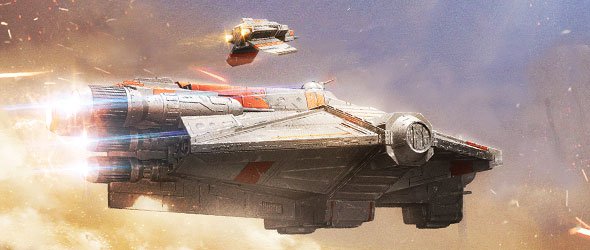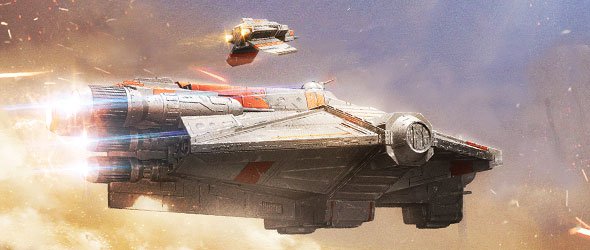 The Tabletop Spotlight is on The new Star Wars X-Wing Expansion: The Ghost!
Hello again BoLS Readers! Michael from Dragon's Lair Comics & Fantasy was nice enough to stop by and bring the latest expansion back from FFG's hit game Star Wars X-Wing. So we took this opportunity to take a quick look inside this awesome new box:
Now, I did open this one up solo. But it was nice to get someone else's take on The Ghost and The Phantom. Plus Michael is a pretty big Star Wars: Rebels fan so he was able to talk more about the ship and the characters. I also loved the design call-out of this ship and the YT-1300 aka the Millennium Falcon. The side docking areas are very similar. We also do a quick comparison between The Ghost and some of the other big ships like the Hound's Tooth, the Falcon and the Imperial Decimator. The Ghost is simply the largest "large ship" in the game currently.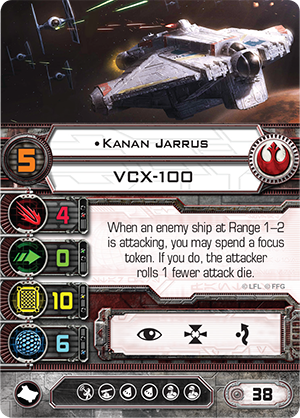 But lets not ignore The Phantom either! That thing is the little attack shuttle that could! It packs some serious firepower for being a shuttle. It's essentially a 'docked' X-Wing. It's only short 1 hull but you can also stick a crew member on there and/or a turret weapon! Oh, and don't forget the EPT slot on most of the cards – The Phantom has some options.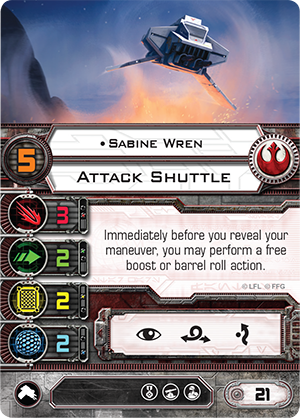 I think Sabine Wren is a versatile pilot go with just based on her ability to get a free boost before she reveals her dial. Notice she doesn't have the boost ability on the card AND it doesn't cause her to then lose her action later. A free boost the move + barrel roll can really let you dodge some arcs!
I haven't changed my opinion – this expansion along with the rest of wave 8 is a really strong set. If you're a rebel player this is a great expansion to pick-up. So go check it out – it's in stores NOW!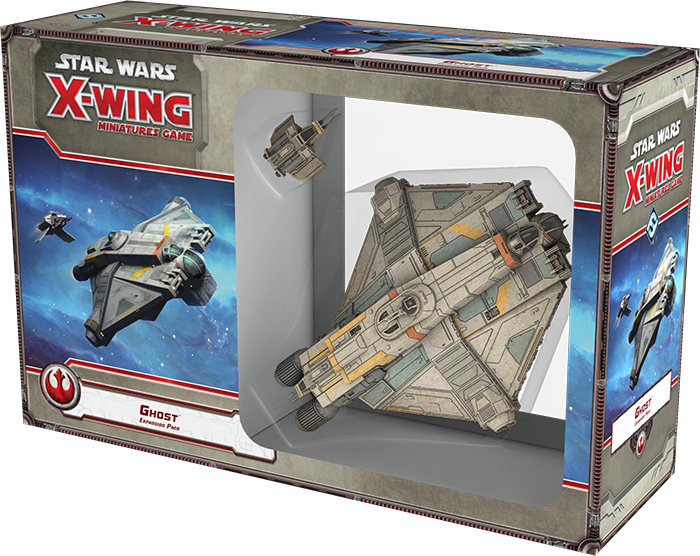 Spark your own rebellion against the Galactic Empire with the Ghost Expansion Pack for X-Wing™! Fly into battle with the Ghost and Phantom, and recruit the talents of Ezra Bridger, Kanan Jarrus, Hera Syndulla, and the other heroes of Star Wars Rebels. The galaxy's most famous VCX-100 – and likely the hardest to detect – the Ghost enters the game as a massive, pre-painted, large-base Rebel starship that comes with rules for deploying the accompanying attack shuttle miniature into battle. You'll also find eight ship cards, sixteen upgrades, and all requisite tokens and maneuver dials.

Subscribe to our newsletter!

Get Tabletop, RPG & Pop Culture news delivered directly to your inbox.