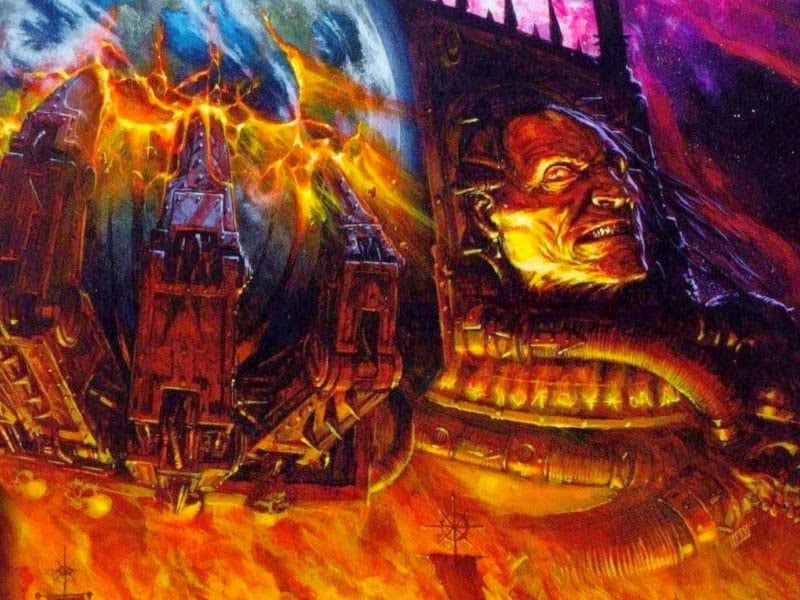 The Chaos Marine Black Legion Warlord Traits are out – Come see the latest for The Chosen of Abaddon!
via Captain Citadel 4-6-2016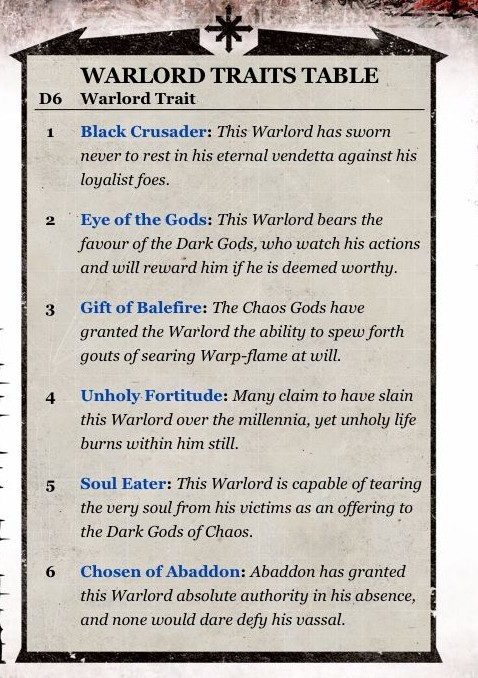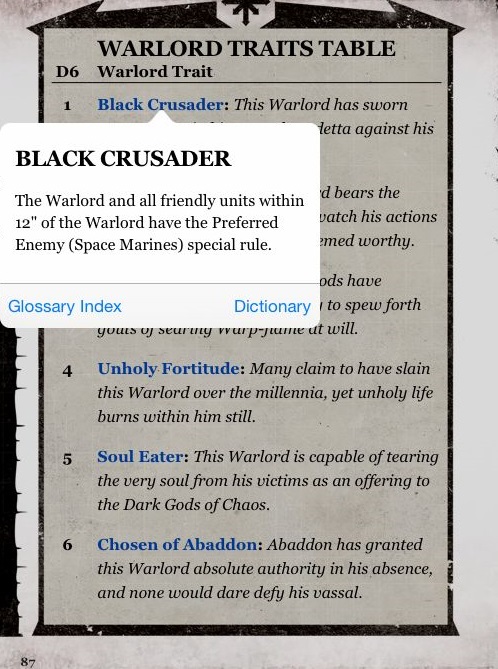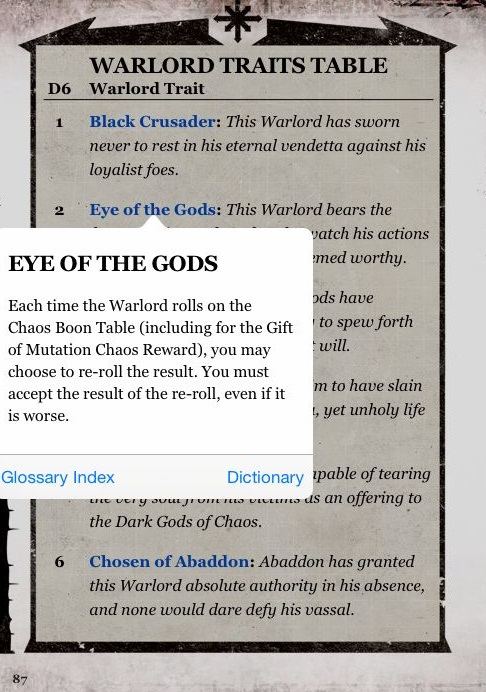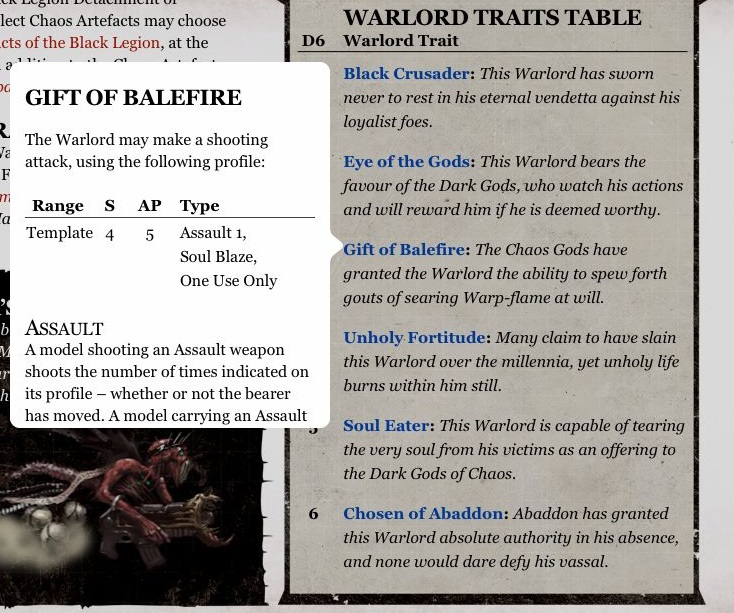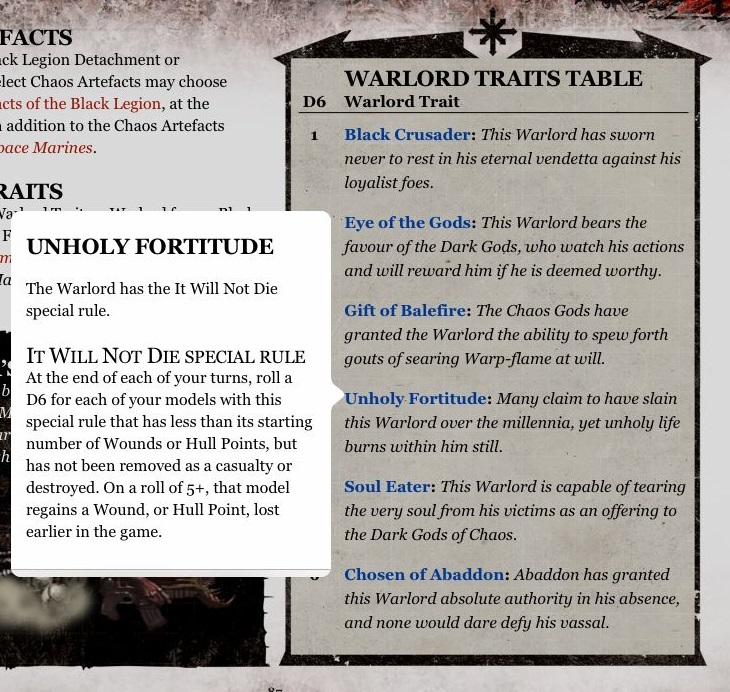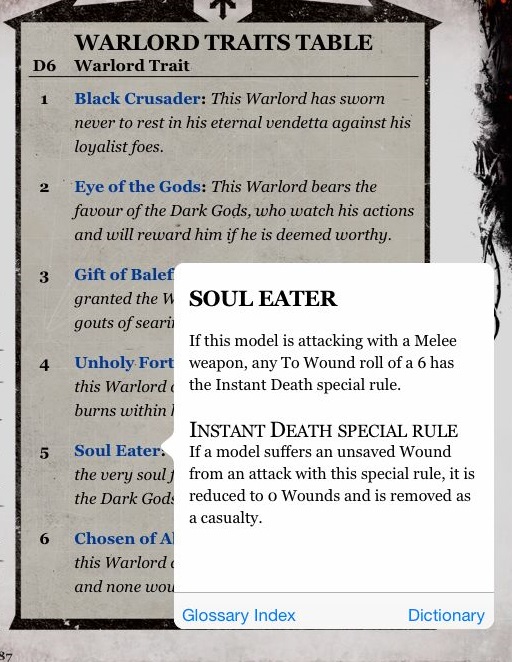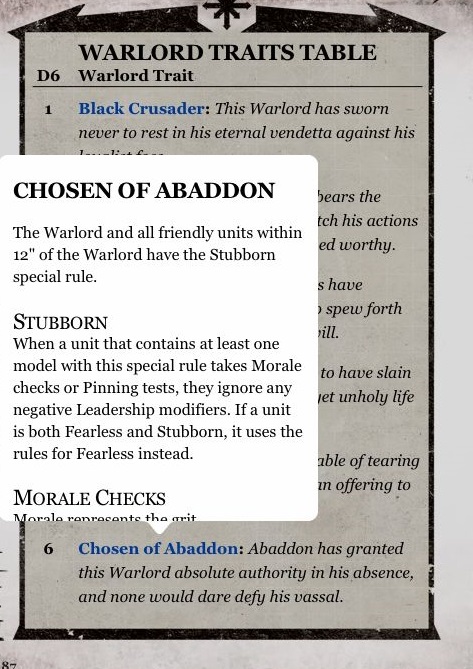 These traits aren't terrible. Nothing as bad as turning a Jungle into Carnivorous Jungle. But they aren't the best ones out there. Soul Eater and Unholy Fortitude are my two favorite of the lot. Black Crusader is pretty useful as well (as long as you're fighting anything in power armor). Eye of the Gods seems like a solid utility trait – that re-roll can really save your bacon.
Chosen of Abaddon seems redundant after viewing all the formations. And I think Gift of Balefire is the weakest of the bunch. I know someone out there is going to swear-by having a 1-shot flamer with Soul Blaze…and I guess if it's free it's not bad.
The good news for Chaos Players is that these aren't broken! So no one should complain about you trying to be That Guy when you show up to play. The bad news for Chaos Players is that well…they aren't Broken. So if you were looking to be That Guy, you'll have to find your crutch somewhere else in the list.
To See More Pics & Rules Check out the BoLS Lounge Below:
What's your take on the Warlord Traits? Which option would be your auto-pick if you could just choose one?