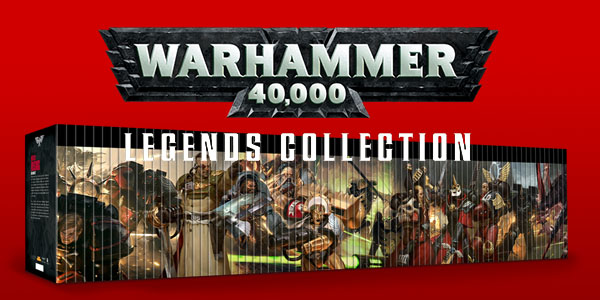 Games Workshop has a massive book collection that will come to your door every 2 weeks for over a year!
In a most unexpected move, GW and Black Library has teamed up with UK partwork company Hachette Partworks LTD to offer a massive collection of GW titles that will arrive on your door every 2 weeks.  Let's take a look:
First a definition: Partwork
NOUN: a publication released in several parts, building up over a period of time to form a complete collection.
Warhamer 40,000 Legends Collection
A MUST-HAVE COLLECTION FOR ANY WARHAMMER 40,000 FANS

Each fortnight, Warhammer 40,000 Legends Collection brings you a new novel from the Warhammer 40,000 Universe. Each volume has a host of exciting extras, including in-depth features on the Warhammer 40,000 universe, art galleries, timelines and much more!

INCLUDES WORLD EXCLUSIVE CONTENT

Sample volumes
 The Collection Itself
This incredible collection builds into a  retrospective of the best of the Warhammer 40,000 novels with supporting editorial content focusing on key storylines, characters and themes.
Authors including:
Dan Abnett
Graham McNeill
Guy Haley
Aaron Dembski-Bowden
Chris Wraight
James Swallow
Gav Thorpe
Rob Sanders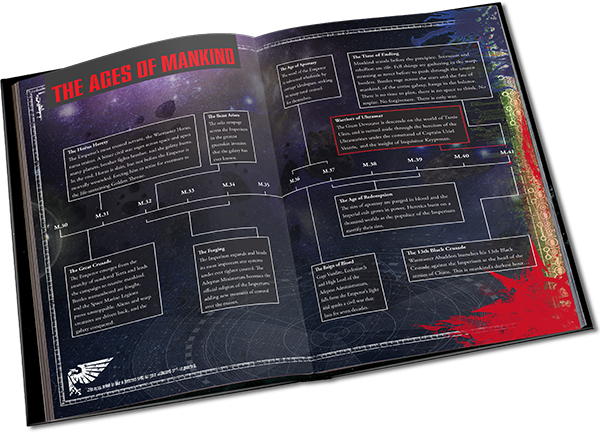 The books will contain special content such as:
Features & Profiles
Curator's Introduction
Unique Artwork
41st Millenium Timeline
The books have collectable spine artwork that fits together to give you THIS sexy looking thing on your bookshelf:

Now there are some things to be aware of.  If you dig deep, you will get the details on the collection:
There are 80 Issues
ISSUE 1 COMES AT THE SPECIAL PRICE OF

£1.99.

ISSUE 2 COMES AT A SPECIAL PRICE OF

£6.99.

ISSUE 3 ONWARDS IS PRICED AT

£9.99.

The collection is ONLY AVAILABLE in the UK and Republic of Ireland
~So go in with full knowledge, but in about a year and half you could have one of the most gorgeous 40K novel collections ever.