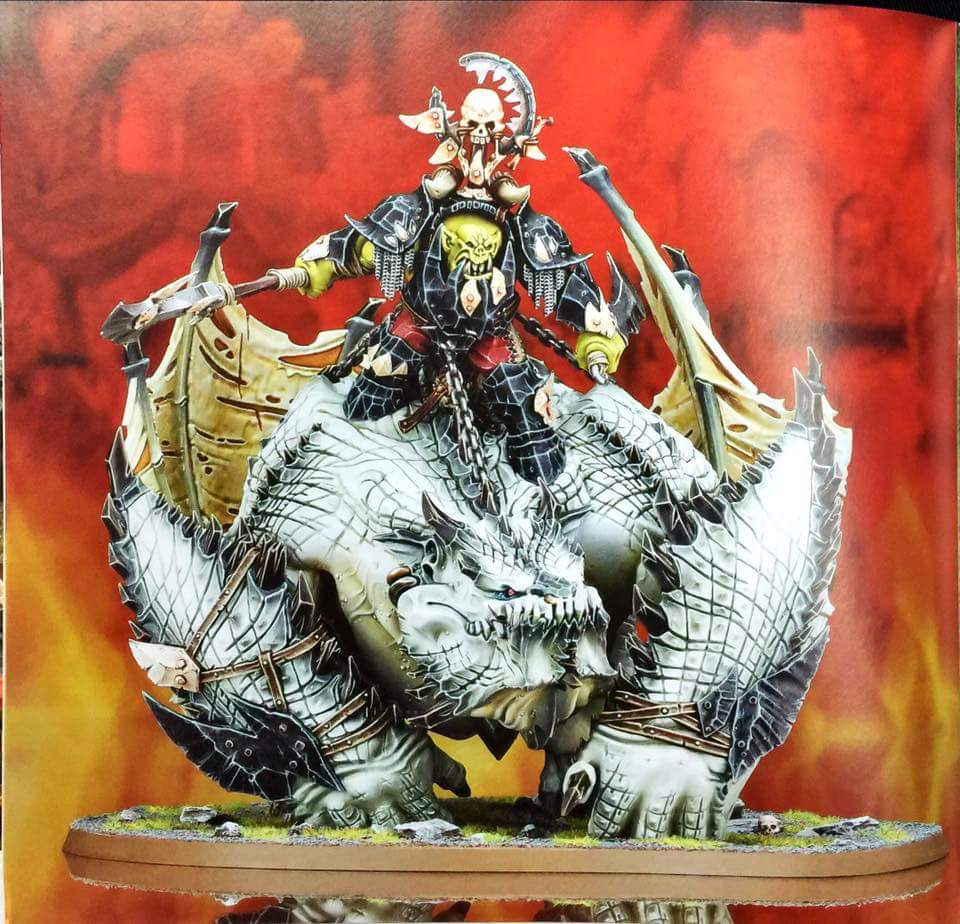 Orruk rules have bene sighted!  Come look at the biggest meanest greenskins this side of Azyr!
There are SEVEN warscrolls coming for the new gigantic Orruks this week.  Let's take a look at just a few!
Image via Scanner 4-18-2016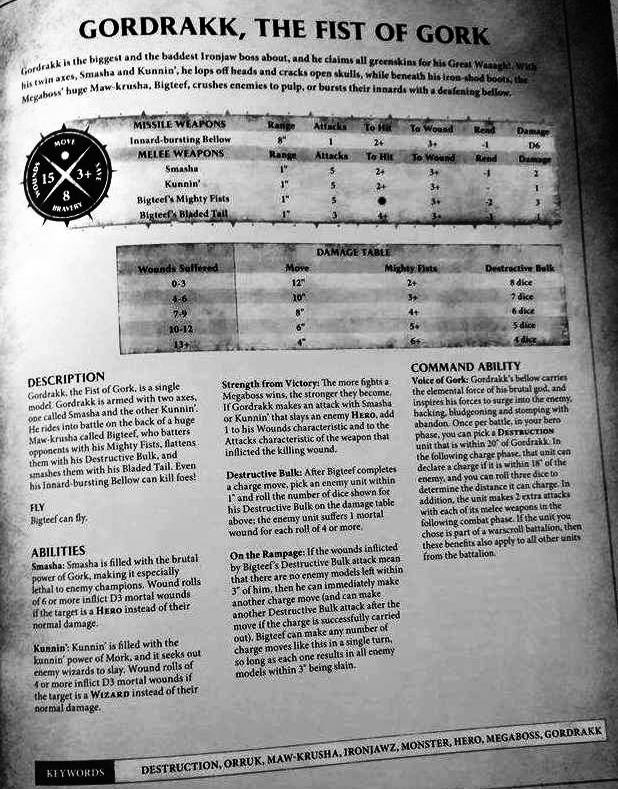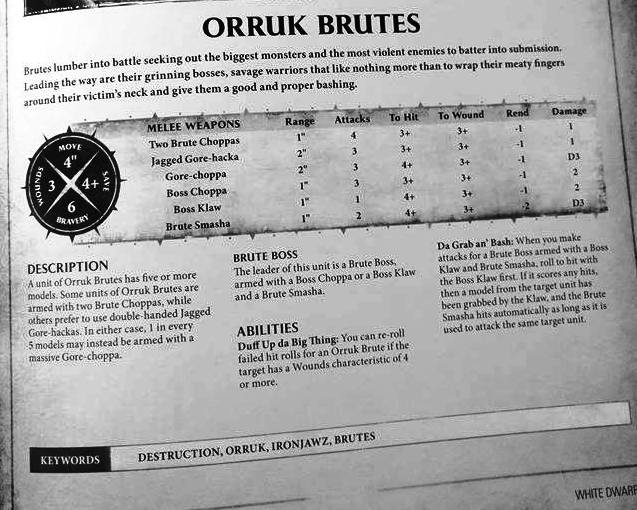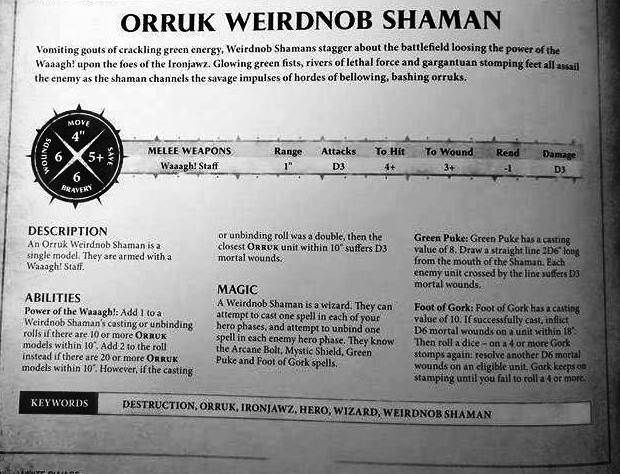 The full Warscroll list is:
Megaboss on Maw-Krusha
Gordrakk, the Fist of Gork
Orruk Megaboss
Orruk Brutes
Orruk Weirdnob Shaman
Orruk Gore-Gruntas
Orruk Warchanta
Stylistically, the new guys are much closer to their 40K Ork cousins and have that beefy oversized sense of scale compared to their Old World predecessors.  Any guess on how many 40K players will be glueing on 40K bits to them and pulling them into the grimdark?
Go look there's more!
~Waaagh!!!