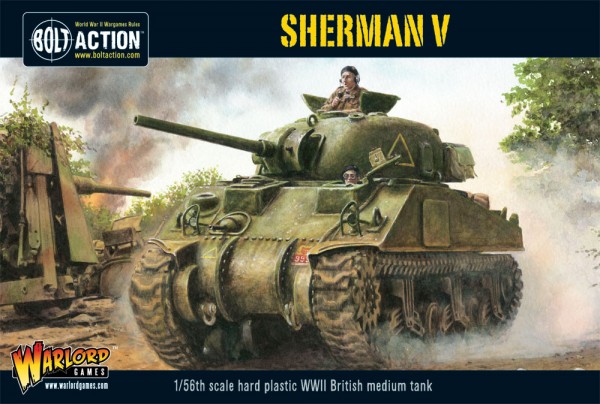 Check out the new Plastic Kit for the Sherman V direct from Warlord Games!
via Warlord Games
Our latest plastic tank kit is ready to tackle whatever comes its way – so mount-up, and get a ruddy brew on! – it's time to take a closer look at the Sherman V
Supplied under the Lend-Lease programme to Great Britain the M4A4 was renamed the Sherman V by its new owners. The Sherman V would be the mainstay of the British and Polish armoured units during the later years of the Second World War.

This was perhaps the most populous British tank. The only downside was a high silhouette, but the Sherman made up for this with its reliability, ruggedness and numbers. Armed with a 75mm gun and two .30 cal Machine Guns, the Sherman V could handle itself just fine.
Keep your eyes peeled – as there's something with a much bigger gun hot-on-the-heels of this British beast!
The Sherman was one of the most produced of World War II. It's great to see the Sherman kit get the plastic treatment as well – I can't wait to see Bolt Action Gamers get their hands on this one!
The kit is in plastic. The Tank was not…mostly.