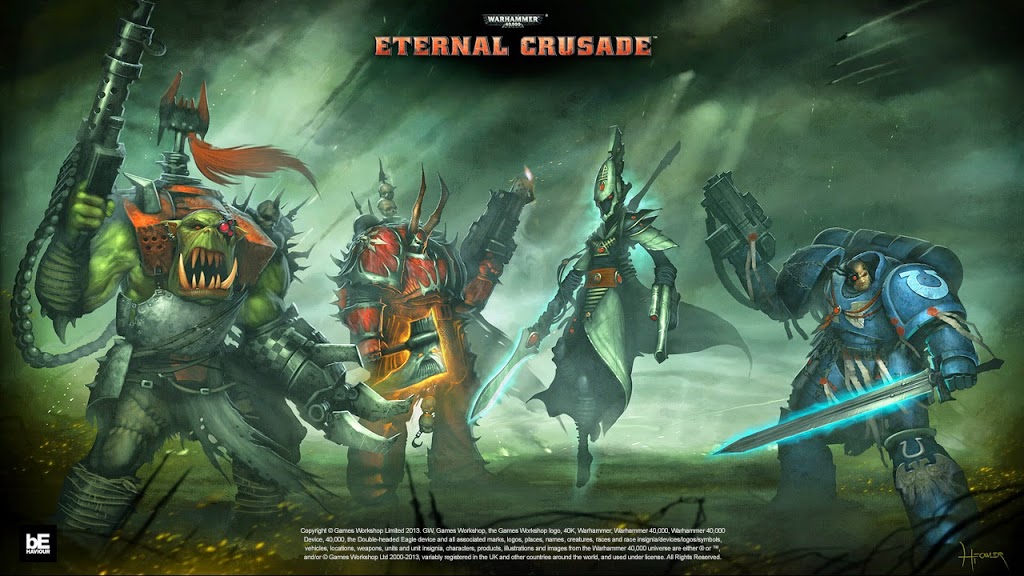 The Folks behind the Eternal Crusade show off the Eldar Falcon chassis & more progress!
via Warhammer 40,000 Eternal Crusade
Brent Ellison, Nathan Richardsson, and Katie Fleming recently gave a Production Update and showed off the Falcon (Eldar Grav Tank), and UI updates. Katie and Brent played with Crusaders in Early Access and answered Q&A from the chat/forums.
Here are a few teasers screen grabs – keep in mind these are all Work-in-Progress shots and are subject to change!
~Eat shuriken Mon-keigh!