Geekery: Let the 'Civil War' Begin!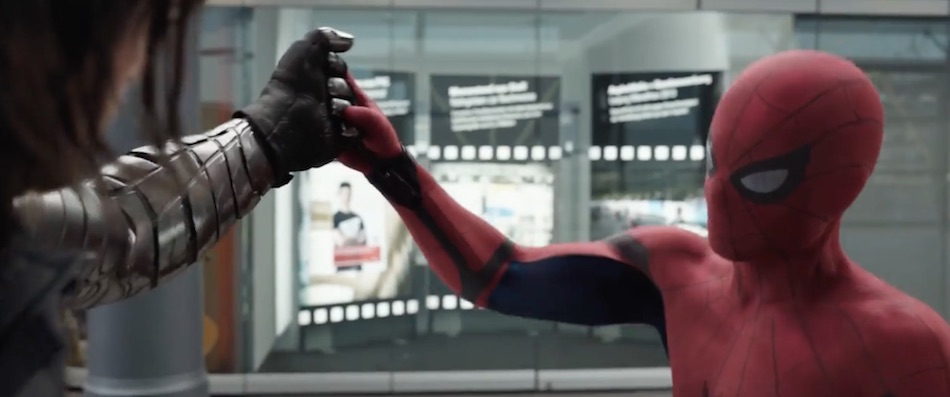 A new international TV spot comes with some classic Spidey wise-cracks…
There have been a little keruffle on Tom Holland's take on Peter, but I enjoy seeing the wise cracking, curious teenage web-slinger on screen. It's the character comic book fans have come to love, and we haven't seen him portrayed on screen quite like this. Tom had this to say this in a recent interview:
"I think our main difference is trying to make Peter feel like a kid and in the film you see a kid reacting to meeting the Avengers for the first time. I think that's one of the things people love about these films is seeing real life occurrences happen in these crazy films and that's exactly what happens to Peter in his house."
And that shows in this new tv spot:
But, wait… there's more! Marvel is finally showing off Chadwick Boseman's King T'Challa…
The Black Panther origin movie is due out in 2018. That corner of the Marvel Universe has a great deal of potential, and I'm looking forward to how they tell the warrior scientist's story – and if they'll try to finagle a deal out for Fox for the right's to Storm.
The critics are already hailing this movie as the best Marvel has made – with 98% on Rotten Tomatoes and 86% on Meta Critic from those lucky enough to see a preview. I'm not sure there's much else I can say other than: the next 9 days need to go by faster.
What are you thoughts on these phase three characters?
Subscribe to our newsletter!
Get Tabletop, RPG & Pop Culture news delivered directly to your inbox.