Geekery: ROBOT-FIGHT!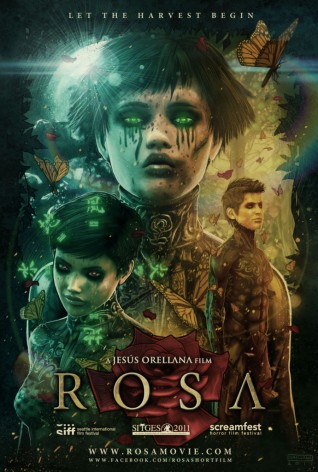 If you haven't gotten enough robot on robot fighting today – Rosa will cure your ills.
ROSA is an epic sci-fi short film that takes place in a post-apocalyptic world where all natural life has disappeared. From the destruction awakes Rosa, a cyborg deployed from the Kernel project, mankind's last attempt to restore the earth's ecosystem. Rosa will soon learn that she is not the only entity that has awakened and must fight for her survival.
The whole project was created by Jesús Orellana with no budget and was animated during a single year. Really impressive work… take a look!
(Note: contains graphic CG violence)
https://youtu.be/r1iqiMqbbIE
Higher Res Version Available on Vimeo
Short of the Week talked with Orellana about his process:
Why make Rosa? What inspired you? It has always been my dream to make movies. I've never been to a film school, so one day I just decided to make a short film and learn with the process. That short became Rosa. I did it animated because, alone and with no budget, it was the only way to go. I love creating worlds. For me, the first step is always to create the world and then find the right story within. With Rosa I purposely stepped away from the usual post-apocalyptic desert/desaturated scenario and created something with a lot of color where nature has the starring role. Being such a strange setting it was important to have a simple narrative structure that could be followed universally without dialogue and at the same time was exciting and entertaining. Rosa visually emerges from every work that has inspired me since I was a child—from films like Blade Runner or The Matrix to Japanese Manga/Anime masters like Oshii, Otomo, Kon or Miyazaki. I think this is the natural approach for new filmmakers.
The short won a ton of awards and garnered a good deal of recognition on the festival circuit, and there was talk of expanding the world into a feature length movie… but news of that has been quiet since last year.
Do you want to see more?
Subscribe to our newsletter!
Get Tabletop, RPG & Pop Culture news delivered directly to your inbox.