Geekery: That Time Arya Stark Worked at an FLGS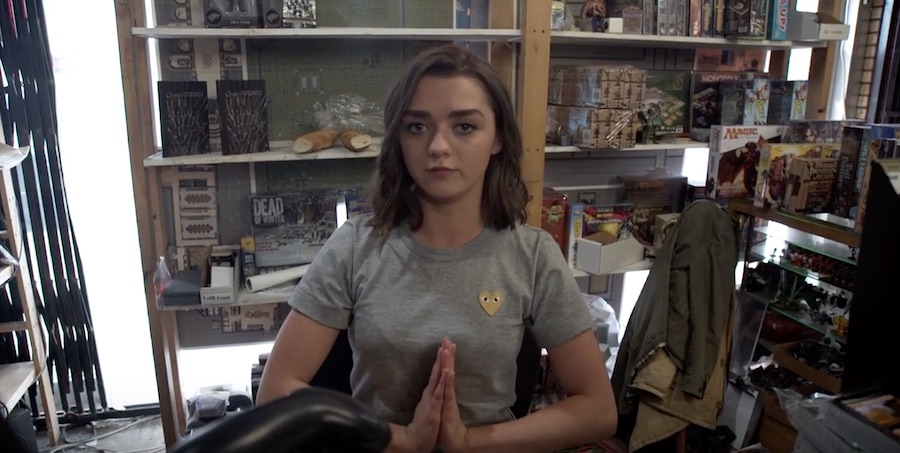 Your FLGS is already full of dragons… but does it have Arya Stark behind the counter?
Maisie Williams takes over the counter at Aero Hobbies for an afternoon, and convinces fans to do some acting in exchange for GoT merch…. keep an eye out for a pair of Drop Pods! (Note: language is a little salty.)
Make sure you have your DVR set and/or your calendar cleared – Game of Thrones Season 6 premiers tomorrow night at 9pm!
What scene would you have picked?