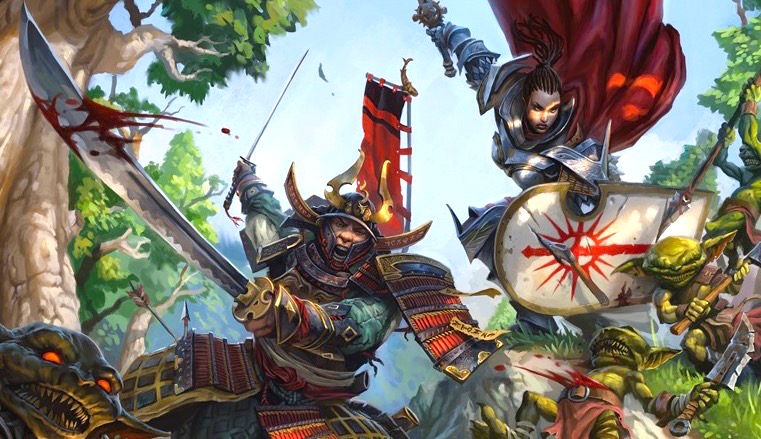 Paizo is knocking em out left and right. Come see the latest Pathfinder products coming down the pipe:
There are so many product announcements, we need to take them in turn:

April Releases

July Releases

September Releases

A Classic Returns!
"The second announcement is one that's been highly speculated and sought after in our community—a return of the classic Curse of the Crimson Throne Adventure Path this September! The Curse of the Crimson Throne Hardcover will update the Adventure Path to the Pathfinder RPG ruleset, include a new mission by James Jacobs, new illustrations, and more."
~Get ready for adventure!