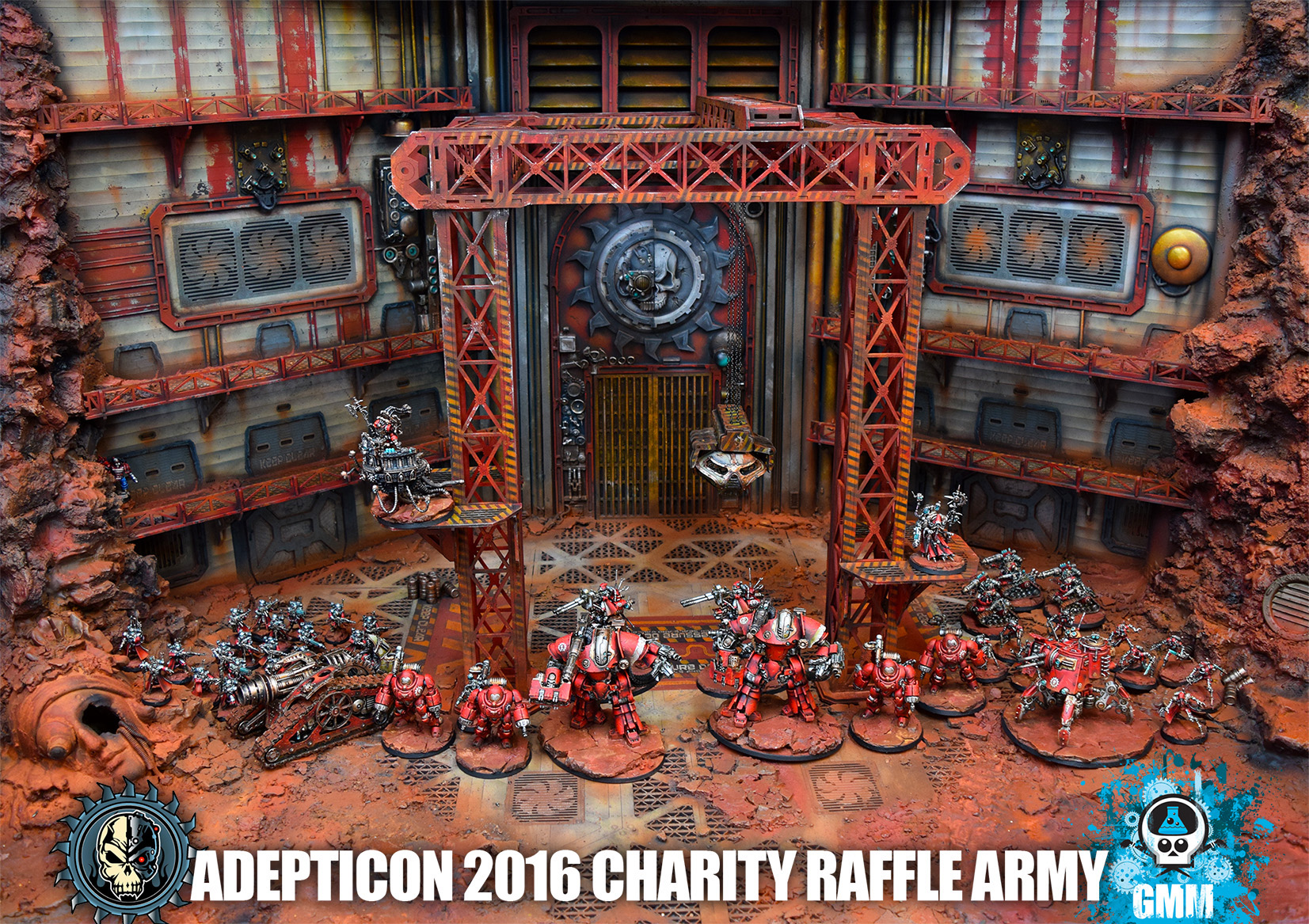 Hello BoLS readers!  Last time I went over the Thanatar, now to some more big robots.
Kastellans are another model that I love for the open surface area, large size and frankly while some may disagree the retro and somewhat goofy look to the models.  They're charming in their own way, even if not covered in skulls and spikes. Somehow despite their simple poses Kastellans feel very alive and that is very important to me in a model.  Not every model needs to be leaping over objects to feel real, and sometimes those that are, don't.
The other model showcased is the Archmagos.  On most any given model I am optimistic and enjoy painting it, this one I was unsure about looking at the images online, but in person the sculpt is super clean and paints up very well.  In the finished army the size and grey-black paint sets it off perfect as the leader.
Next time, more AdMech fun!
For more images and information on my services:
Thanks, and until next time!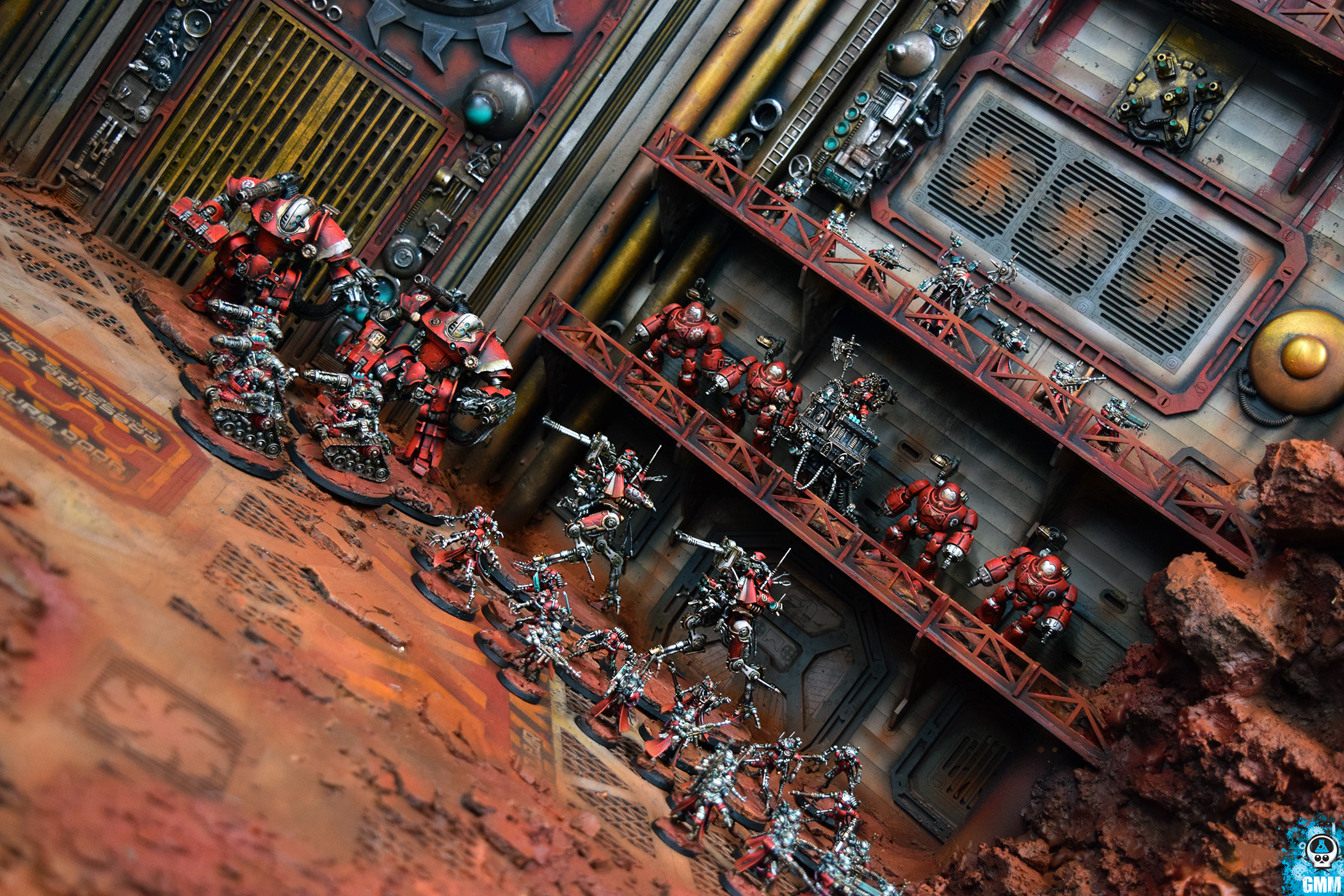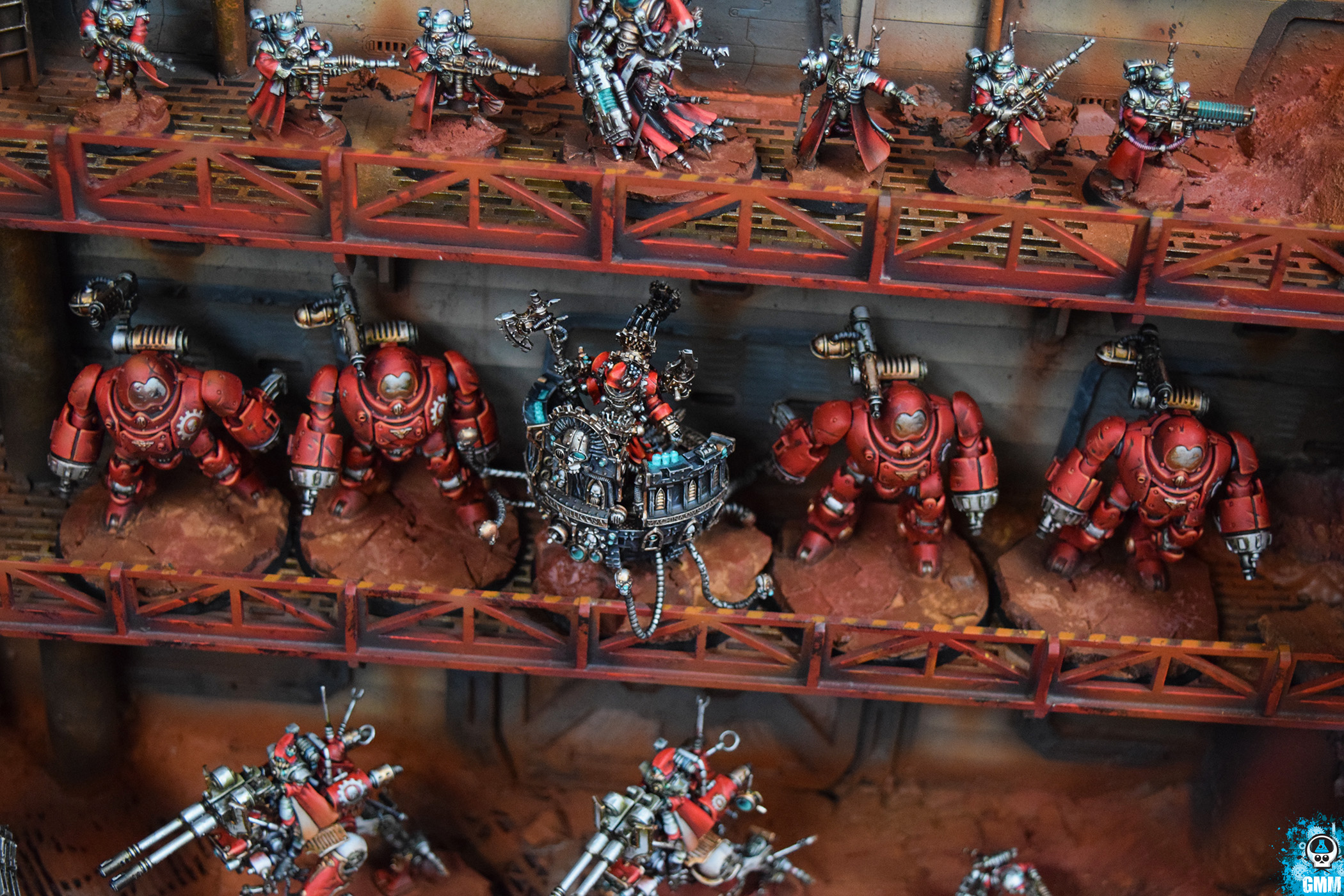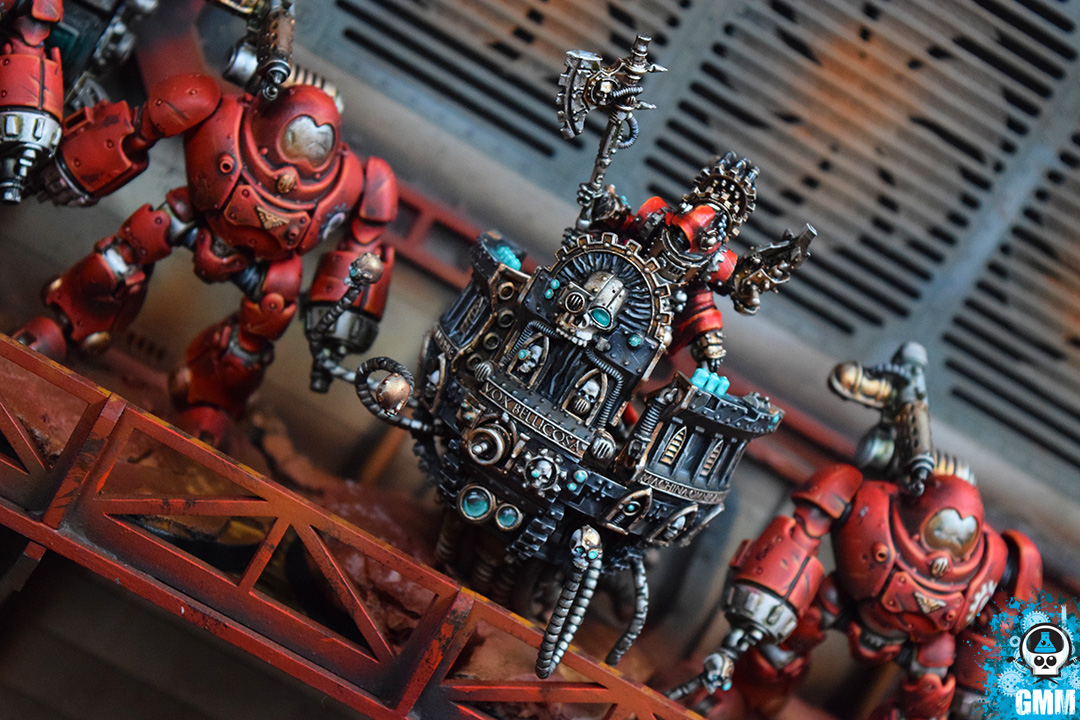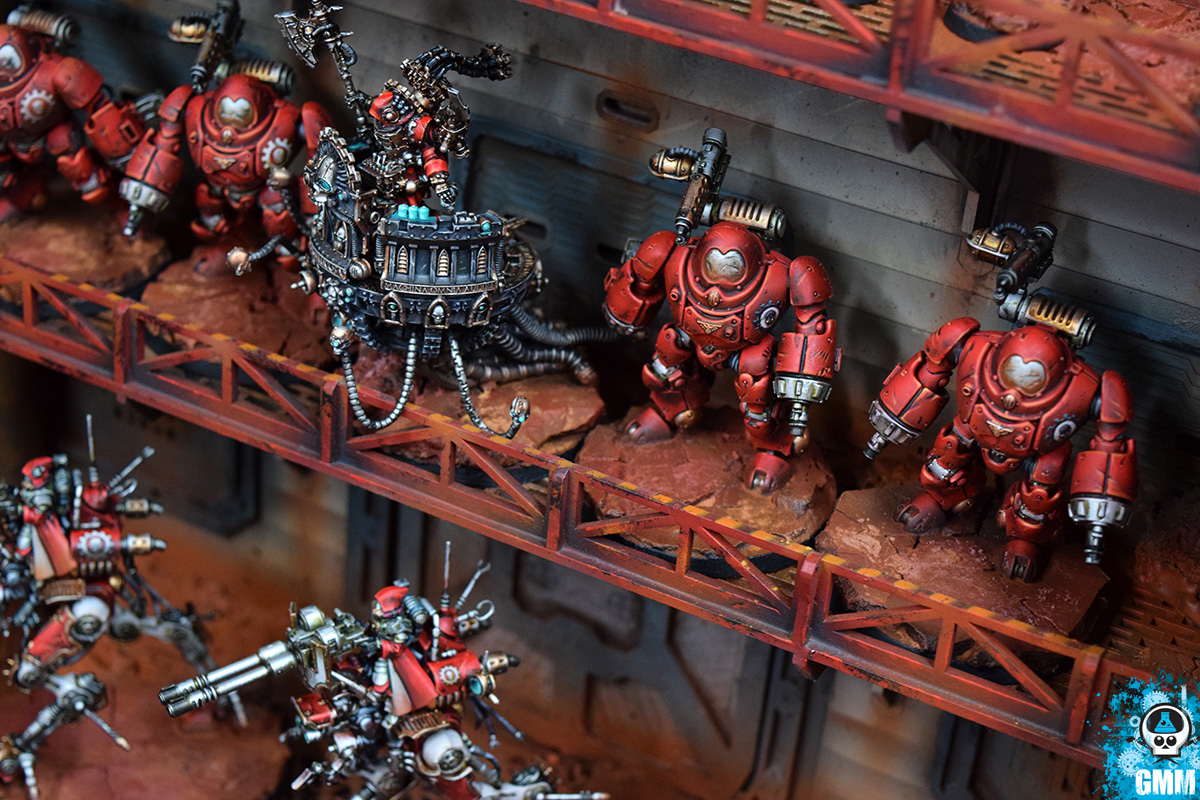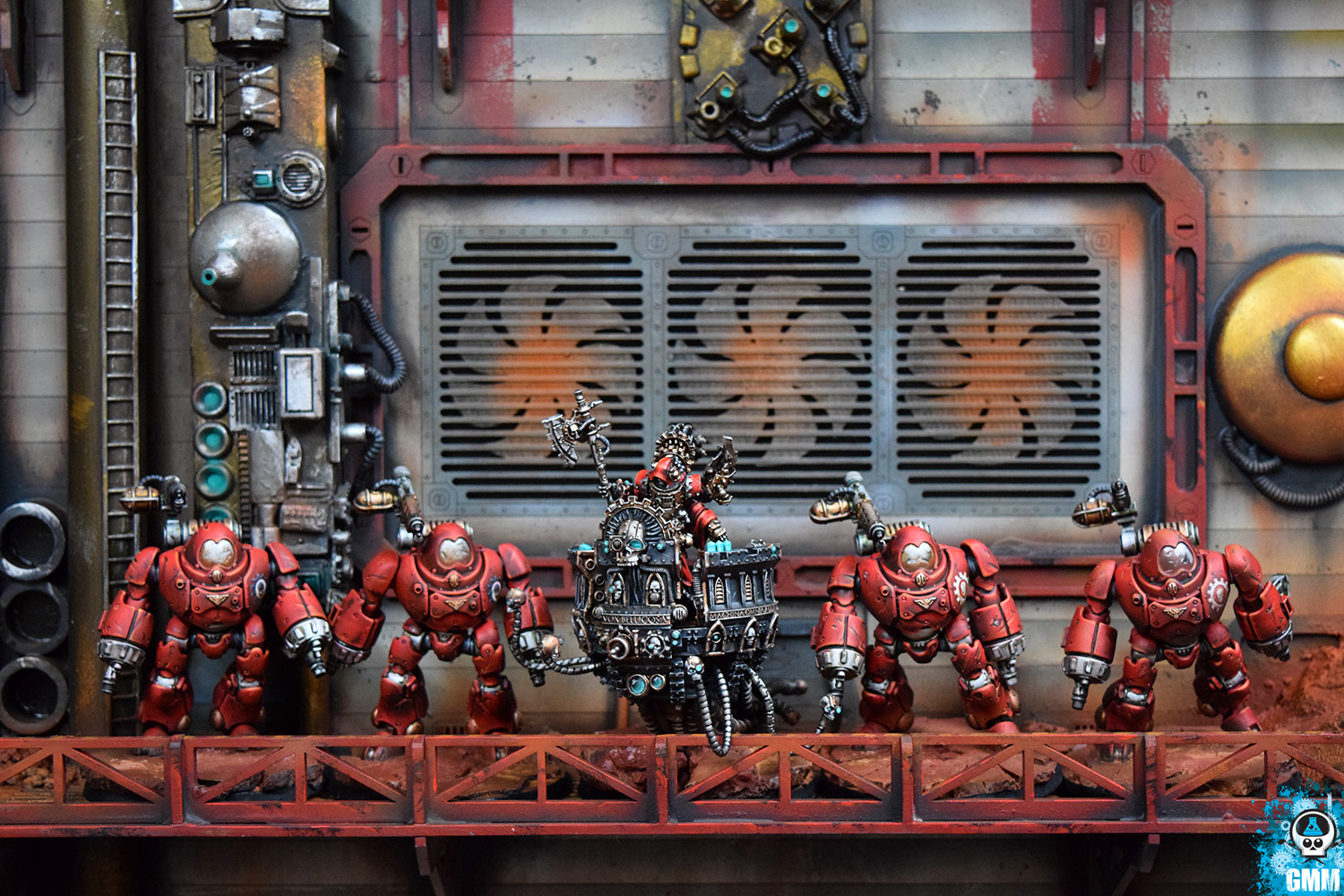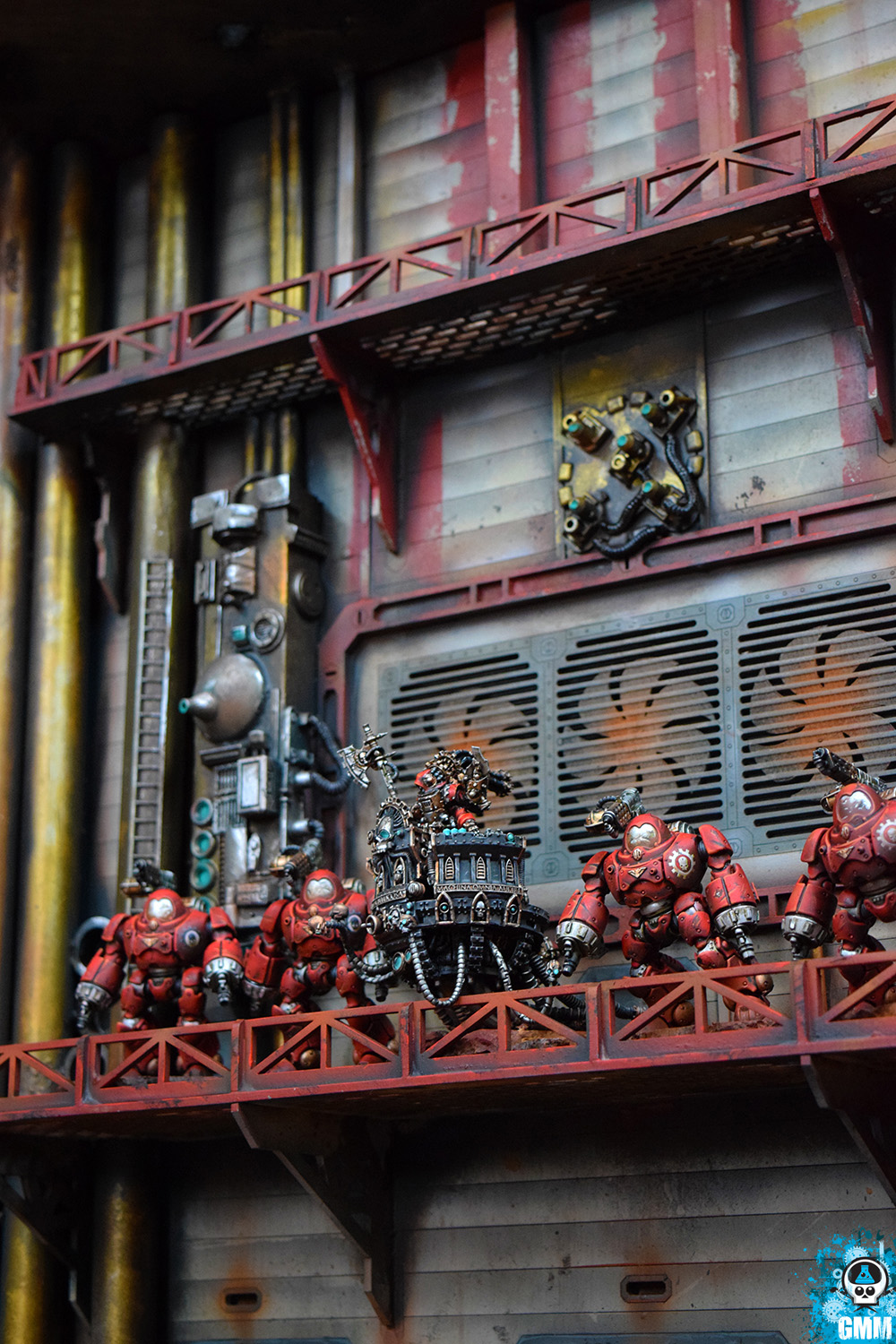 "What? You eyeing my squad?"