Tabletop Spotlight: MAD LIBS The Game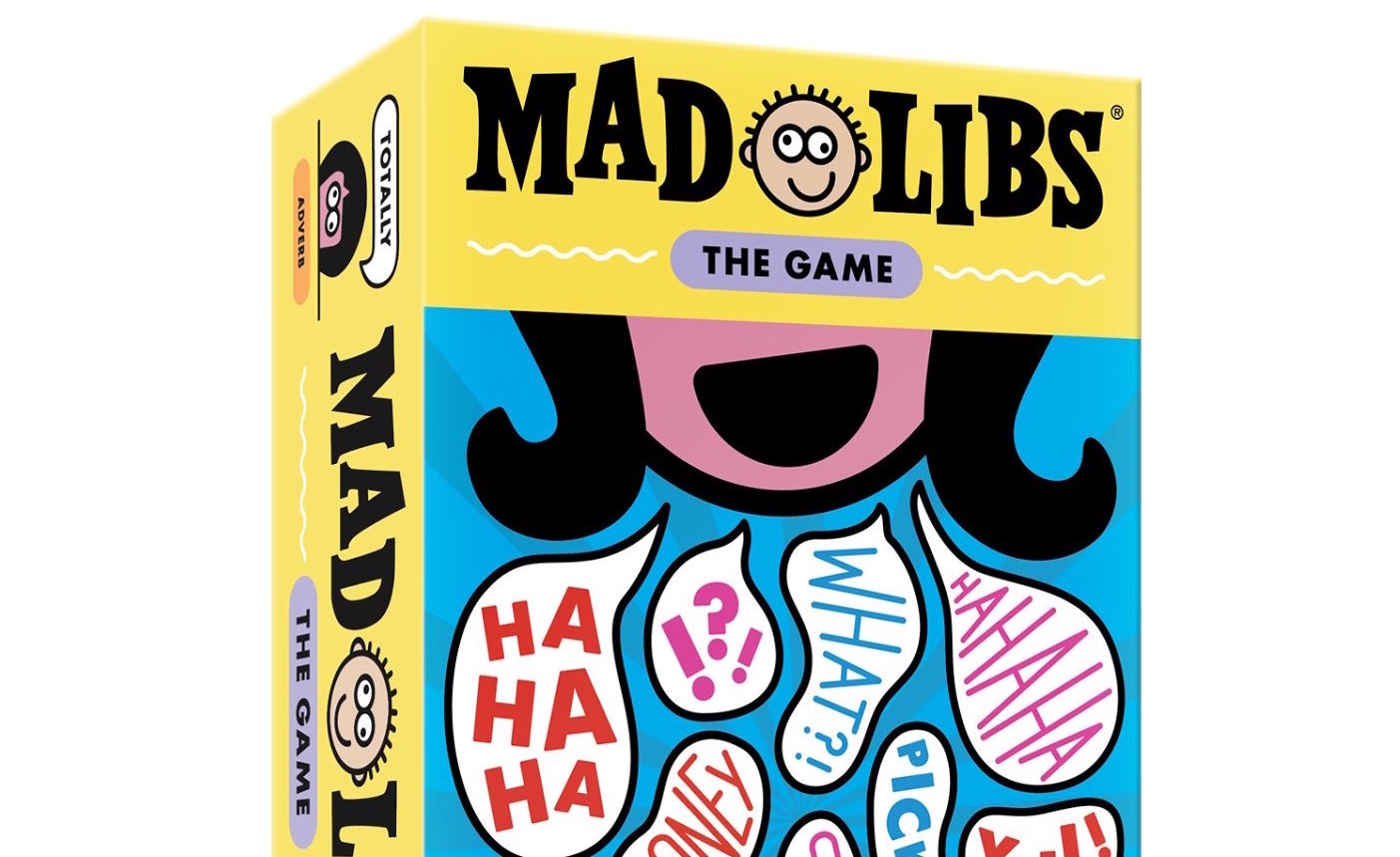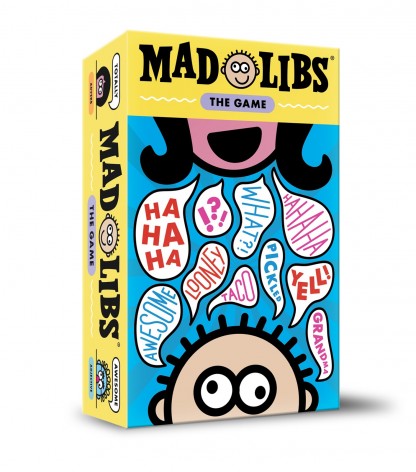 The Tabletop Spotlight is on Mad Libs: The Game!
When our Friends at Dragon's Lair Comics & Fantasy busted out Mad Libs: The Game I was immediately teleported back to my childhood. Yes, this is a game based off the Classic Mad Libs Franchise. The Nostalgia is strong with this one:
This is one of the best word games out there. The box recommends ages 10+ play this game but it's so simple that if you can match colors you can play. Being able to read would also help… It takes the classic Mad Libs format of providing random Nouns, Pronouns, verbs, adverbs, adjectives, etc. and applying a very simple points game on top. Think Apples-to-Apples but with more words to play per turn and a group vote vs a single judge. It's so easy to get into Evan and I played a hand on camera after JUST opening the box. Rules? Pfft, read those later. The fun starts NOW.
If you're a parent looking for a quick game to play with the kids or if you want to brush up on your grammar skills (or learn some) then check this game out. It's unintentionally educational, fun to play and silly – just like you would expect from the Mad Libs series.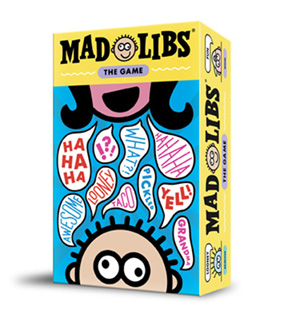 Since its creation in 1958, Mad Libs® has become the world's most popular word game, with over 125 million Mad Libs® in print. And now, Looney Labs has turned it into Mad Libs®: The Game—a party game that captures all the unexpected silliness of classic Mad Libs®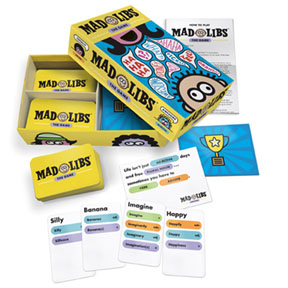 Every player is dealt Word Cards, which each feature a key word used as different parts of speech. Players use the Word Cards, along with the Sentence Card in play, to make the most appropriately inappropriate sentences possible! All players vote and the silliest sentence wins the round. The first player to win three rounds wins the game!
Mad Libs – appropriately inappropriate since 1958!
Subscribe to our newsletter!
Get Tabletop, RPG & Pop Culture news delivered directly to your inbox.