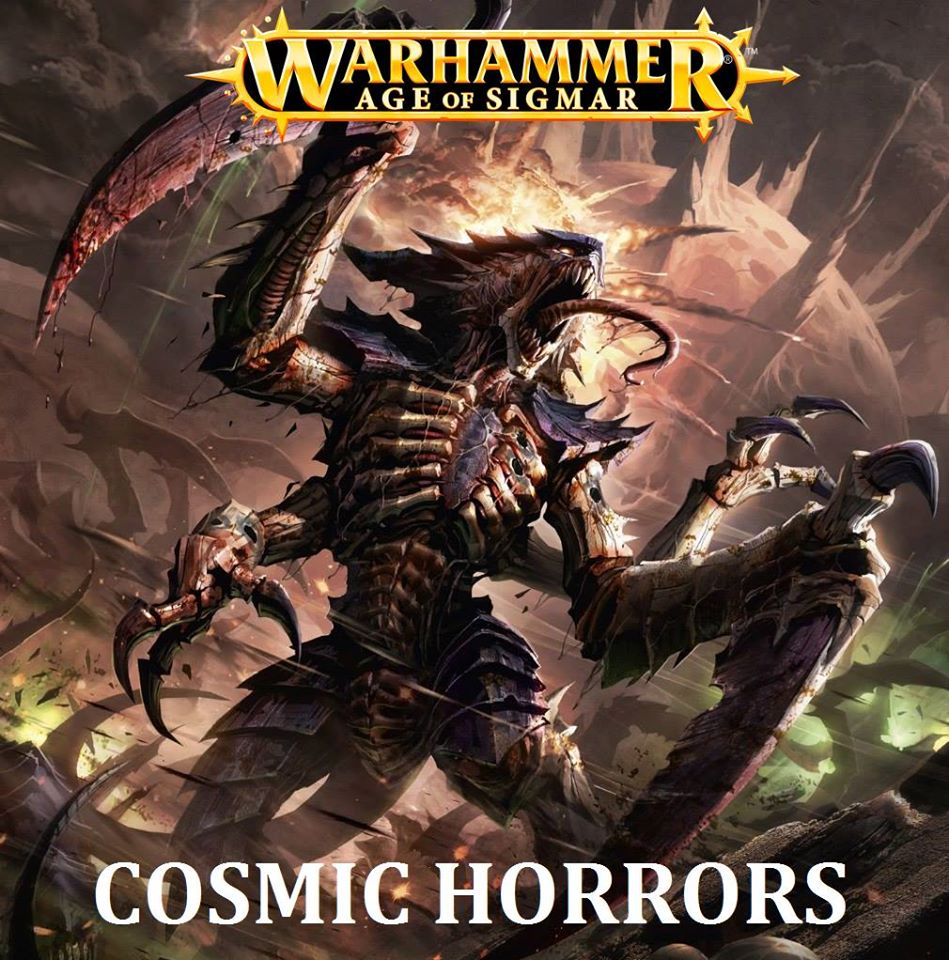 Admit it – You've always wanted to see the Hivefleets wreck face in the Age of Sigmar. Thanks to one gaming fanatic – you can!
Source: Josh Wilson (Give him a big thank you for the effort)
Try out these rules fan made Tyranid rules for Age of Sigmar that were just posted up on facebook to share with the world! Josh Wilson REALLY REALLY likes Tyranids, and Age of Sigmar. So now not have both he thought…
Here's a few to get you going:
Now grab all the rest of the "warscrolls" from the Tyranids battletome-codex back on the Spikeybits Facebook page:
Everyone give it up for Josh for brightening our sleepy weekend.
We NEED to see pics of people playing Tyranids vs AoS Armies! 🙂