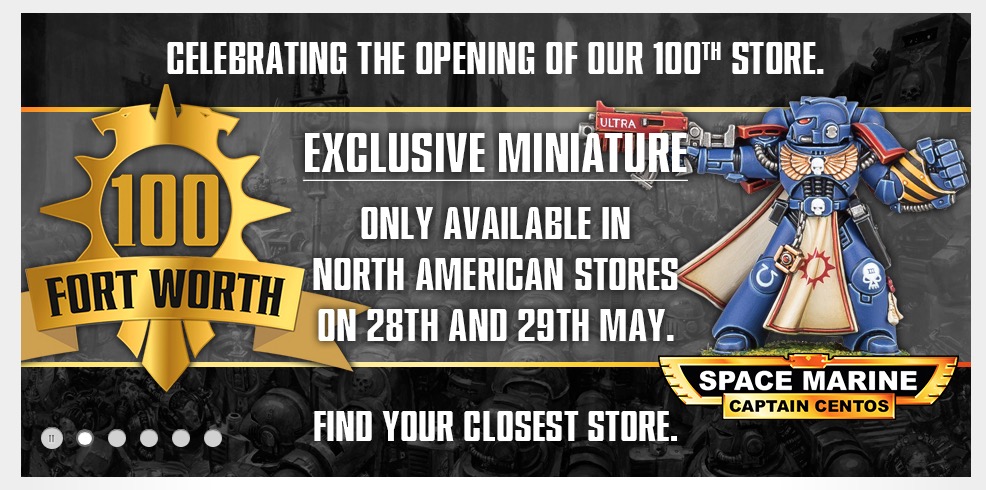 Come see the rules for the newest character to join the Grimdark – hot off the presses this weekend:
Captain Centos Rules
Here's the man himself.  You can see all the pics of his actual mini and Finecast casting here. I have to say I like his rules.  Being able to use the Tactical Doctrine twice per game is very cool and fluffy.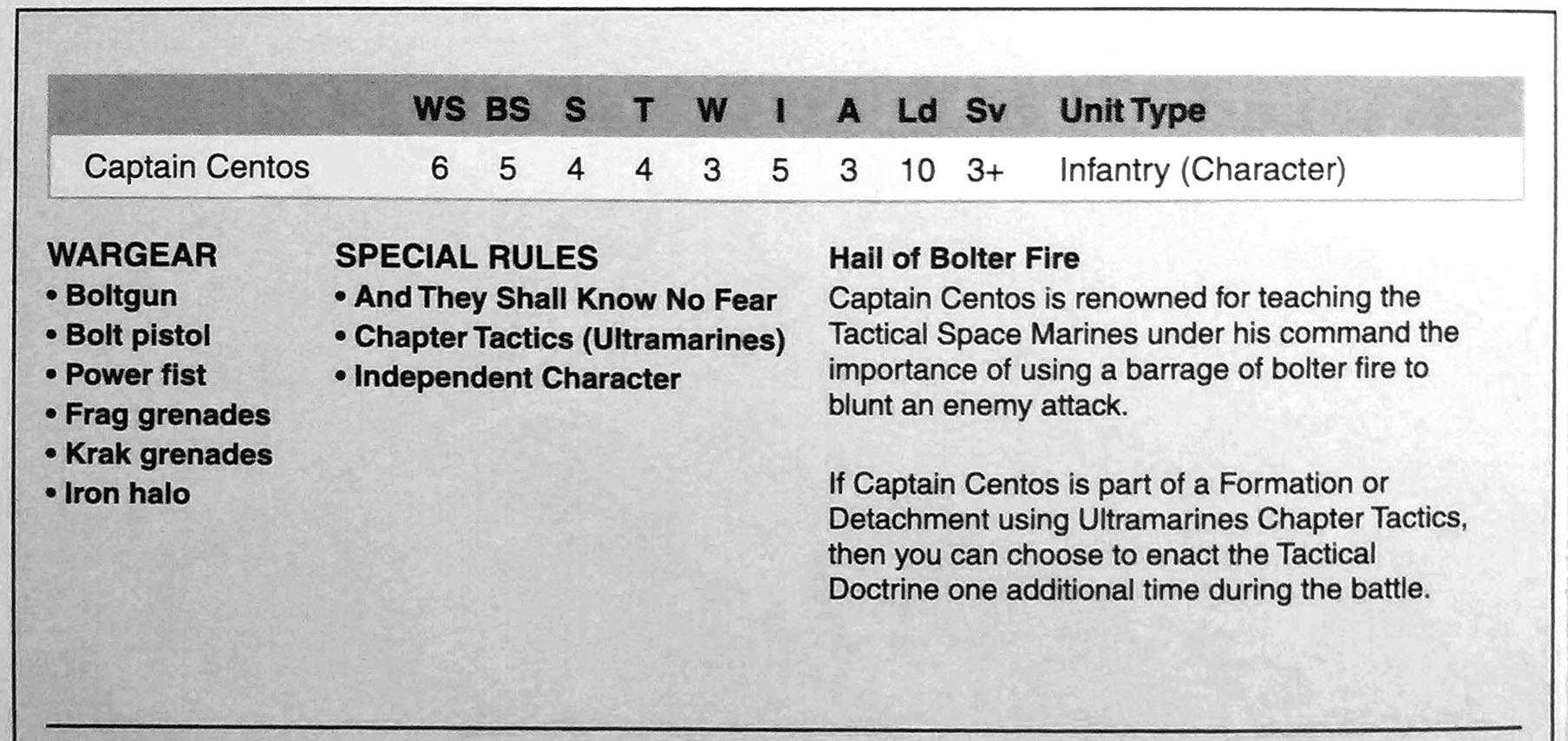 But if you compare Centos to the earlier released 30th Anniversary Imperial Space Marines you will notice some things are missing…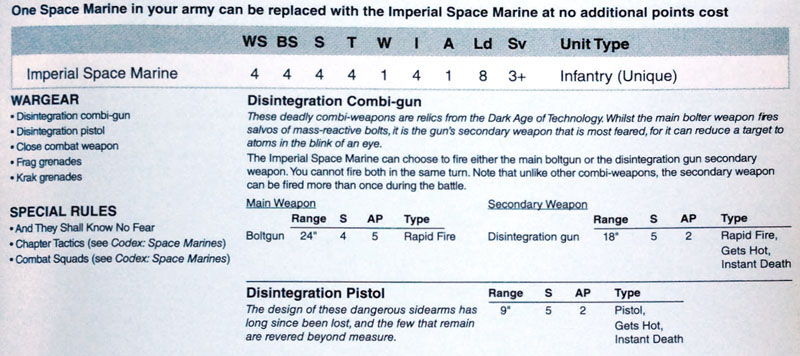 like:
How much does he cost?
What is his FOC slot and category?
He's clearly an Ultramarine for the purposes of Special rules, but it looks like we have a missing sentence somewhere in his rules.  Perhaps GW will come along shortly and correct that = or perhaps Captain Centos is really meant as a memento for your painting collection and not the tabletop.  Time will tell.
~ And They Shall Know No Fear"