40k Flashback: The FIRST Angels of Death Codex -1993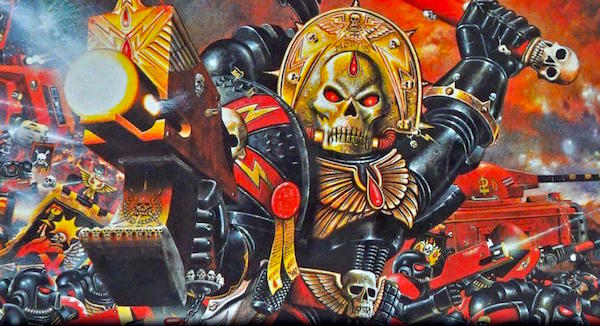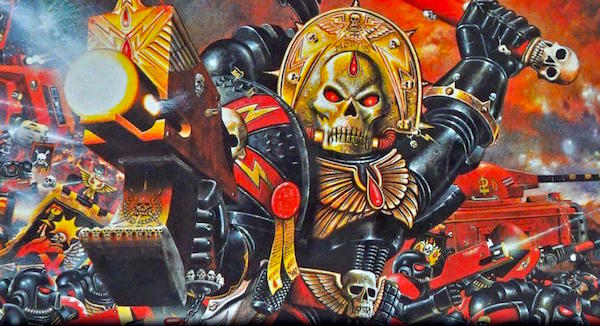 Jump into the Cat Tub Time Machine, we're going back and taking a look at the 2nd edition Angels of Death Codex, not the supplement!
Of course, back in 1993/1994, the Angels of Death Codex contained both Blood Angels and Dark Angels. It was a bit of a marketing thing to see if people actually cared about the Angels; turns out they do. So in 3rd edition they each got their own separate book.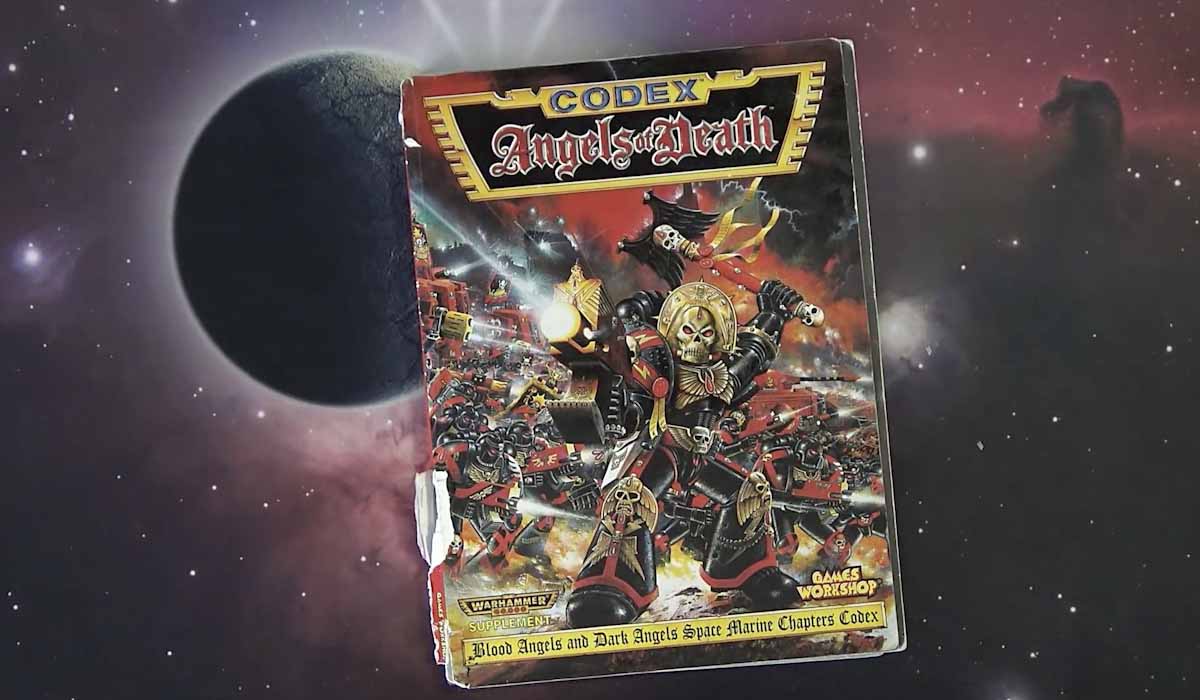 It's not in the best of conditions, little Robbie B wasn't nice with his stuff but regardless, we got it here with us still. This is the red period,  or the spikey period as some folks called it stangely enough.
One of the things I did love about the red period was the all the diorama scenery. Model Wizard Mike McVey, himself went hard in the hobby paint with a chapel on the Rock with stained glass- all scratch built but in the early 90's. I can't even do that today – this was, and still is amazing over 20 years later.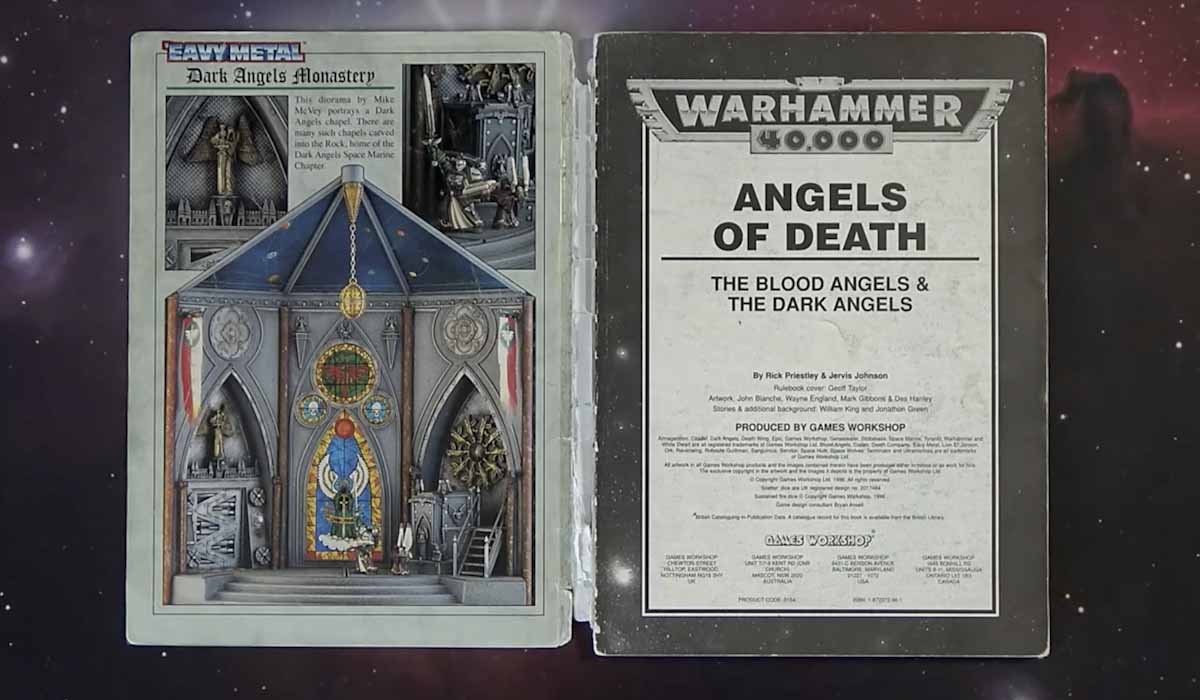 The inside is mostly black and white, it's got a color section that Games Workshop hoped to get you into the hobby aspect of the game. Nowadays, we expect a fluffy section that wasn't quite as prevalent in his codex. You'll notice there wasn't Troops, HQ, elites, etc. We had Characters, Squads, and support and then Special Characters (which even up until a little while ago people couldn't quite handle playing against).  It's funny how the 40k boogey man has progressed over the years; I don't even know where we go from her now in 2016.
But back then, 2nd edition was hero hammer- it took all afternoon, and these special characters would just mop the floor with your opponent.
Subscribe to our newsletter!
Get Tabletop, RPG & Pop Culture news delivered directly to your inbox.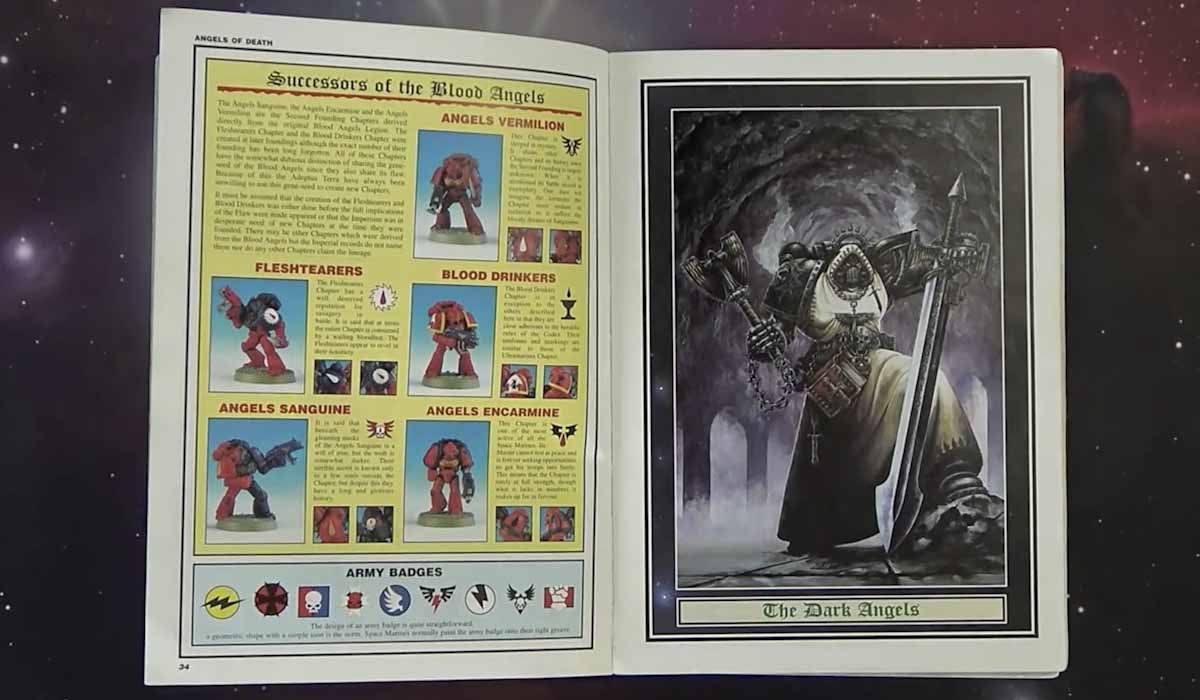 The line art is amazing; Gibbons and Blanche just went to town and made some amazing, amazing art.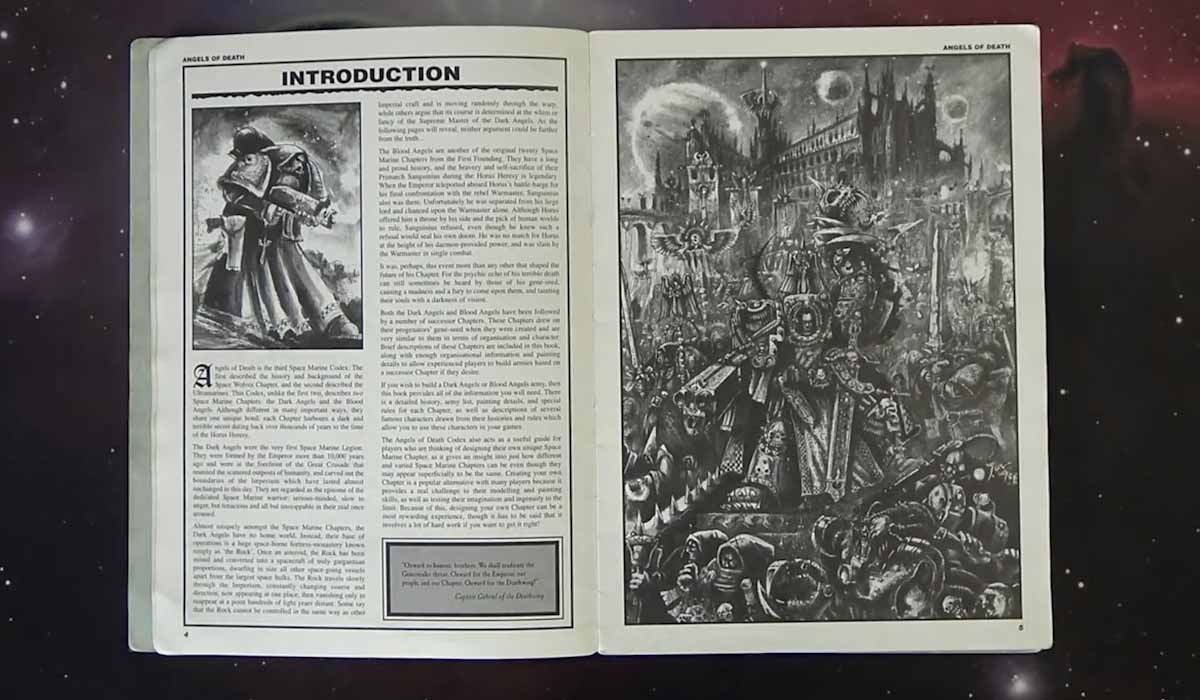 The color section is a bit weak comparatively. Now I look back at some of those models and say, "Man, that's classic! But I'm so glad I don't have to play with that stuff any more."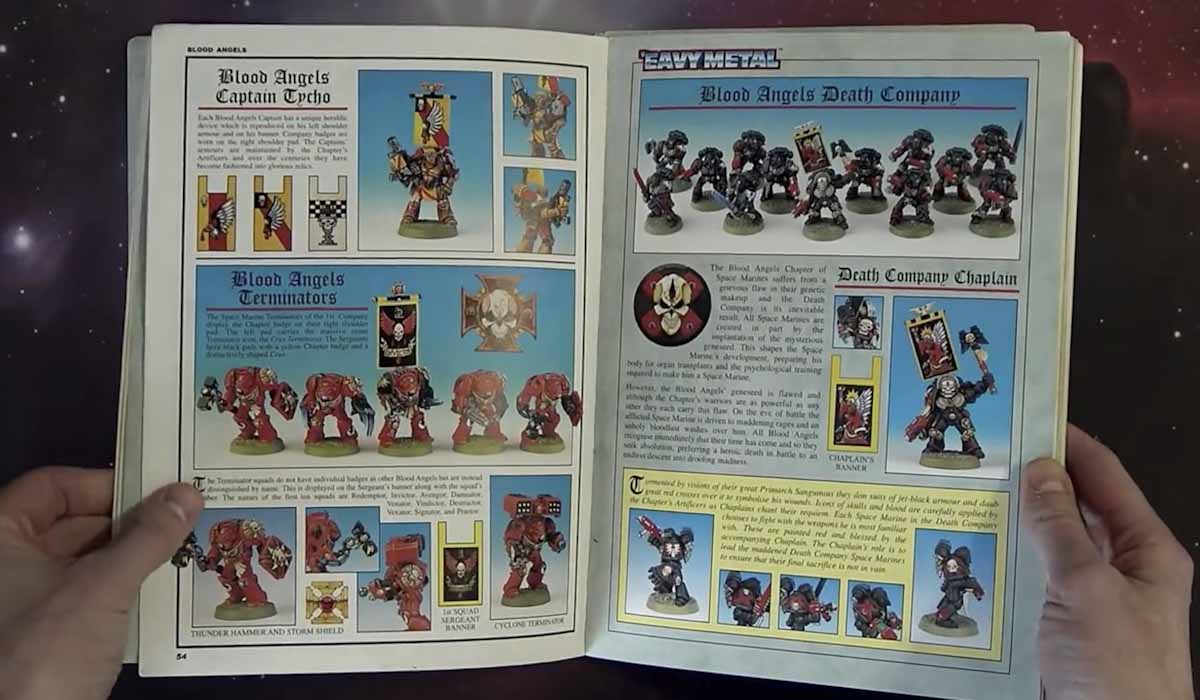 You'll notice this is the first time they printed up the story about the Lion and the Wolf fight!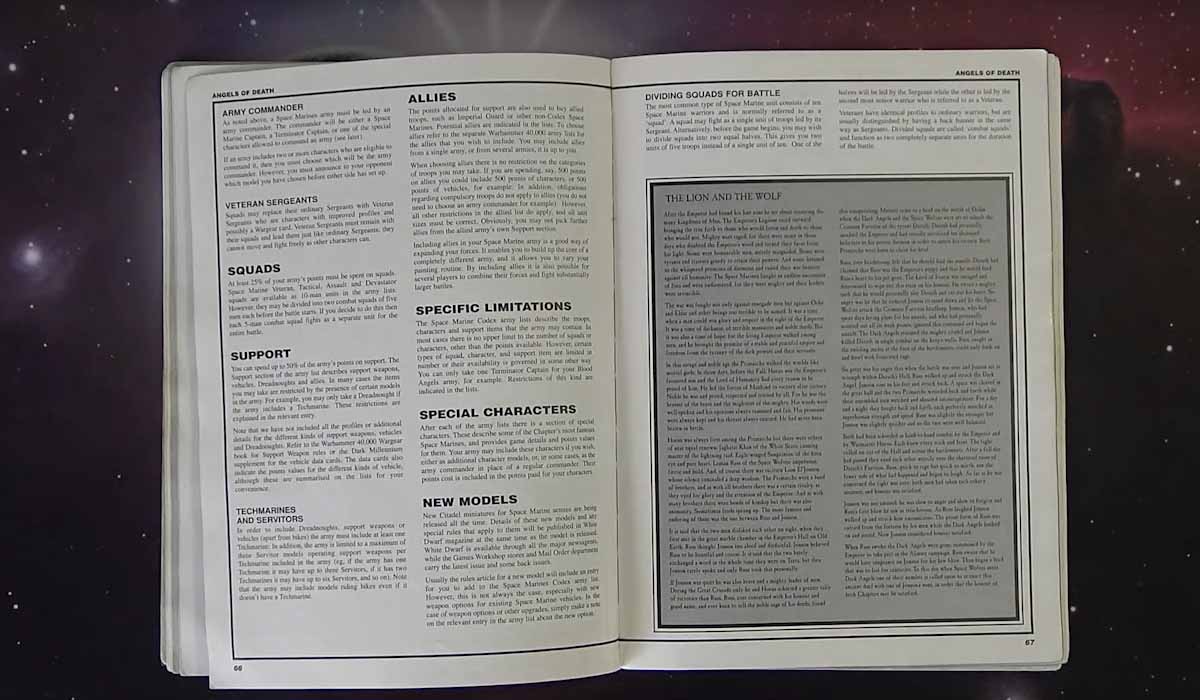 There's a wargear section but in the starter box they had all the cards which had all the information on them; which, on my god, games workshop PLEASE make us some psychical cards like Private Press does with their unit cards. I will KILL for some of these… I would totally buy that. It's so much easier to keep track of things. I'm a visual guy. I like visual aids.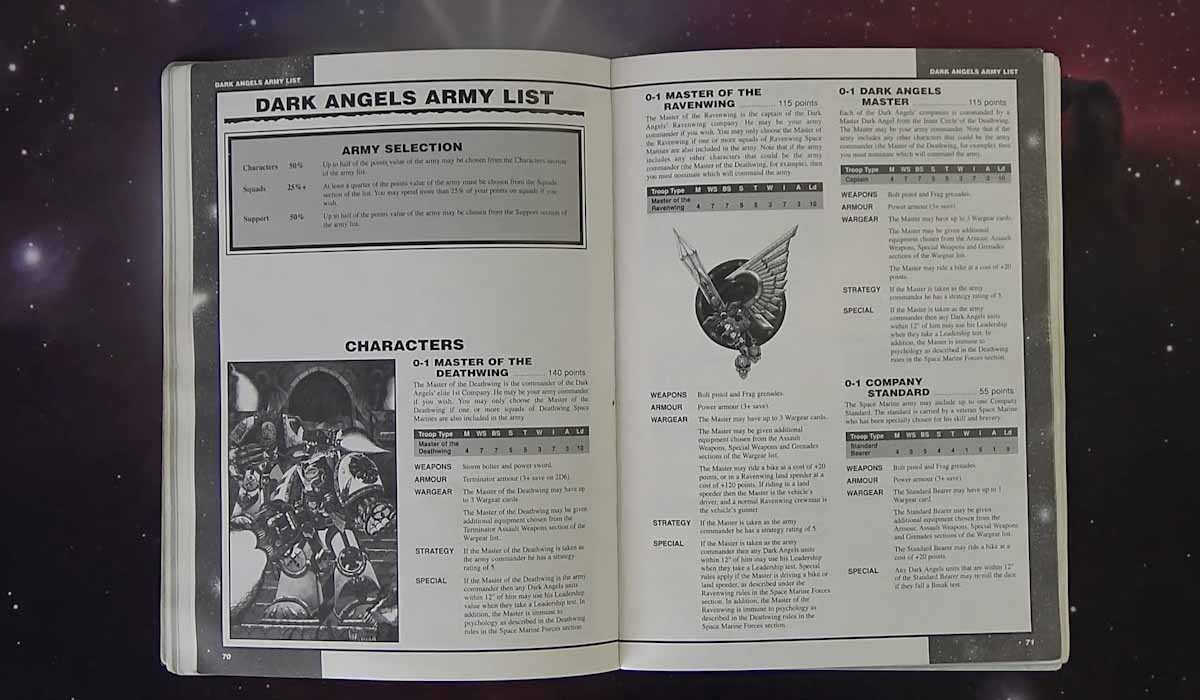 You can see there's not much fluff, they just try to cram as much information onto each page as they possibly could.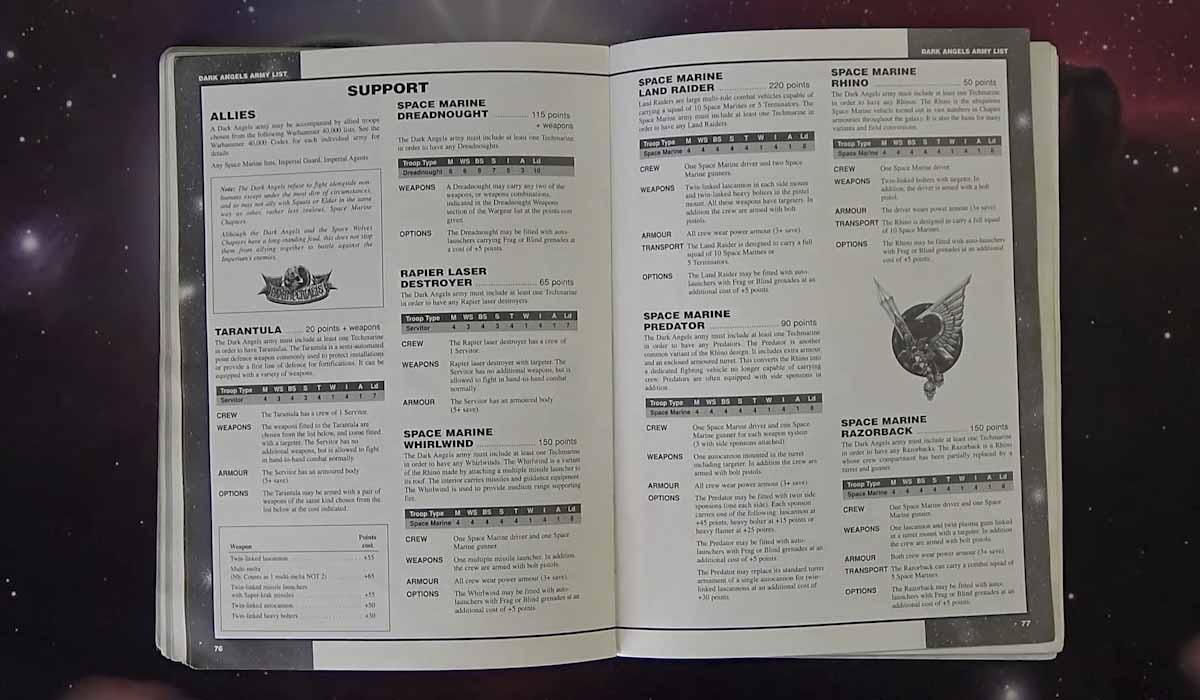 There's also a bits section with the codes that let you buy each particular piece. They haven't sold bits in awhile and I don't think they're going back to that any time soon.