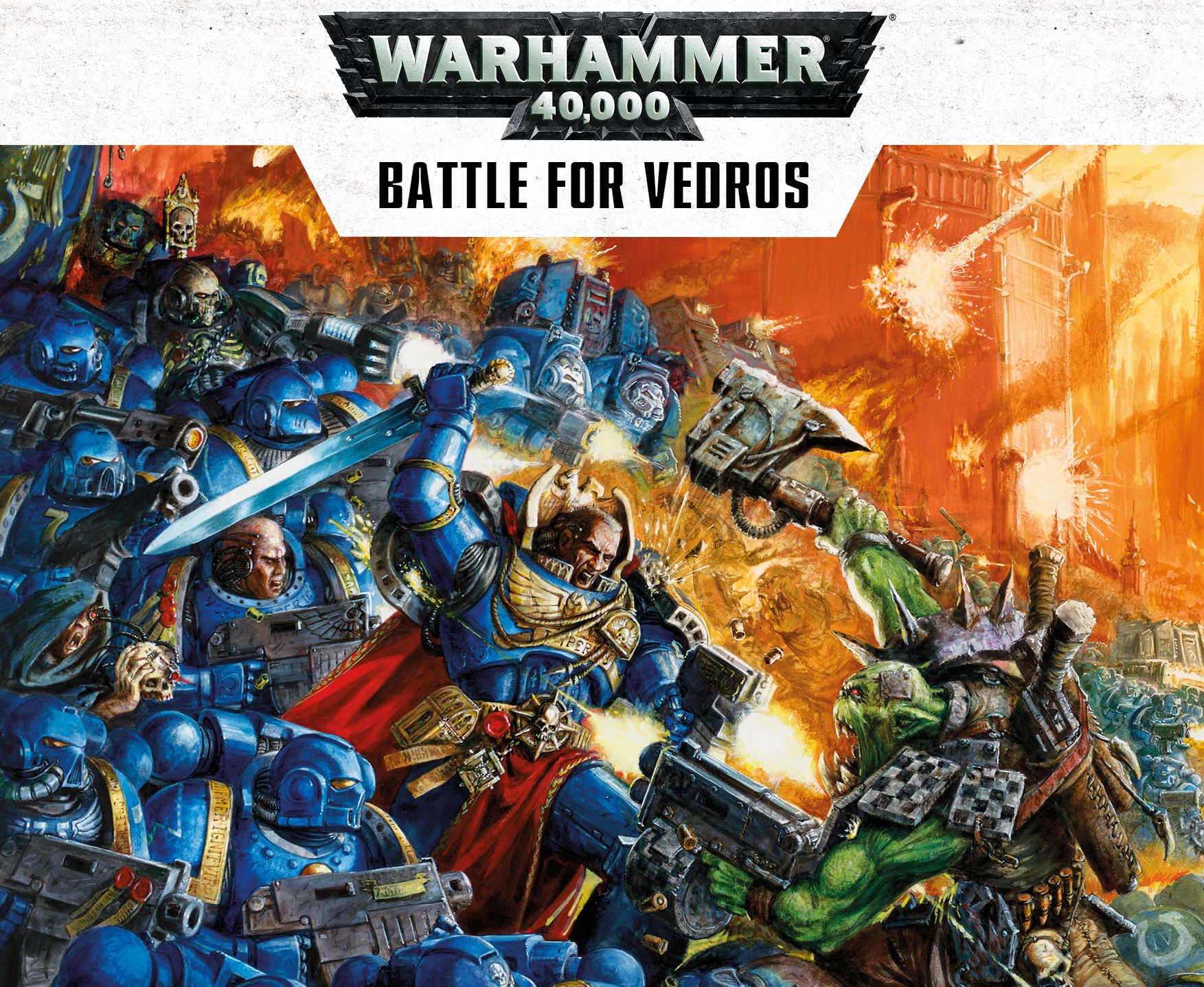 Come take an exclusive look inside the new Starter Set from Games Workshop – It's the Battle for Vedros!
Well BoLS Readers get ready for a lot of new faces coming to play 40k because the Battle for Vedros is coming in June. But for now check out this contents of the box!
The Battle For Vedros is going to be a really nice intro into the universe of Warhammer 40,000. For new players this is a perfect way to get started really quickly. It's got quick assembly Space Marines and Orks – and if you've been playing 40k for awhile you probably recognize those sprues from Assault on Black Reach. While those miniatures aren't the most articulate or unique in the pose department, they are a really good value.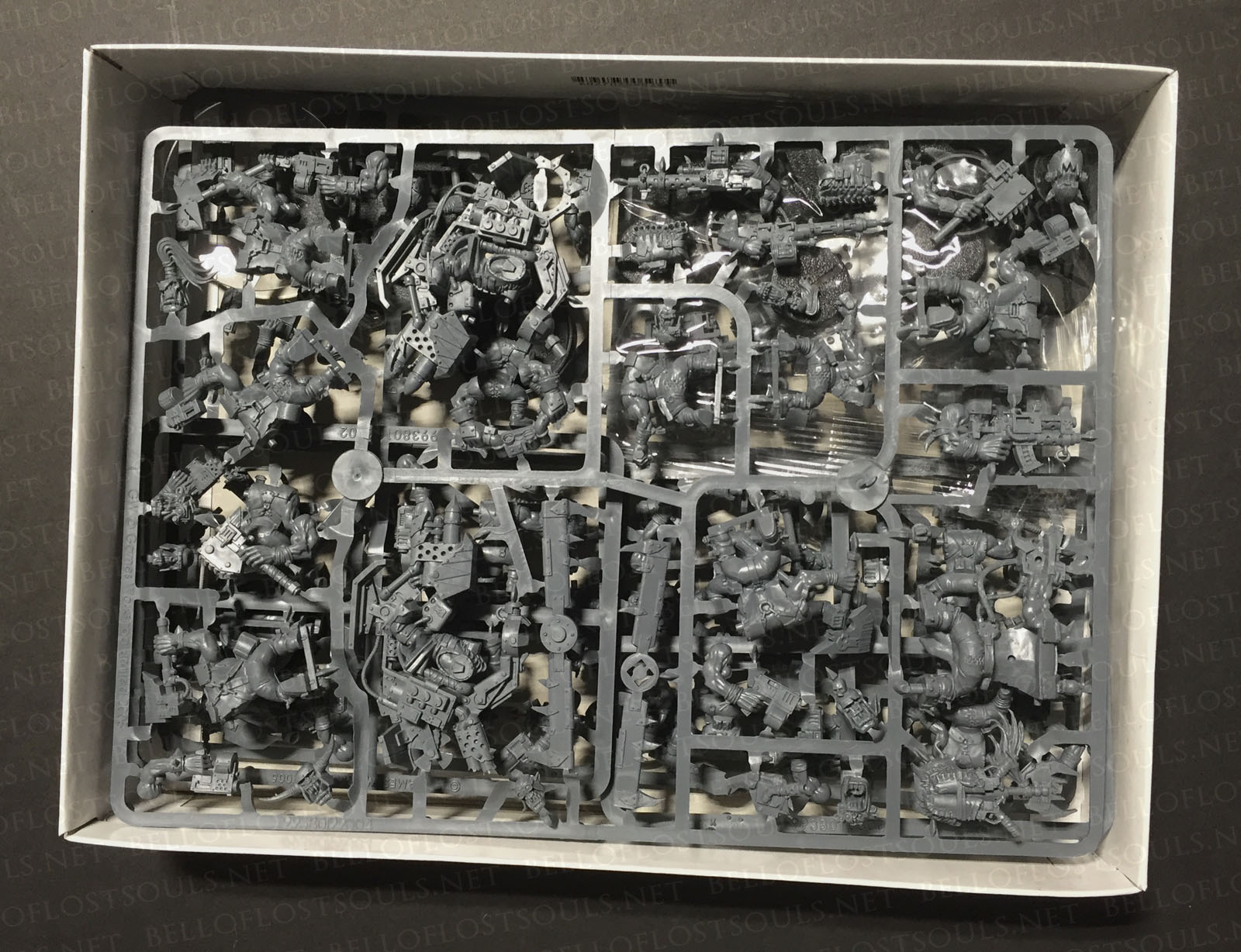 The Rules are simple – they are basically truncated versions of the core rules. It's simplified down to 2 pages of rules (also a lack of the psychic powers helps cut that down). I show them off in the video and you can see what Games Workshop is going for. Marines hit on +3 for shooting and Orks hit on a +5 – it doesn't provide a BS value or a chart, it just gives you a flat number. It's a lot simpler to explain that to a new player vs showing the BS chart and going over how it's all based on … you know what, I think you know what I mean.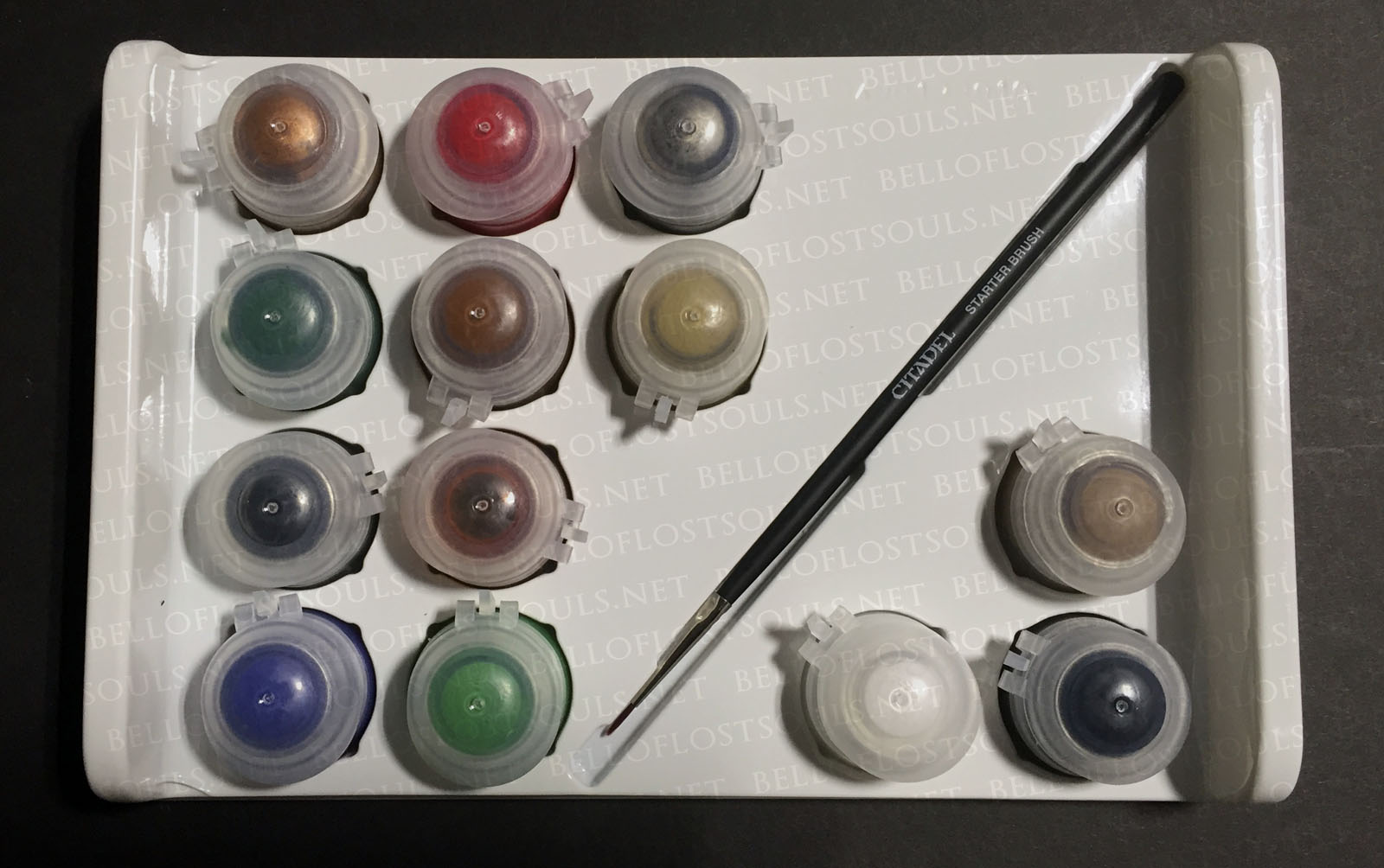 The paint set is also nice – nothing crazy in there but you do get a set of 13 good paint options. If you're brand new to the the hobby part of 40k then this set gets you your core colors and a brush. Again, it's ideal for a new player that just wants to get their stuff tabletop ready quickly.
The Battle of Vedros set and the paints are the perfect entry point for new players, specifically the younger crowd. With it's snap-fit models, simplified rules and pick-up & play attitude, this set is attempting to shift the mix and capture some fresh players. The real question for veterans of the game is what are you going to do when these new players show-up for a game…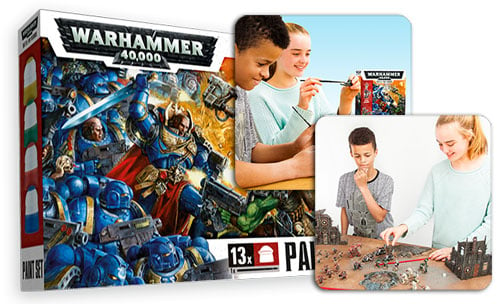 Battle of Vedros is in stores June 6th – are you ready for the next generation?