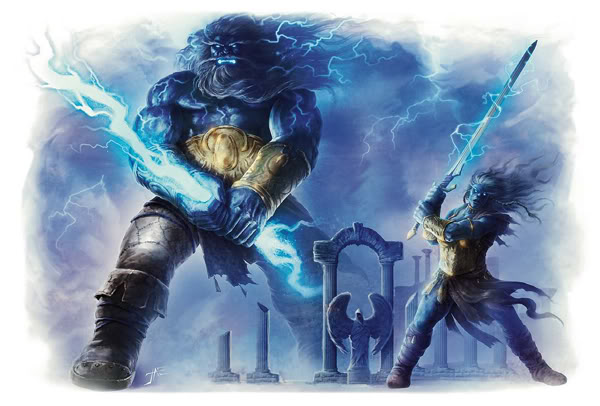 Wizards is announcing thier next storyline next week, but some eagle eyed RPGers may have spotted it already:
First up, we have the Official word from Wizards of the Coast:
"D&D Brand Director Nathan Stewart gives the inside scoop on what's up at Meltdown in the upcoming D&D Live from Meltdown event, in which we'll be announcing the newest D&D story and product line-up."
So we know on Wednesday the 1st, all will be revealed. Now let's start to put some pieces together.  The German retailer Fantasy Welt put this intriguing product upon thier webcart recently:
Storm Kings Thunder
€49.95 
Dungeons & Dragons 5th Edition
Publisher: Wizards of the Coast
ISBN: 978-0-7869-6600-4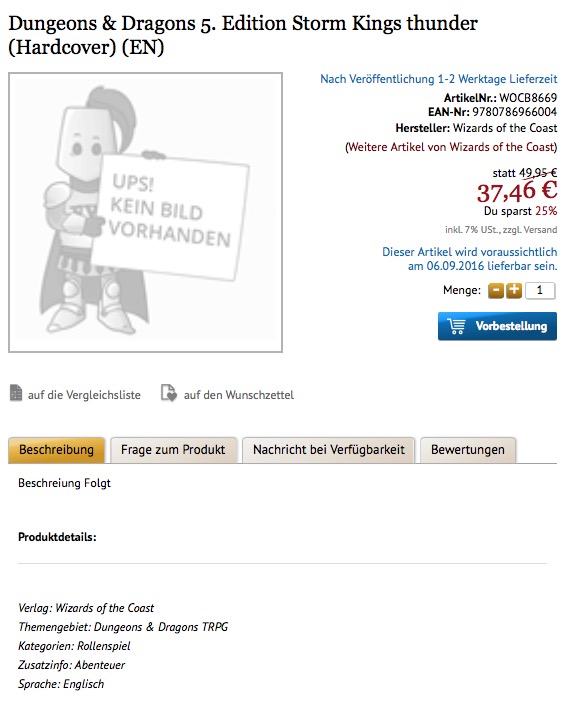 So that has everyone scrutinizing the product listing, comparing ISBN numbers to Curse of Strahd, and getting people in the mood for giants. EN World goes back to 2014 to point out a comment by Chris Perkins about a then upcoming Dungeons & Dragons storyline:
"a giants based story influenced by a Shakespearean play"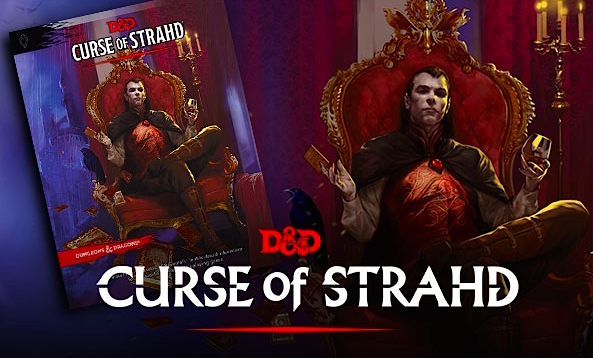 With WotC reaching back to D&D's roots with recent offerings such as Curse of Strahd, those hints have a lot of people thinking about:

Against the Giants is an adventure module written by Gary Gygax and published by TSR in 1981 for the Dungeons & Dragonsfantasy roleplaying game. It combines the G series of modules previously published in 1978: Steading of the Hill Giant Chief, Glacial Rift of the Frost Giant Jarl, and Hall of the Fire Giant King. All three were produced for use with the 1st edition Advanced Dungeons & Dragons rules. In 1999, to recognize the 25th anniversary of TSR, the company released an updated version, Against the Giants: The Liberation of Geoff. Later in 1999, Wizards of the Coast published a novelization of Against the Giants by Ru Emerson.
~Stay tuned – we all find out in 2 days!