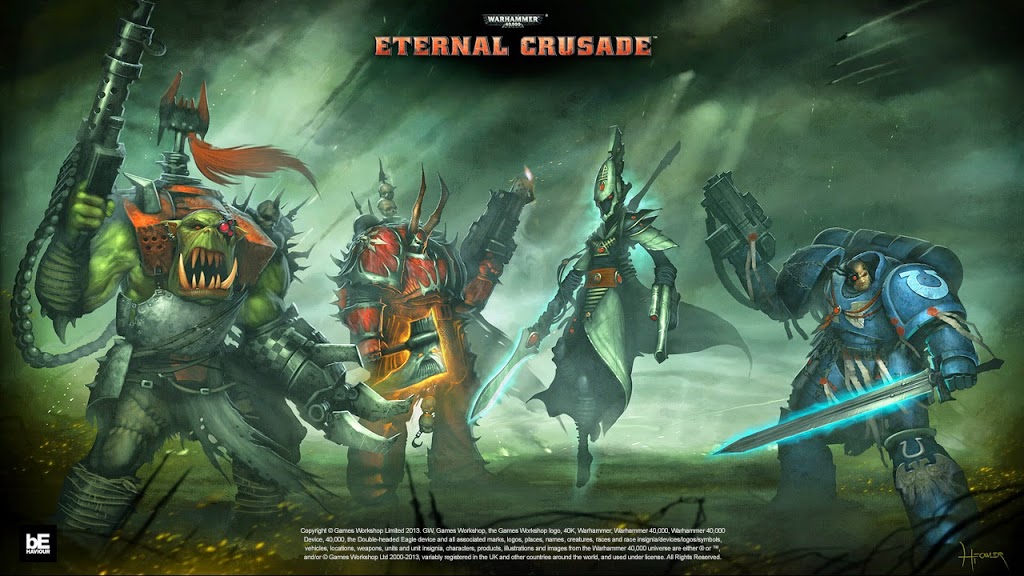 Behaviour is back with more Eternal Crusade news – Come check out some new weapons & Psychic Powers in ACTION!
via Eternal Crusade
Brent Ellison, Nathan Richardsson, and Katie Fleming recently gave a Production Update: Rogue Trader Store weapons, area psychic powers, new map walkthrough, upcoming patch preview, and chatted about regional game servers, latency, and performance. They finished up the show answering Q&A from the chat/forums and did giveaways!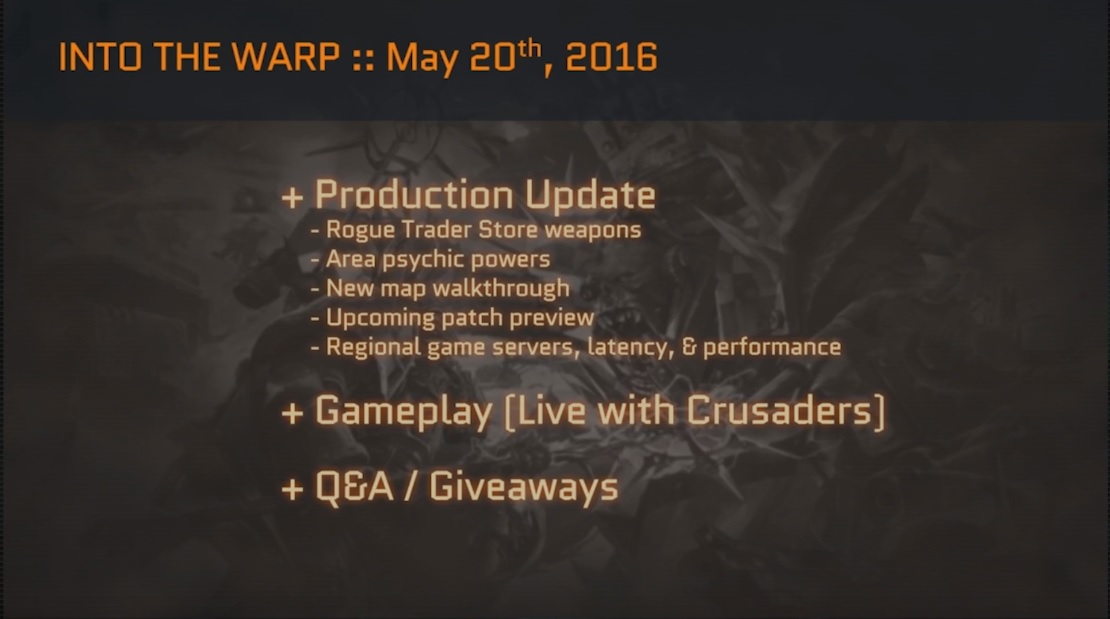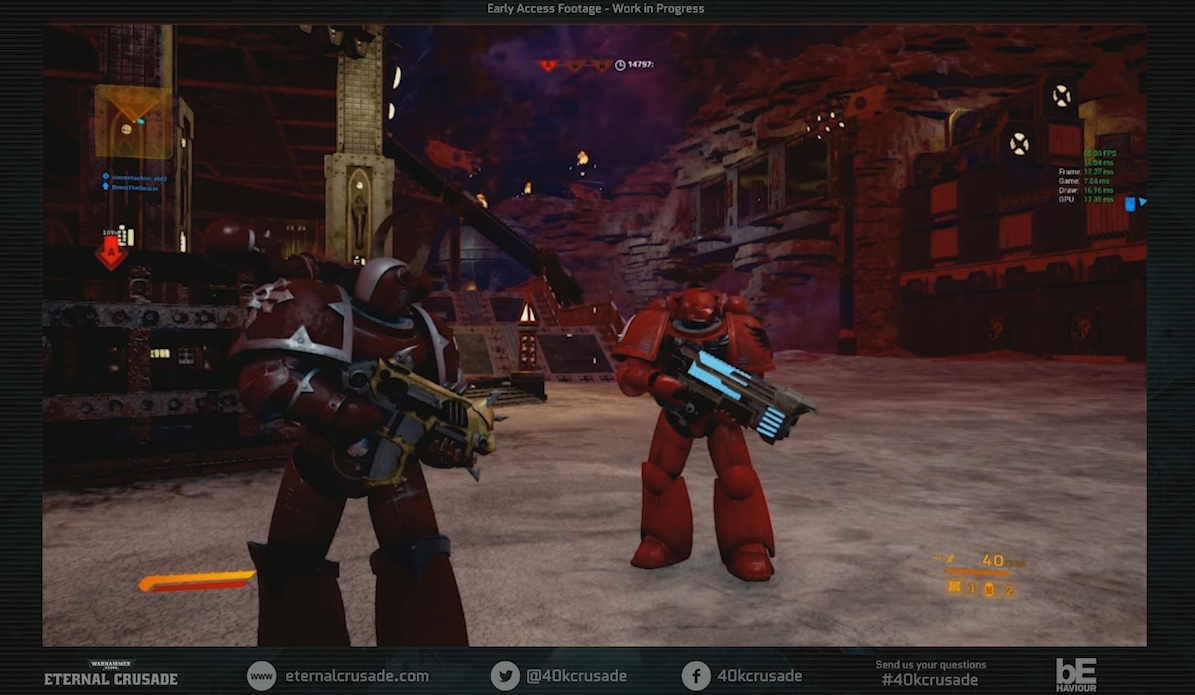 Some of the new Weapons available in the Rogue Trader Store – looking GOOD!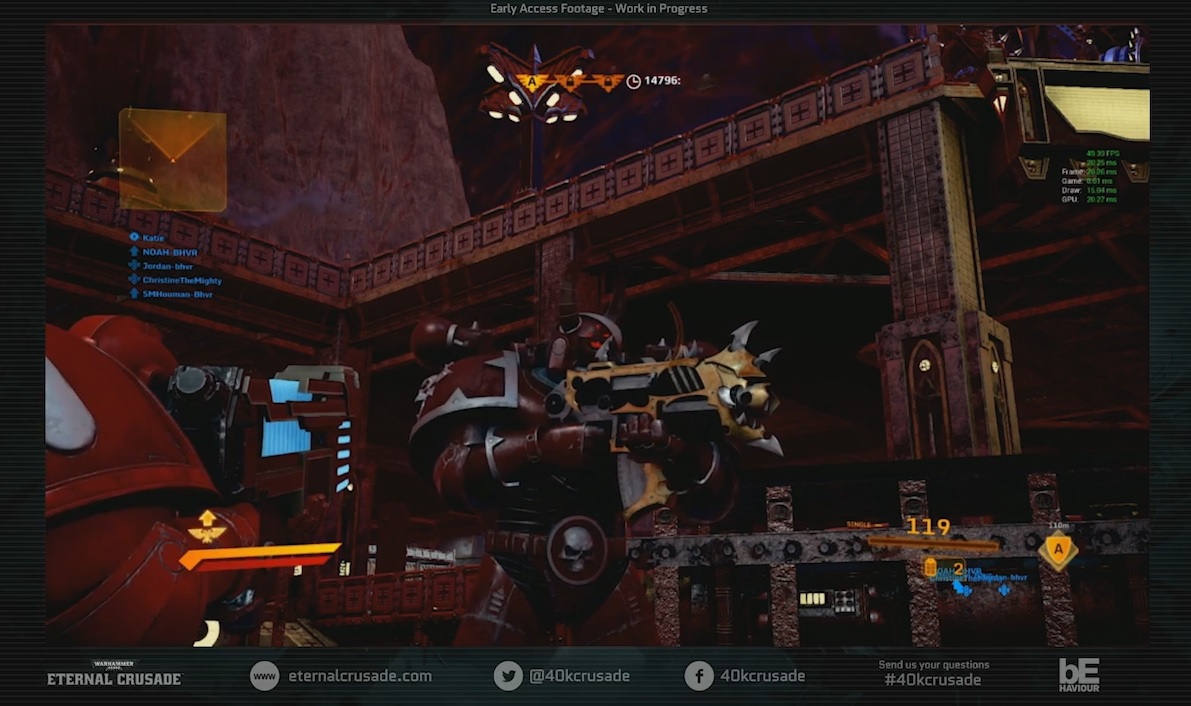 That is one mean looking Bolter!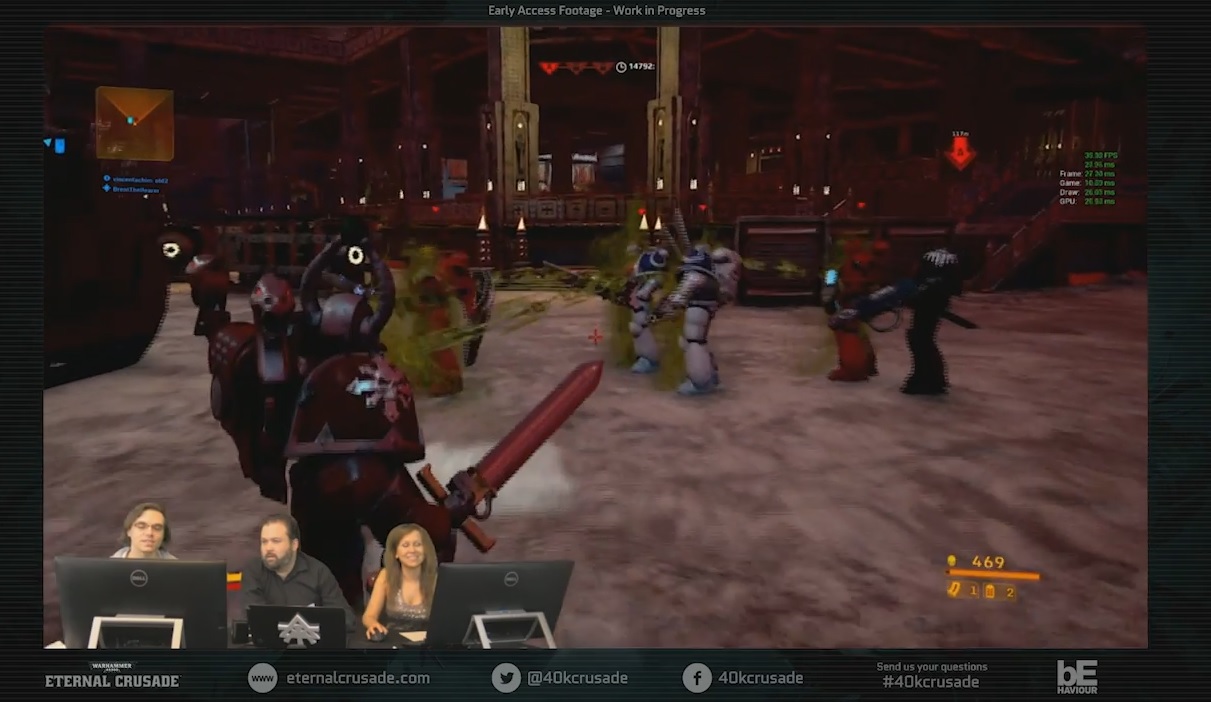 New AoE Psychic Powers – notice it's targeting 1 player and hitting the all 5 targets!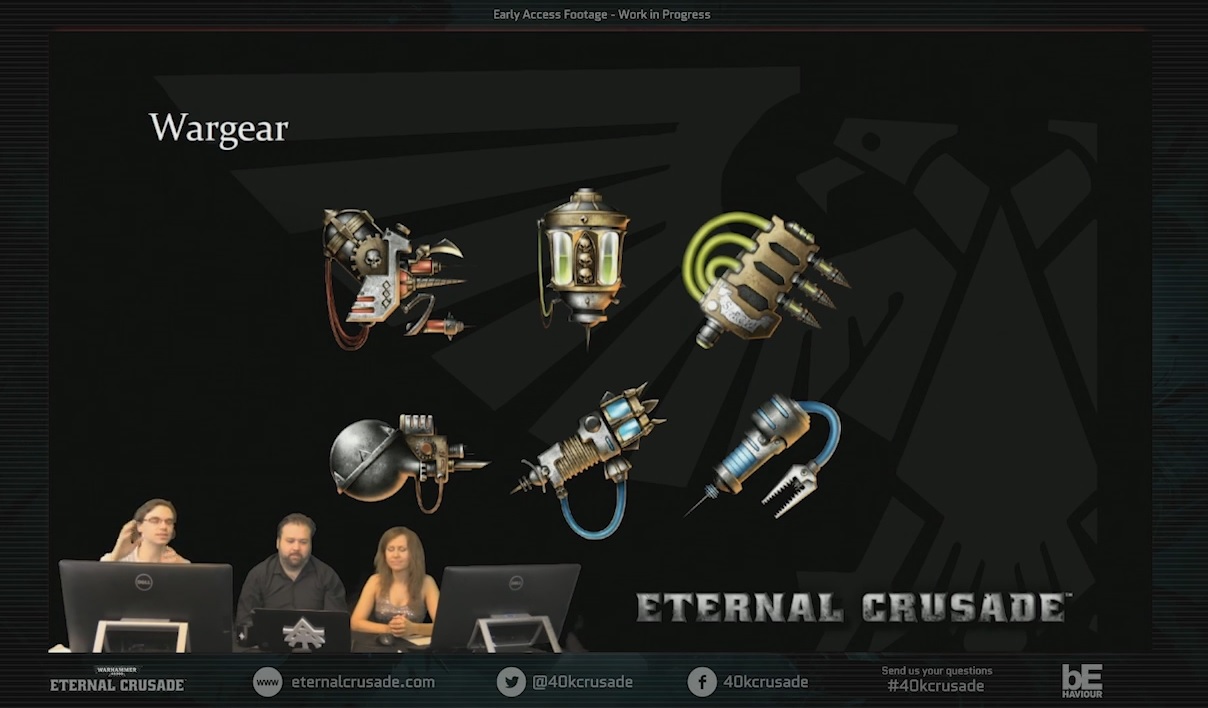 Some Concept Art for Wargear
This is still all Early Access footage so everything is subject to change!
This was a pretty informative update – it's a pretty long one and there is a lot to digest. It's great to see the devs take the time to address a lot of FAQs and bug reports from the players about what is working as intended and what is going to be fixed/tweaked. They still have some placeholder graphics and the weapons are going to get some more visual touches but from what I've seen so far, I'm really liking this game.
The game is already out for Early Access so if you want to get in NOW and start playing you can do that. Just remember – it's not "done" but they are (clearly) still working hard on it and your feedback will help make this game better!
For the EMPEROR!