FFG: Saim-Hann Craftworld Hits the Shelves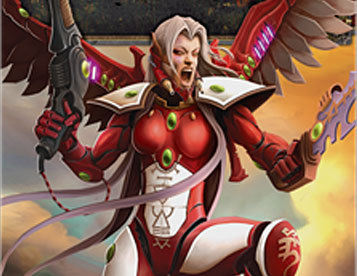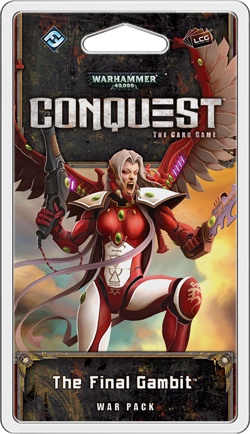 The Final Gambit – highlighting the Eldar of Saim-Hann Craftworld for Warhammer 40,000 Conquest is in stores NOW.
The battle for Sacaellum reaches its climax with The Final Gambit, the final War Pack in the Planetfall cycle. As the Black Templars attempt to recover the sacred relics of St. Camila, an Eldar raiding party from the craftsworld of Saim-Hann makes a desperate bid to steal these relics for their own unknowable devices! War has overtaken the planet: the only question that remains is which side will emerge victorious. 
Like the other War Packs of the Planetfall cycle, The Final Gambit adds new significance to planet type symbols beyond merely achieving victory. Every faction has its reasons for waging war in the Traxis sector, and when you fight according to those goals, you may find greater success than you would otherwise. Here, you'll also find a new Eldar warlord with her unique signature squad, as well as fifty-one other cards (three copies each of seventeen distinct cards) to enhance the armies of the other factions. Walk the secret Paths of the Eldar and make your gambit for victory!
And some Sample Cards: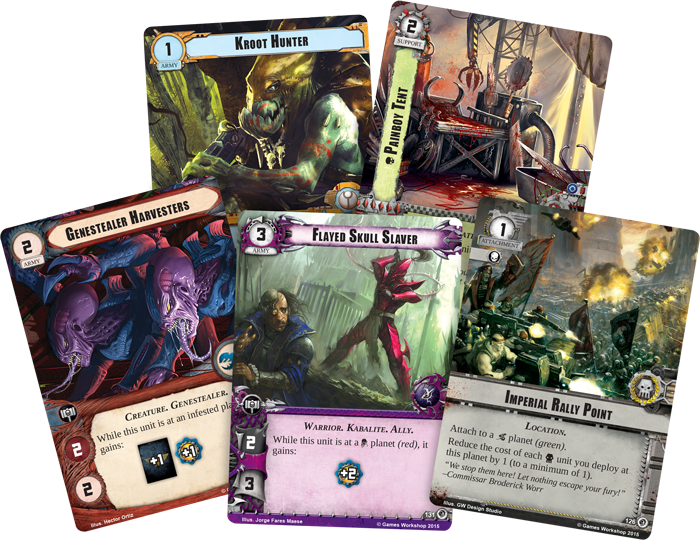 The New Eldar Warlord Talyesin Fharenal: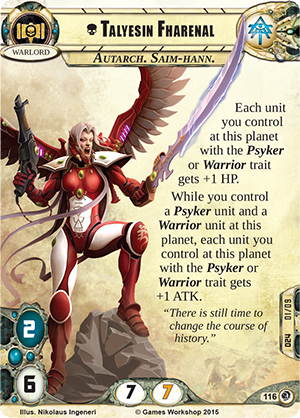 And a handful of the new Eldar cards:
The Final Gambit is available on store shelves NOW.
Subscribe to our newsletter!
Get Tabletop, RPG & Pop Culture news delivered directly to your inbox.