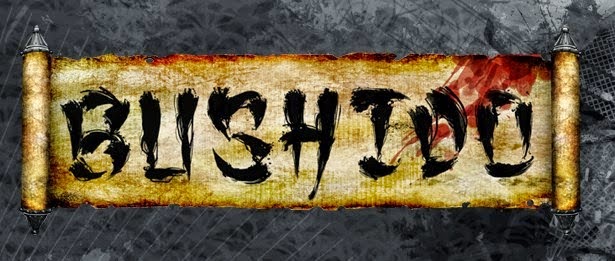 The latest wave introduces some interesting characters…
For those not familiar with Bushido:
 Bushido is a game of savage battles, of cunning stratagems and last-ditch defences, and where debts of honour are paid in blood. In Bushido, the fate of the world hangs not on armies but on individual heroes, men and women of extraordinary capacity, attuned to the all-permeating life force known as Ki. This force is the very fabric of the universe, and those with the appropriate training or natural talent can tap into this energy source and gain seemingly superhuman powers. In the world of Bushido, the delicate tapestry of Ki – and thus the universe itself –is threatened by the forces of imbalance, and it is up to you to protect it – or help rip it apart. In a game of Bushido, nothing less than the universe itself is at stake. Are you ready for the challenge of the Way of the Warrior?
Pre-order is available for Savage Wave:
Xi-Han & Zoo – Savage Wave

It is hard to tell if Xi-Han had lost his mind before or after he consumed every unusual mushroom he could find. The exact purpose of this pursuit remains a mystery. What is clear is that bizarrely he has managed to develop the ability to focus and force his body to replicate the effects of these rare and potent fungi. Sending his body into spasm and unleashing the deranged and violent "Zoo" for a short while to wreak havoc on his enemies. He also still maintains a constant supply of mushrooms on his person that he can throw in battle to Blind, Frighten or enrage anyone unlucky enough to inhale the spores.

These brilliant additions to the hordes of the Savage Wave, as well as the rest of Wave 29, will be available to Pre-Order with a street date of Friday 3rd of June.
---
Kairai are available now for Cult of Yurei:
The secret and powerful art of soul trapping was thought lost for generations until Kato was judged worthy to know its dark secret. Yurei's cruel mockery of the living, their anguished masks taunt the living for his amusement their fear adding fuel to his dark fire. They are puppets to their dark masters will.

This blister contains the parts to create the "B" Kairai model for the Kairai Villager, Kusatta Kairai, Kairai Farmer or Kairai Militia profiles.
Who's ready to build onto their current forces – or start a new one?