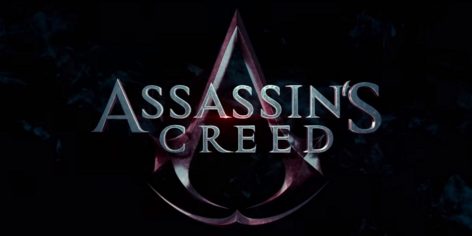 It looks like Hollywood is getting back on the video game adaptation train…
The Templars are in search of an important artifact, and they need a way to gain clues from 15th century Spain in order to retrieve it. They use Callum Lynch and the Animus to get what they need. A new story in a familiar universe – with more Kanye West and giant robot arms than I remember.
Wait…..
… ok, that's better.
Michael Fassbender, Marion Cotillard, Jeremy Irons, Brendan Gleeson, and Michael K. Williams star with Aussie director Justin Kurzel at the helm. It has key points that say the production team paid attention to the source material – the hidden blade, insane rooftop acrobatics, deadly assassin skills, sweeping historical landscapes, the Rikkins being shady, and that giant leap into the city. They also reportedly spent a lot of time on getting the fighting styles right. Even with all of this I'm not sold on this being much more than a "hey, what's new on HBOGo?" kind of movie.
Assassin's Creed is due out December 21 – one week after Rogue One: A Star Wars Story releases.
What's your first impression?