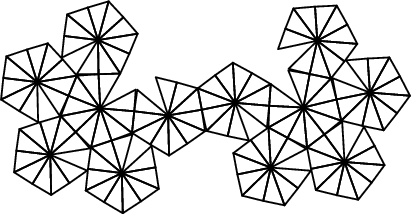 Take a look at the newest and last die you may ever need – the D120.
Robert Fathauer and Henry Segerman of The Dice Lab designed this disdyakis triacontahedron that covers any roll you can make with a d4, d6, d10, d12, or d20. It is perfectly numerically balanced – opposing sides sum to 121, each corner, etc. The mathematical balance is thanks to Oberlin College professor Robert Bosch, integer programming, and persistence.
Take a look:
You can buy your own here for $12 each – be sure to check out the rest of their odd, but balanced dice here.
What game would you use this beauty for?