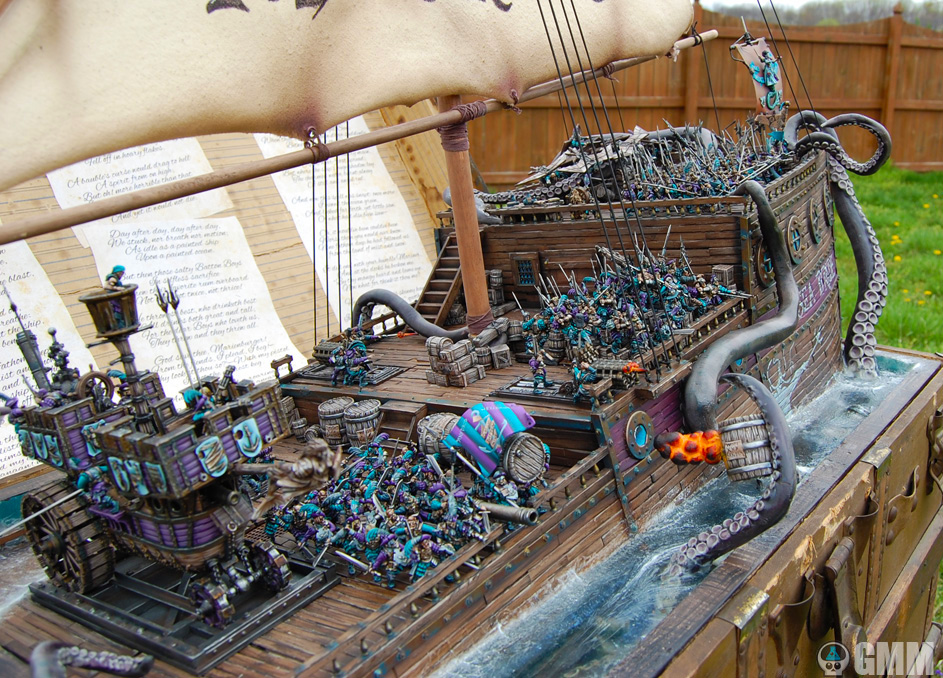 Three gallons of clear resin and a 2-week deadline! What's a sailor-hobbyist to do?
Hello BoLS readers!
Recently on my Instagram page I have been running a series on past large displays for Adepticon – big monsters of miniature I have been doing over the years.  They decorate my house well, but it feels good to dust them off and get them out there in the world again.  Plus it is a good opportunity to go over points I never shared, and revisit the past.  When making something so big under time pressure, it leaves a lasting imprint on a person. Can still hear the Alestorm and taste the Kraken rum late into a cold March night, plugging away on this beast.  I want to share that with you, the love and experience of building something at the edge of one's abilities. So sit back and enjoy – crack open the Kraken and pour a little out for my man Coleridge.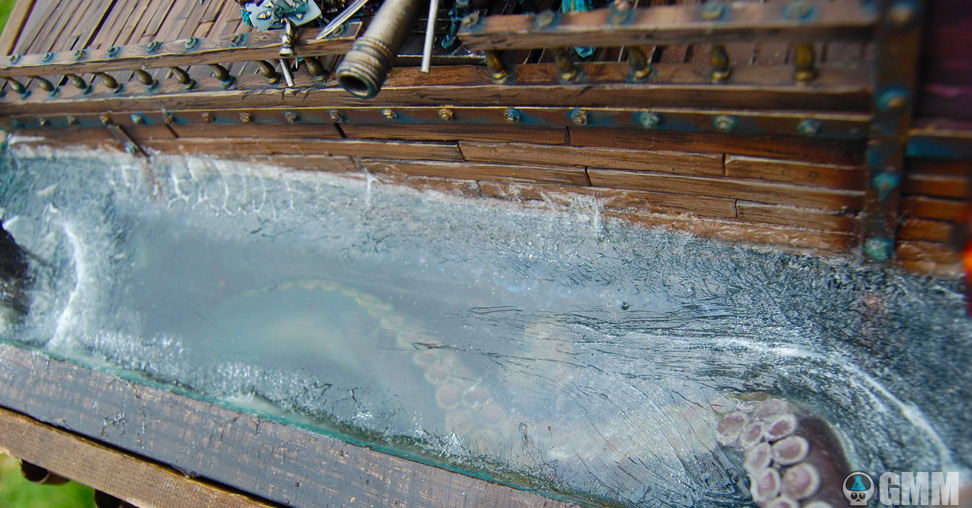 Three gallons of clear resin were used to make the water. Normally, one would pour about an inch at a time and let it cure. Turns out this resin is not only really nasty stuff but it requires 70 degrees to kick off and cure.  With two weeks until Adepticon, I had only one option – mix all three gallons and hope the sheer heat from the volume would kick itself off in freezing temps and also not shatter.  I poured, I left, it worked!  And not a bit of shrinkage or cracking.  I was quite lucky.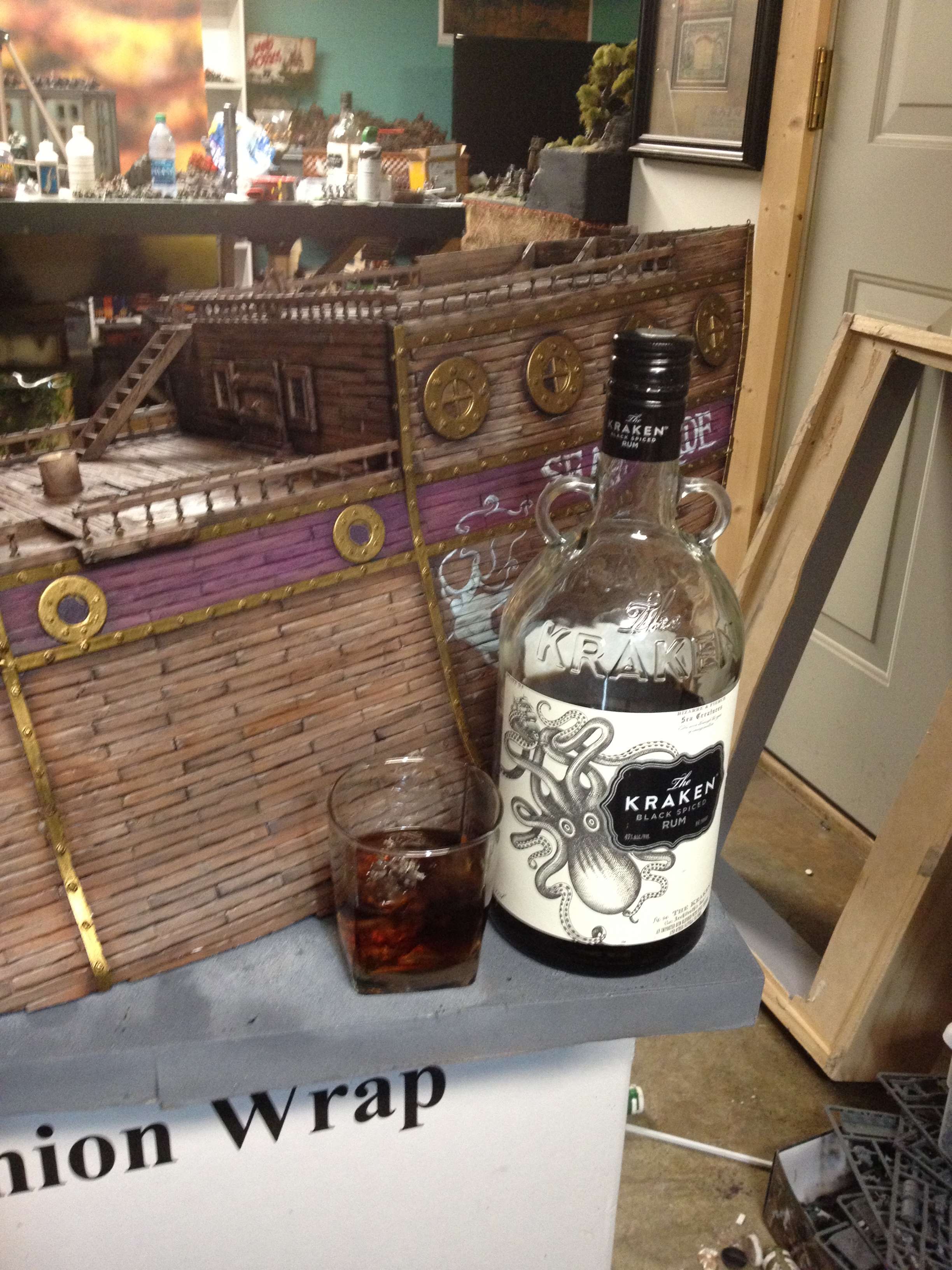 Painting the boat, and having fun doing it!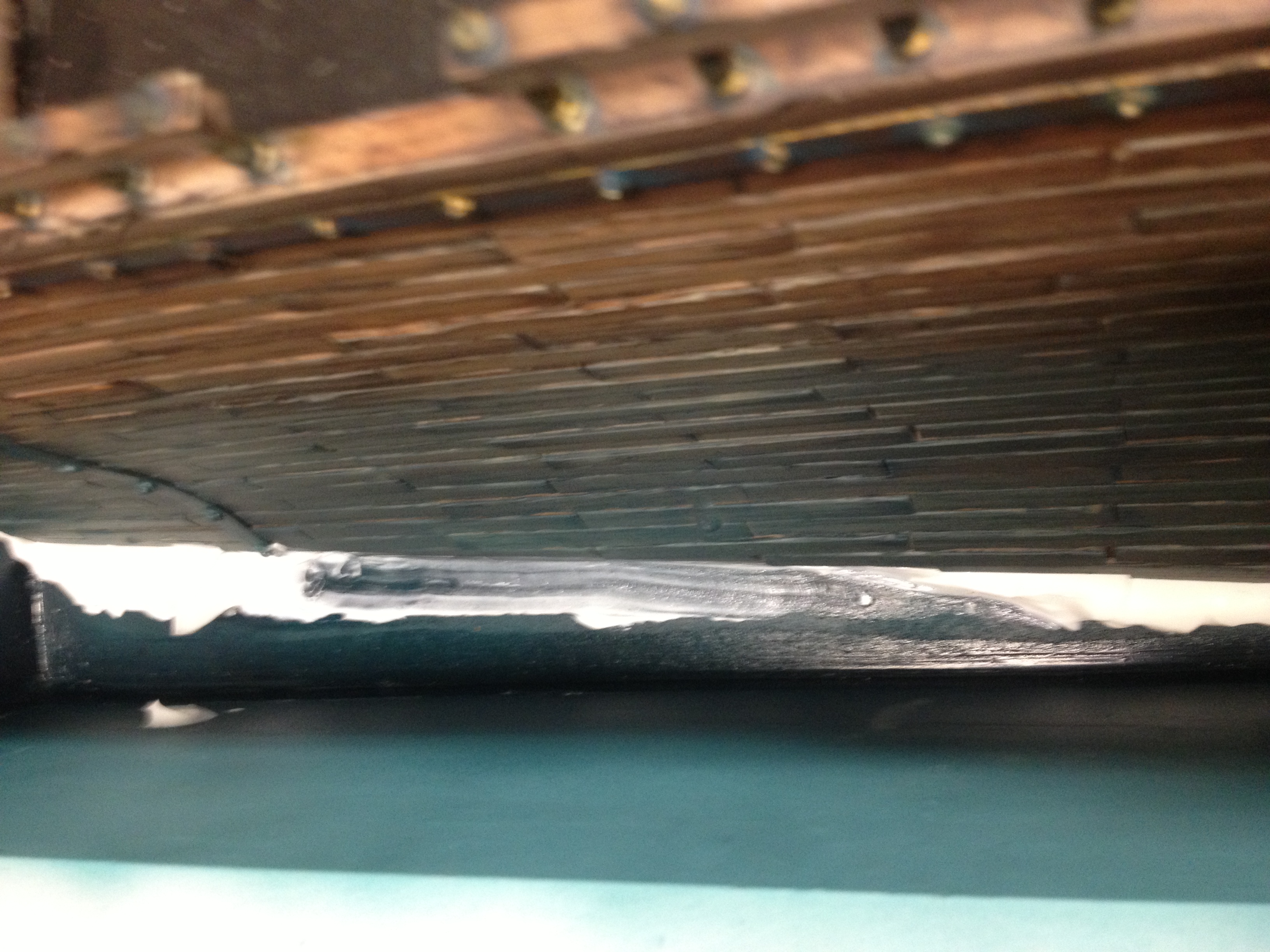 Clear caulking along the bottom where the boat meets box.  This resin is water thin, and had to be completely sealed.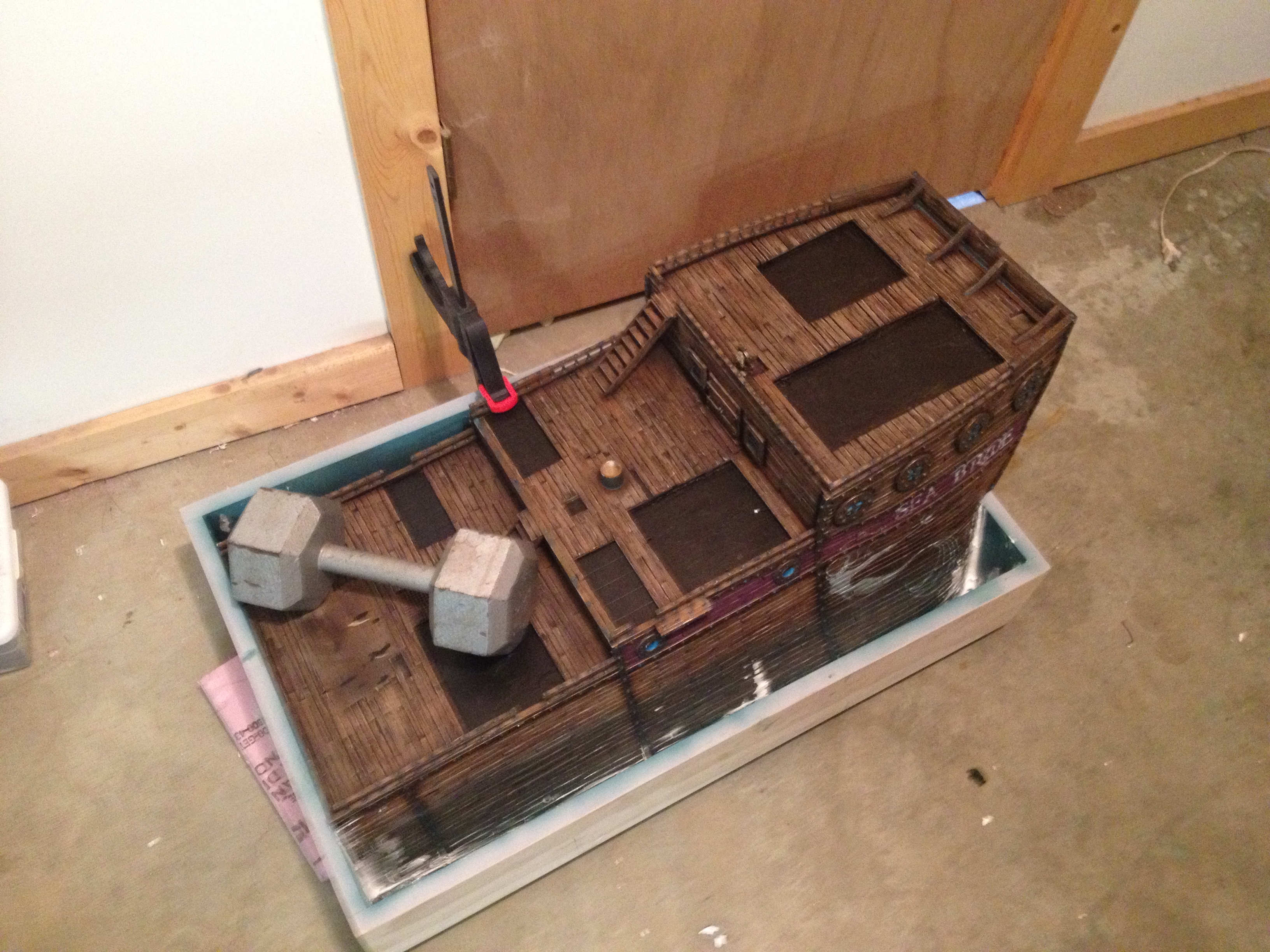 Weighting down the boat for a good bond and seal.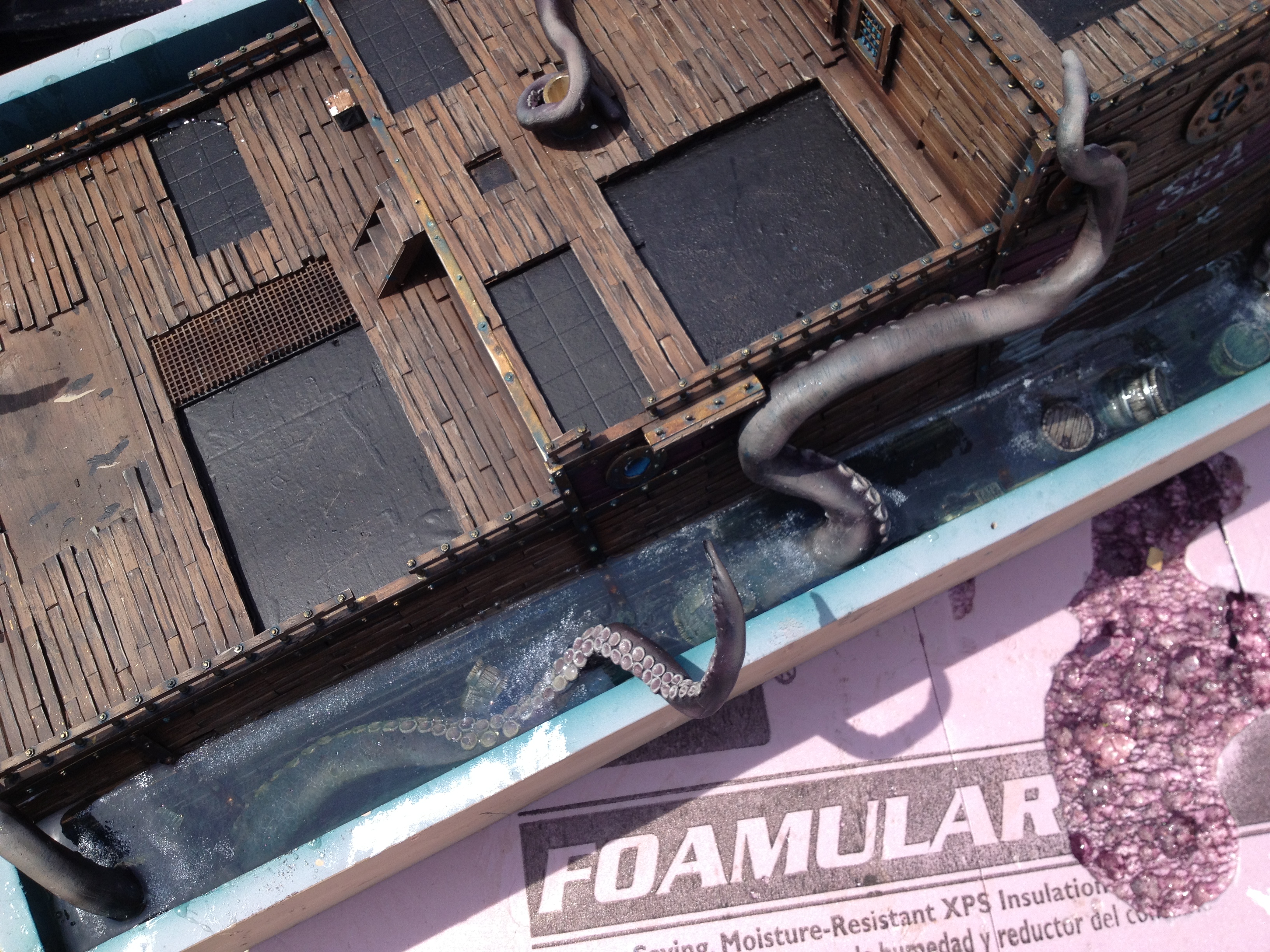 Resin poured!  You can see where a pinhole somewhere in the caulking allowed some resin to dribble out and eat away the foam.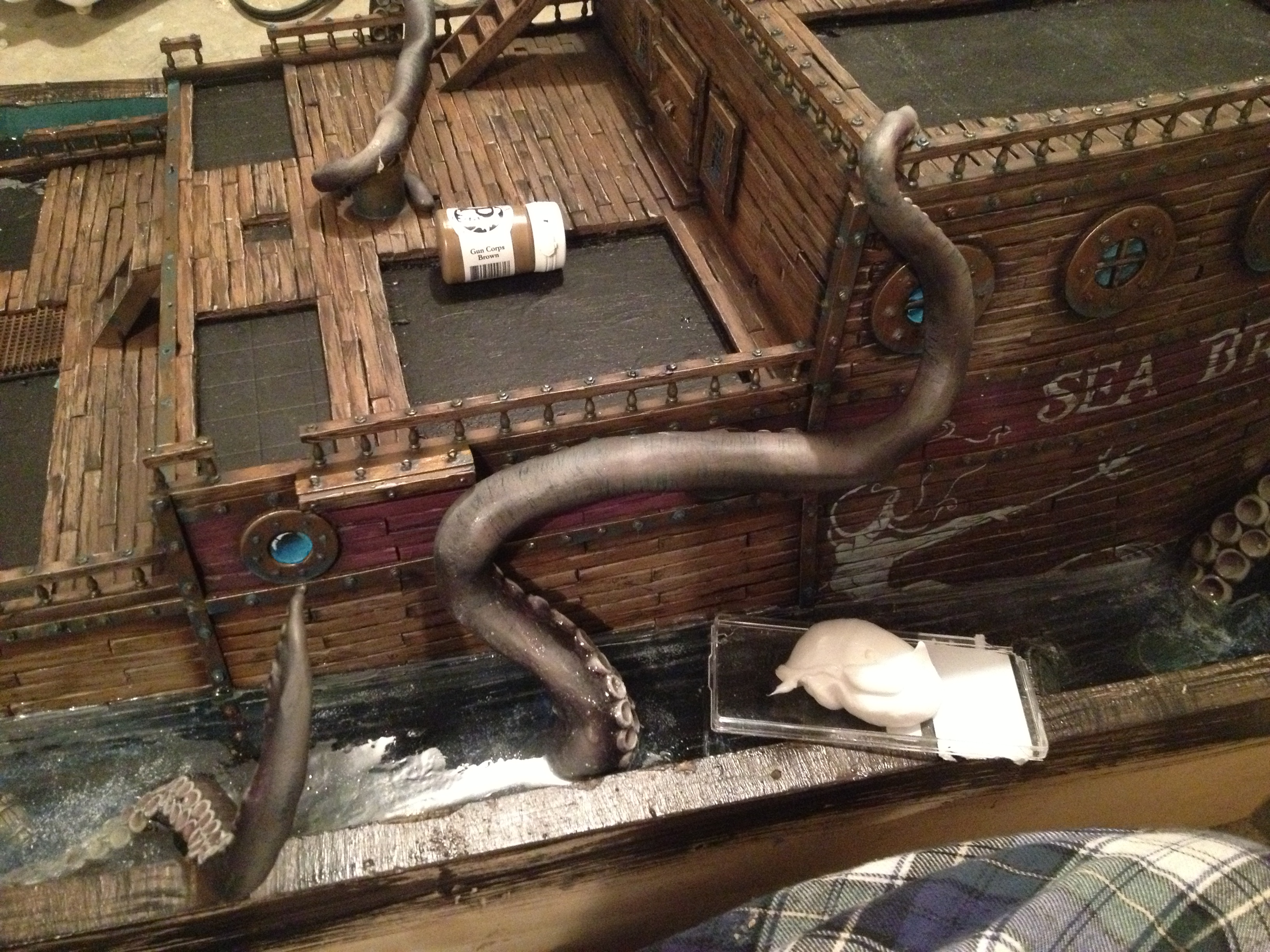 Several layers of water effects were added for waves.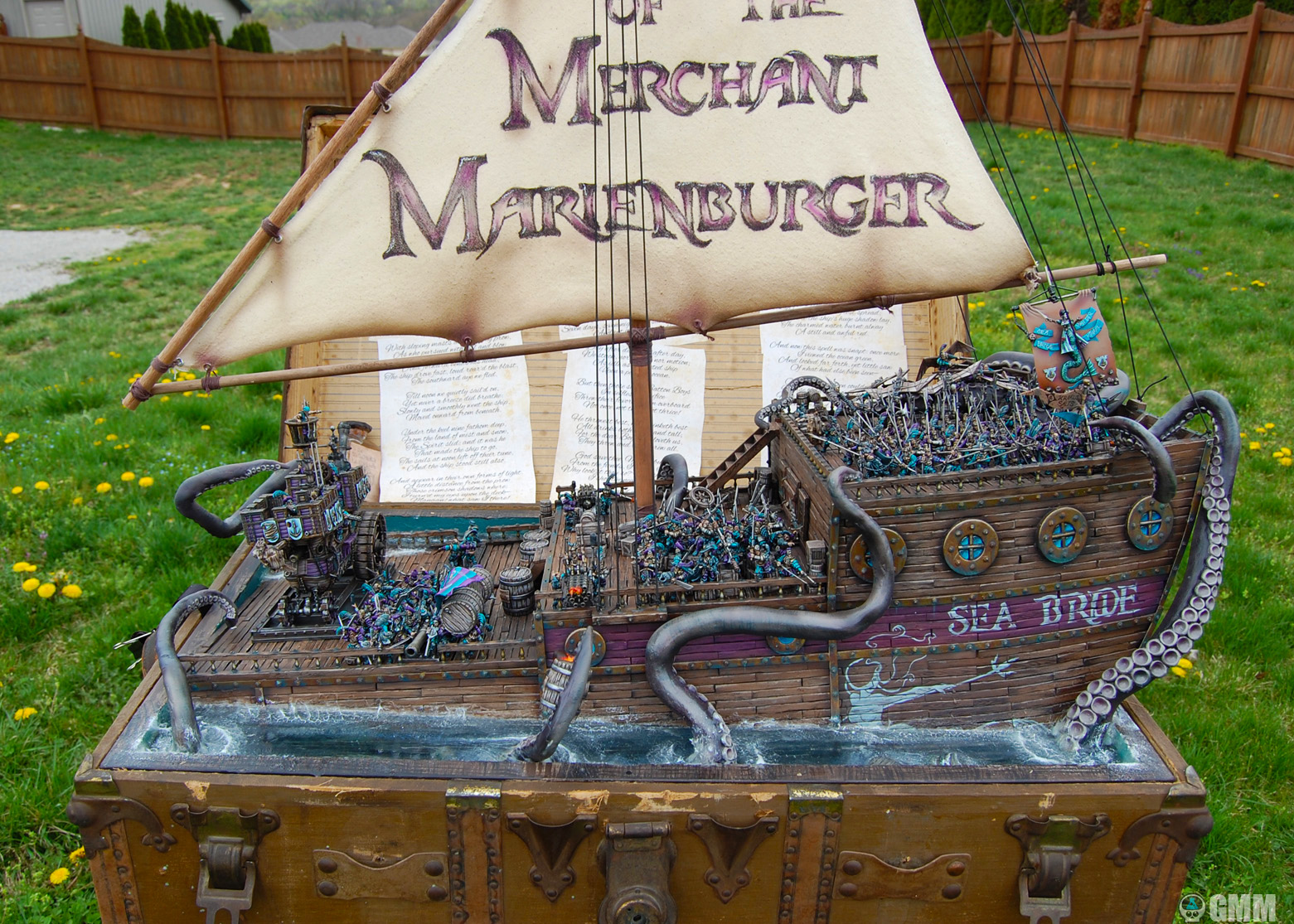 That's it for this one!  Next time it's the poem that started the idea for the display.
For more images and information on my services:
Thanks, and until next time!