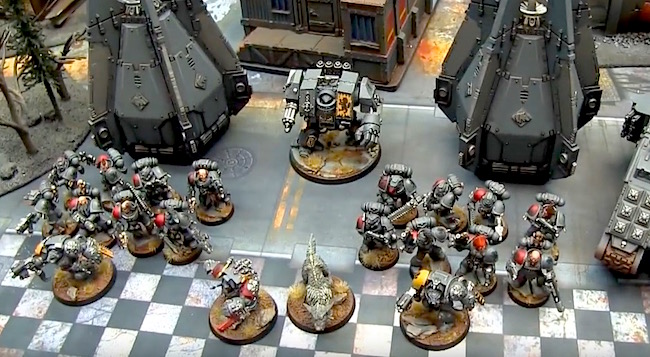 Ash from Guerrilla Miniature Games is back with a quick and dirty 1000 pt battle report just perfect for 40K newcomers!
David has just finished up his Getting Started box of Daemons of Nurgle, along with a Great Unclean One and is taking on my Space Wolves in this 1000pt Maelstrom game of Contact Lost!
Give it up for Ash – it's always great to see starter armies having fun on the tabletop.
~ Armchair Generals, you may begin…