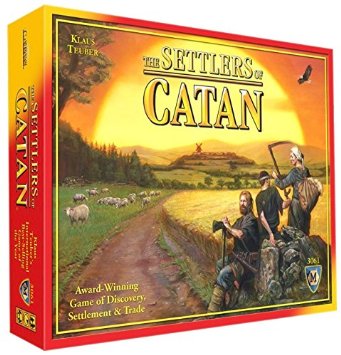 Every game has a creation story – Settlers of Catan started in a dental laboratory in Germany. Wait… what?!
Die Siedler von Catan was originally published in 1995 in Germany. As of last year over 22 million copies – in 30 languages – have been sold. It is one of the world's most popular boardgames. Game designer Richard Dansky sums the game up nicely:
"For all of its elemental simplicity, The Settlers of Catan has breathtaking depth and breadth of experience. It's a resource-management game, defined by position and strategizing. It's a social game, defined by horsetrading of resource cards and 'Siccing the Fritz' (as my friends call the robber) with bloodthirsty bonhomie. It's a game of chance, ruled by dice rolls and card draws. It's a hardcore game and a light social pastime and everything in between, a laboratory where I can test a hundred different play styles and a genuine reason to invite friends over."
The game was created by Klaus Teuber and play tested by his family…
And while you're playing why not have some themed snacks handy?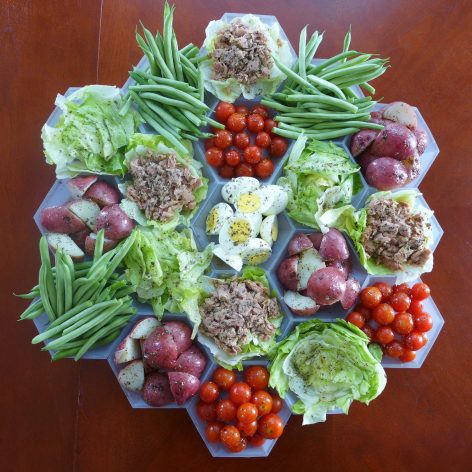 Chris-Rachael Oseland created a cook book made up of Catan themed recipes that are served on a hexagonal board like the game, and contain ingredients that reflect the colors of the tiles. They include "Settlers of the Nacho Bar" with all of the chips and toppings you desire, and a "Thanksgiving Dinner Board" with mashed potatoes, stuffing, and green beans. It also has recipes for more complete meals that are inspired by aspects of the game.
Wood for Sheep: The Unauthorized Settlers Cookbook is available on Amazon.
What's is your winning Catan strategy?