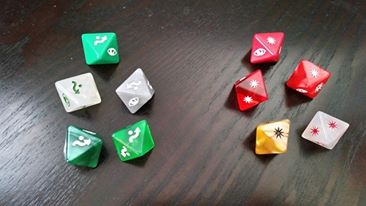 In the thick of Regionals season, we examine what's working out there. Dallas Parker's loot pile grows. Captain Planet explained!
It's our second Regionals recap show. Patterns have been established, and the meta has settled, but savvy surprises always emerge. Mynock Squadron's own Dallas Parker commandingly conquered Fresno's Regional with the Crackshot Swarm that Dee dubbed last episode as "the squad to beat".
And Ryan makes a BOLD proclamation about how the San Diego Regional will shake down. (It took place the weekend before this episode went live.)
Hosts:
Ryan Farmer
Dee Yun
Dallas Parker
Episode Archives
Mynock Squadron Facebook group
Direman webcomics
Fly Better! And hit us with your comments below.