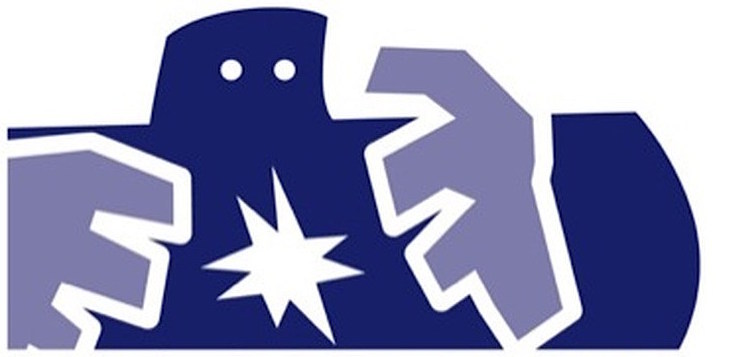 Paizo just wrapped up their convention and had a lot of new RPG goodies to show off.  Lets' get started:

First of all, Paizo if going Sci-Fi with Starfinder.  Read all about it here.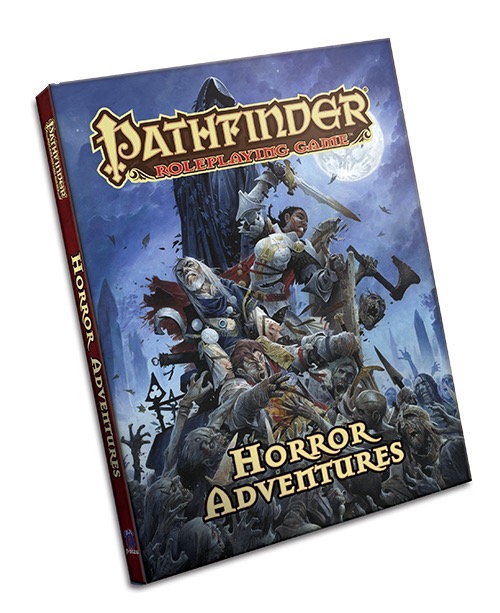 Out in July 2016
There are things that dwell in the dark places of the world, deep beneath the ground, in long-abandoned crypts, or in musty attics; terrible things that can destroy your body and shatter your mind. Few sane individuals would ever think to seek out such nightmares, but those that are drawn into the darkness often find it infecting them, corrupting them in ways both subtle and gross. Some think that those who die facing off against such horrors are the lucky ones, for the survivors are forever scarred by their experiences. Horror Adventures gives you everything you need to bring these nightmares to your game.
This terrifying 256-page hardcover book will take your game into the darkest reaches, where the dead hunger for the living, alien gods brood in dreams, and madness and death lurk around every corner. There are rules for players and GMs alike, giving heroes a fighting chance against the darkness that threatens to swallow them whole. Characters can take far more than a few hit points of damage, when their very sanity is called into question from witnessing horrors too terrible to comprehend. To face such nightmares, the heroes can take new feats, utilize powerful spells, and even acquire holy relics to aid them. They will need every edge they can get if they plan to survive the secrets of this book.
Horror Adventures includes:
Corruptions that can turn your character into a monster, from a blood-drinking vampire to a savage werewolf. The only cost is your very soul!
Character options to help heroes face the forces of darkness, including horror-themed archetypes, feats, spells, and more!
Rules for sanity and madness, giving you all the tools you need to drive your characters to the brink and beyond.
Tips and tools for running a scary game, along with expanded rules for curses, diseases, haunts, and fleshwarping to bring your nightmares to life.
New templates to turn your monsters into truly terrifying foes, from creatures made from living wax to the stalker that cannot be stopped!

image via Morrus
Pathfinder Villain Codex
"Later this year"
Full of villainous gangs, demon knights, merry outlaws, sinister cults, new rules for each organization, and tips for using these foes in your own game later this year!
Morrus adds: "The book will contain 20 villainous gangs, including the Brutal Slavers, Corrupt Guards, Demon Knights, Merry Outlaws, Sinister Cults, and more. It has new rules for each group – feats, spells, and magic items – and tips for incorporating them into your game, including encounter suggestions."

Pathfinder RPG Encounter Codex
Spring 2017
Will contain encounters from levels 1-20, with more details to come.

Out in September 2016
Return to a classic Adventure Path with Curse of the Crimson Throne, one of Paizo's most popular campaigns! The city of Korvosa is in chaos, and her new queen may well be the source—can a ragtag group of heroes stand before the might of one of Golarion's most nefarious villains? This immense book has everything you need to run an entire full-length campaign covering months and months of play!
The Curse of the Crimson Throne Hardcover includes:
Updates to the classic Curse of the Crimson Throne Adventure Path to the Pathfinder RPG rules for the first time!
Explore expanded adventures, including a brand new mission written by Paizo's Creative Director, James Jacobs, that sends the heroes into a perilous dungeon run by the queen's infamous Gray Maidens!
Features dozens of evocative new illustrations of classic characters!
New and updated rules for monsters, magic items, and character options

Begins August 2016
In a distant land polluted by an alien menace from beyond the stars, a great cancer grows within the earth. As its tendrils reach out through the dreams of those who learn and study its existence, a sinister cult grows more active in preparing the way for a devastation that will destroy more than the minds of would-be heroes. Can the adventures reclaim lost memories in time to stop the advance of a cataclysmic contagion that could threaten all of Golarion? Can they resist the mind-shattering truths revealed by the Yellow Sign, and the monstrous force it symbolizes? The Strange Aeons Adventure Path pits the heroes against the cosmic horrors of the Cthulhu Mythos, with new monsters, mind-shattering terrors, and explorations far beyond the known lands of Golarion.
~That's a lot to take in.  Look for tons of this stuff to get shown off at GENCON.