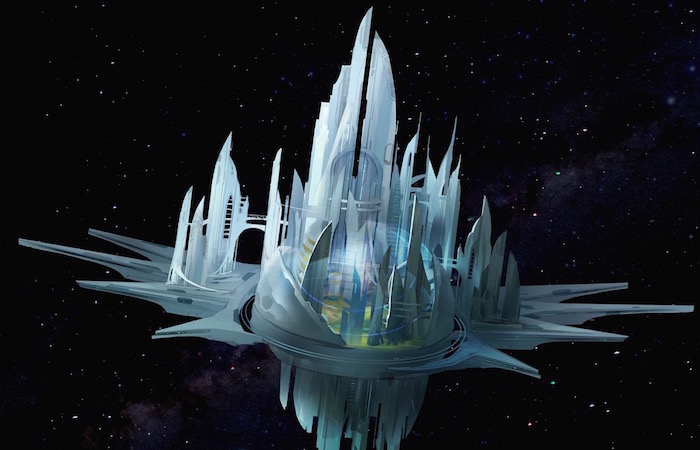 Paizo is headed for the stars with an all new Sci-fi RPG arriving in August! Here's the details:

Just announced yesterday at Paizocon 2016:
Next August, Paizo will be releasing the Starfinder Roleplaying Game—a new science fantasy RPG based on the Pathfinder universe and rules, but complete and standalone. It'll be backward compatible, so you can still use all those Pathfinder RPG bestiaries, but will feature all sorts of new classes, races, equipment, and other elements uniquely suited to our far-future setting. You want to play a lashunta technomancer using magic to hack the defense grid, or an android assassin with a laser rifle, or a ysoki ratfolk mechanic clambering around the guts of a spaceship as you blast your way through the enemy blockade? This is the place for it. There will also be new races you've never seen before, new worlds beyond Golarion's system that we've never visited, new twists on magic and the rules system itself—and, of course, ton and tons of cool science fantasy gear, from starships and computers to infinitely sharp zero-edge swords and rune-augmented plasma cannons.
The Starfinder RPG Core Rulebook will be releasing at Gen Con 2017, but that's not all—we're also going to be starting a monthly Starfinder Adventure Path in addition to our ongoing Pathfinder Adventure Paths. The Starfinder AP volumes will include both adventures and cool new rules and setting information to help expand your Starfinder game. Plus monsters. Lots of monsters.
So how does all this science fantasy goodness fit into the Pathfinder setting? Simple: Starfinder is set in Golarion's solar system, but far in a possible future—one in which the gods have mysteriously spirited Golarion away to an unknown location, and refuse to answer questions about it. In its place, the cultures of that world have evolved and spread throughout the solar system, especially to a vast space platform called Absalom Station. Gifted access to a hyperspace dimension by an ascended AI deity, the residents of the system suddenly find themselves with the ability to travel faster than light, and the race is on to explore and colonize potentially millions of worlds. But there are horrors out there in the darkness…
As the Creative Director of Starfinder, I can't wait to show you everything we've been building. Joining me as key players on Team Starfinder are longtime Paizo developers Rob McCreary and Owen KC Stephens, as well as Creative Design Director Sarah Robinson on the art side, but all the designers, developers, art staff, and editors are working on different parts of the project—it's an all-hands-on-deck affair. And it's not just us, either—as Starfinder will be released under the OGL, we're looking forward to robust third-party support of the game.
Here are some images from the upcoming system: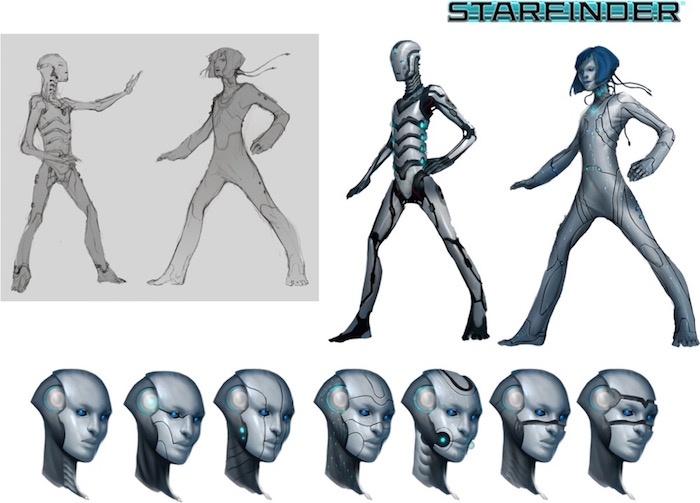 Now check out the new system teaser site and get ready for  it's debut at GENCON!
~More on Starfinder soon.