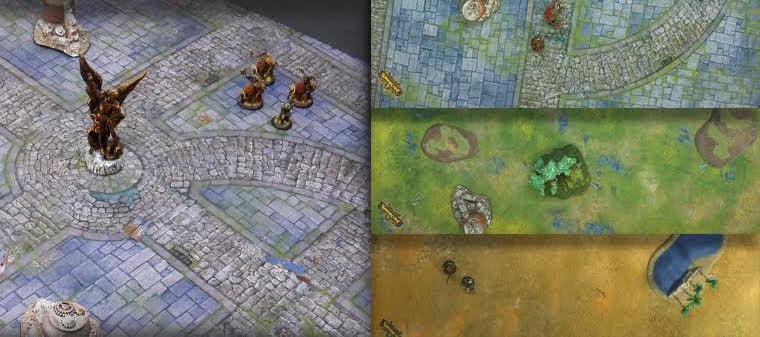 F.A.T. Mats are Coming to Warmachine! Get in here for some exclusive pics. You're gonna like em!
Privateer Press, in partnership with Frontline Gaming and TABLEWAR™, is pleased to announce a new line of WARMACHINE and HORDES themed neoprene-backed tabletop gaming mats for Frontline Gaming and TABLEWAR's F.A.T. Mat line.
"Since their introduction, F.A.T. Mats have set the standard for miniatures table mats thanks to their top-end visuals and quality construction," said Privateer Press Executive Director William Shick. "As an avid miniatures game player, I am thrilled that we have the opportunity to partner with Frontline Gaming and TABLEWAR to bring the world of the Iron Kingdoms to players' tabletops like never before."
According to TABLEWAR CFO Todd Kinkade, "The opportunity to expand our F.A.T. Mat product line with custom products for Privateer Press is an exciting way to bring another level of detail to the gamers and immerse their games in the atmosphere of the WARMACHINE and HORDES world. We believe the gamers are going to love how this enhances their gaming experience."
The WARMACHINE & HORDES F.A.T. Mat line will feature four different designs, each created by the Privateer Press studio in cooperation with Frontline Gaming and TABLEWAR to perfectly capture the various exotic locales of the Iron Kingdoms, the setting for the WARMACHINE and HORDES tabletop miniatures games. The first three of these mats—depicting the Caspian Plains, Iron Kingdoms City Streets, and Bloodstone Desert—will release at Privateer Press' Lock & Load GameFest and Outposts June 10, 2016. The fourth mat, the winter-themed Burning Frost Tundra, will go on sale shortly after. Each WARMACHINE & HORDES F.A.T. Mat measures 48˝x48˝, includes a zippered carrying bag, and has an MSRP of $75.00.
And here's some images of the three initial mats: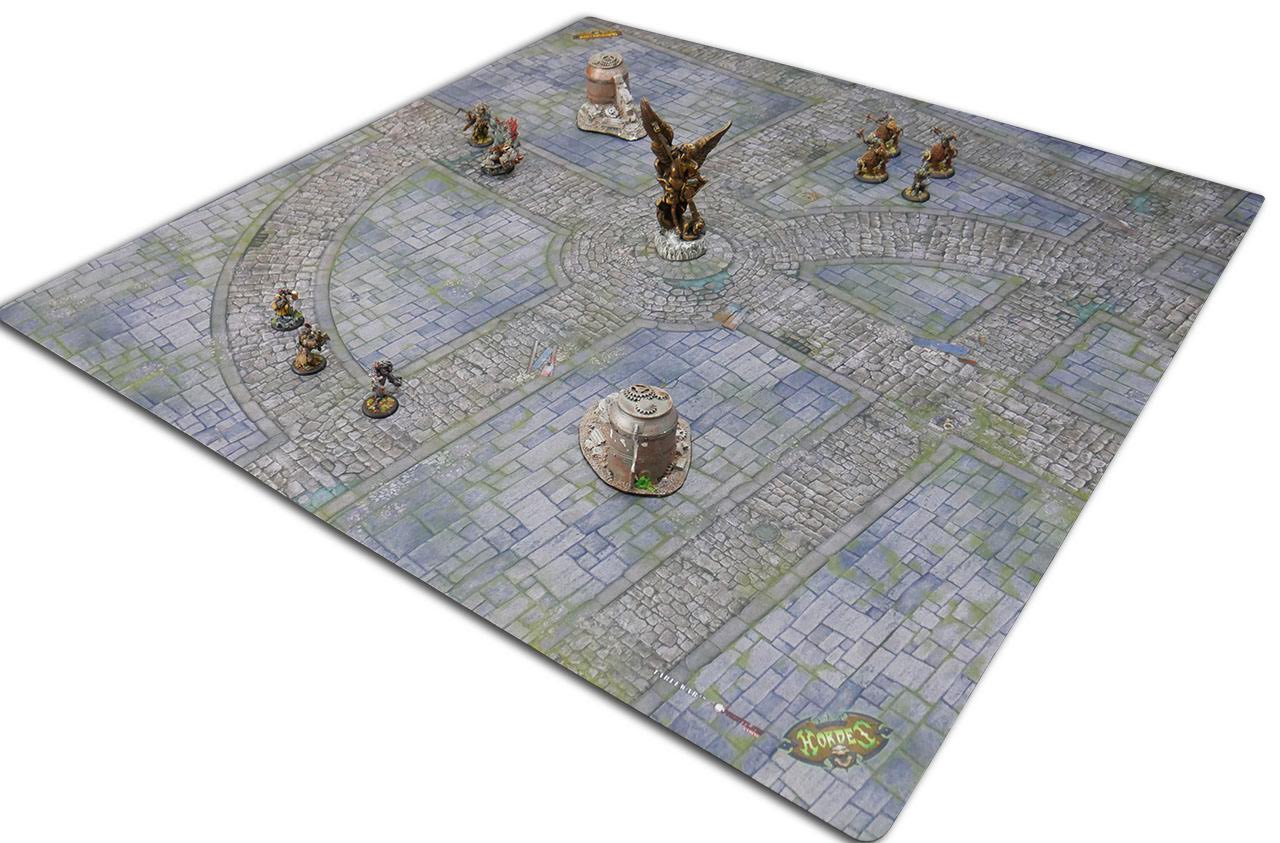 Iron Kingdoms City Streets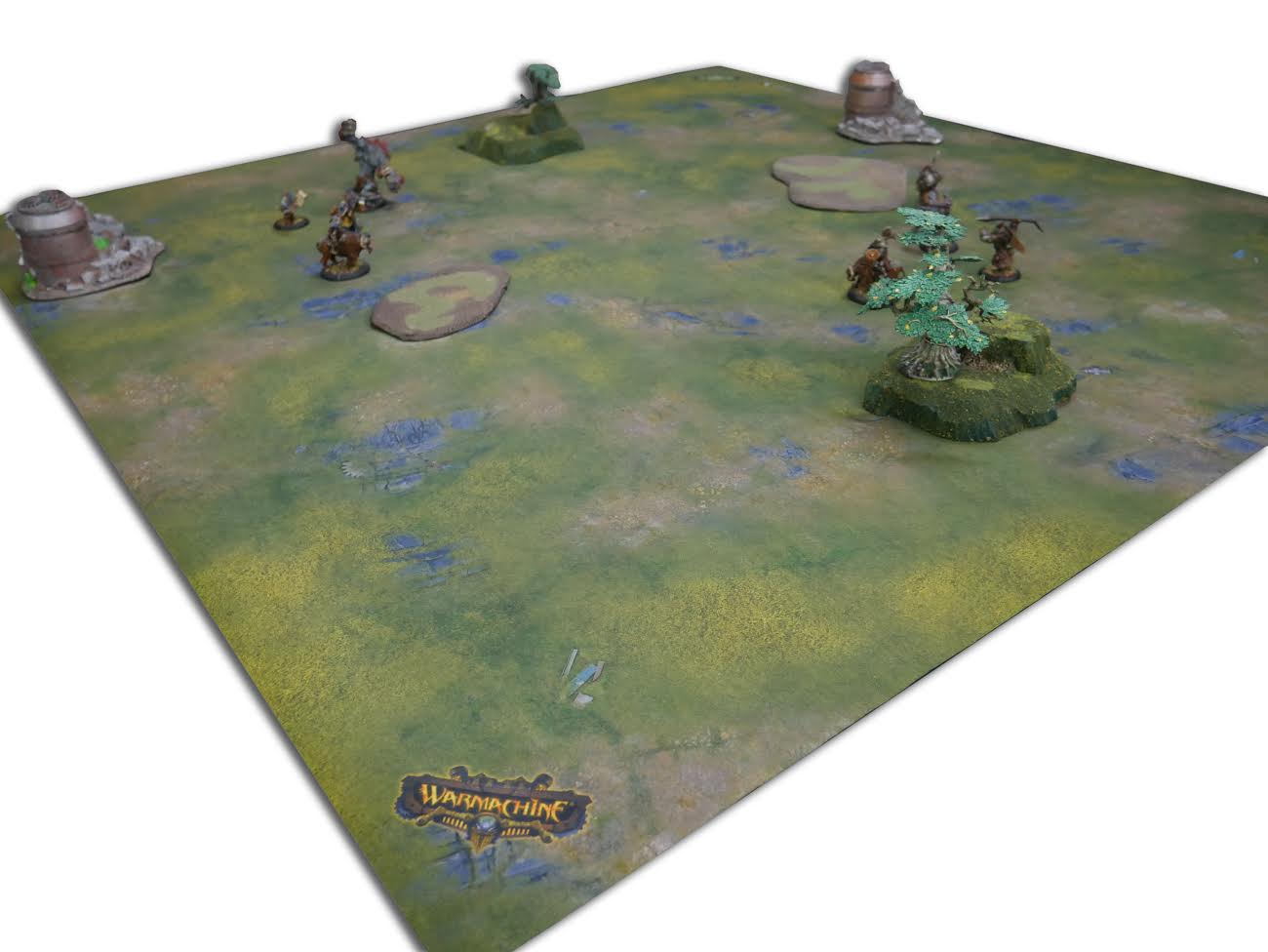 Caspian Plains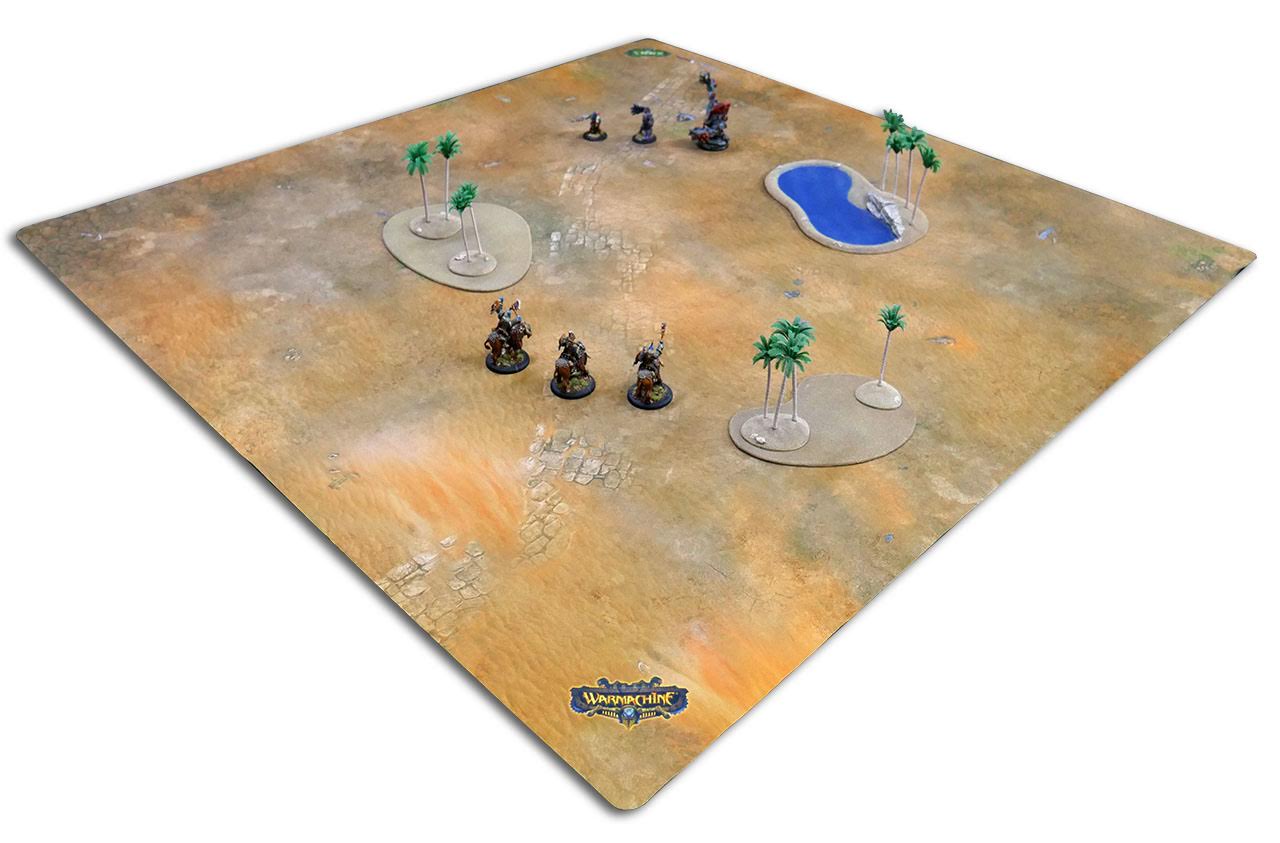 Bloodstone Desert
~These are going to be real winners.  BoLS has quite a collection of F.A.T. Mats and loves the color and visual quality they bring to our games.