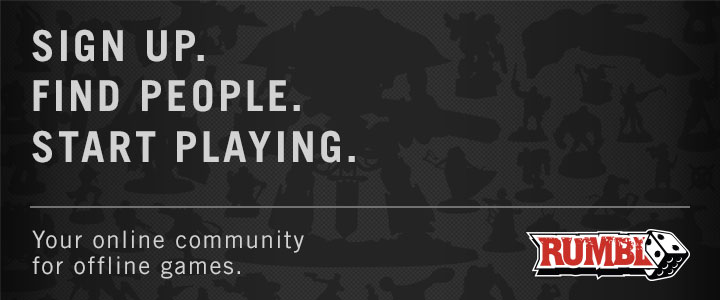 Are You Ready to RUMBL? RUMBL helps you find new opponents in your area to play miniature games with.
What is RUMBL
Simply put, RUMBL helps you find new opponents in your area to play miniature games with. By using your geolocation, this app allows you to locate other players nearby, and potentially challenge them to a game. After you've selected a suitable opponent, you can issue a challenge. Once they accept, you will be able to chat securely with them and establish a place and time to meet to play.
After you have finished your game, you can submit your results and easily keep your personal gaming record up-to-date. RUMBL uses these records to create regional, and global leaderboards. You can focus on being the best player in the neighborhood, or you fight to be the best in the world!
Why You Should Sign Up
Signing up doesn't only help you find new opponents, but it also helps new players in your area find you! Even if you have a thriving community, by signing up you can user our leaderboards and see who among you is truly the best general. In addition, the RUMBL team is already using your suggestions and working on new features. Some of these features include event tracking, so you wont miss another tournament, and locating game stores or clubs, so you'll always be able to find a place to play.
Are you ready to RUMBL? Sign up now!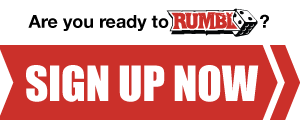 Partners
We have already established partnerships with a variety of game publishers, including Warlord Games, Mantic, and Dream Pod 9, with many more in the works. This is the OFFICIAL place for you to find opponents for their games, plus a whole ton more. We currently have support for 20 games currently and are always adding more.
RUMBL Beta Program
RUMBL is currently in the early stages of it's beta, and we need your feedback! While there are a couple minor niggles still to work out, the core functionality of the app seems to be working great. If you have any feedback for the team, please let us know on our Facebook page: https://www.facebook.com/wannarumbl/. We are a small team and doing the best we can to make a solid product to share with the community, so please share your feedback so we can continue to improve the product.