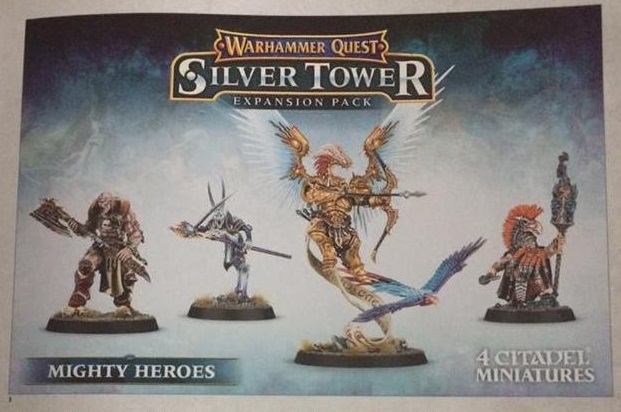 Take a look the upcoming expansion pack hero rules and some new villains to expand your game:
via captain citadel 5-20-2016
First the 4 new models from the expansion pack:
Now take a look at a sample of the new exotic Tzeentch villains to spice up your games:
Warhammer Quest is already ramping up to include dozens of new heroes from every faction in Age of Sigmar.  More on that soon.
Go look, there's more pics
~This is only the beginning for Silver Tower.  More coming soon.