Tabletop Crowdfunding Round-Up 5-21-2016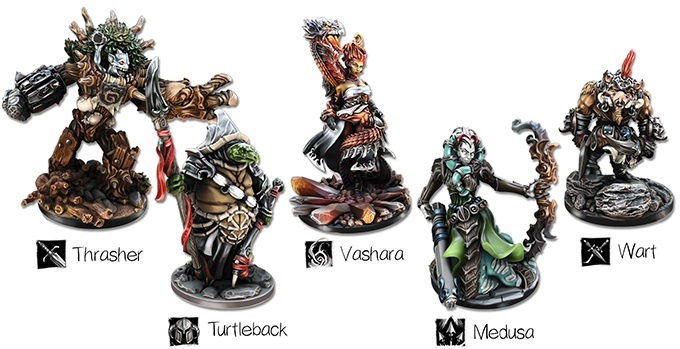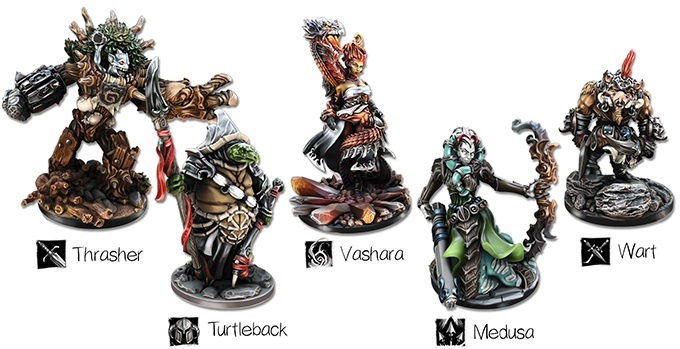 Come check out these eight Kickstarter campaigns competing for your money.
Another week, another round of interesting tabletop Kickstarters to highlight. This week is skewed pretty heavily towards board games, though many of them come with some awesome miniatures to add to your collection.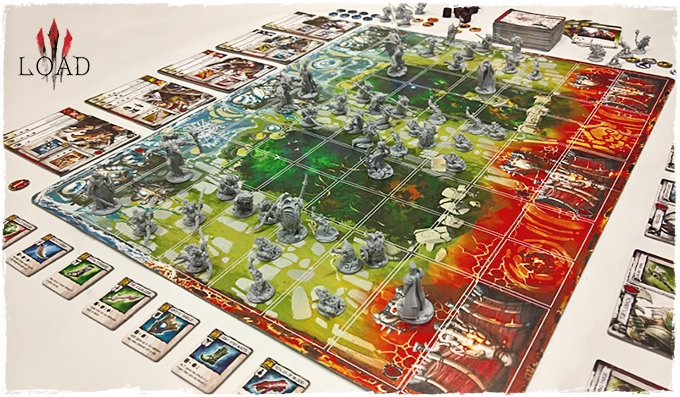 The Kickstarter for LOAD just launched on Thursday and has already snowballed well past its initial funding goal. LOAD is the latest game attempting to bring the MOBA experience to your tabletop, and features some fantastic miniatures that many Dota fans might find familiar. Supporting 2-6 players, each game of LOAD tasks two teams with pushing three lanes simultaneously to reach the enemy base and destroy their key objectives. Over the course of the game you'll level up your hero and acquire items and artifacts to enhance your abilities, much like in the popular video game genre that inspired it. There is only one pledge level of LOAD that includes the game and all unlocked stretch goals for $99.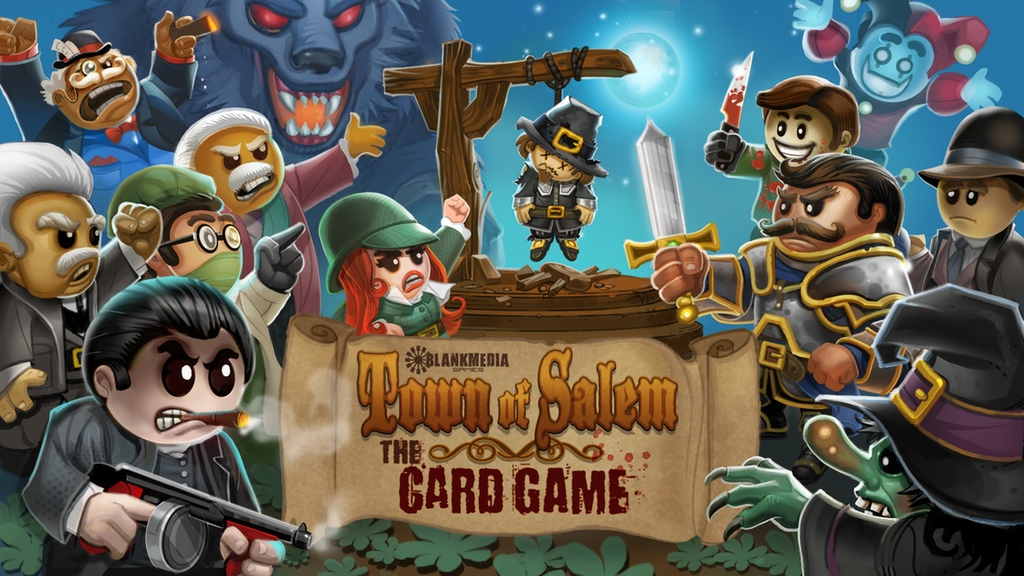 Town of Salem is the latest video game looking to make its way to your gaming table. In this card game for up to 36 players (yes, you read that right), each person is secretly assigned a role card at the start of the game and must accomplish their objectives without raising the suspicion of the other players. Evil roles are out to murder players, while the good roles must deduce who the evil roles are and send them to the gallows or otherwise hinder their progress. A basic copy of the game will cost you $20, while the $35 pledge gives you a NSFW pack with some slightly more raunchy extra cards. Each pledge also includes digital goodies for the online game.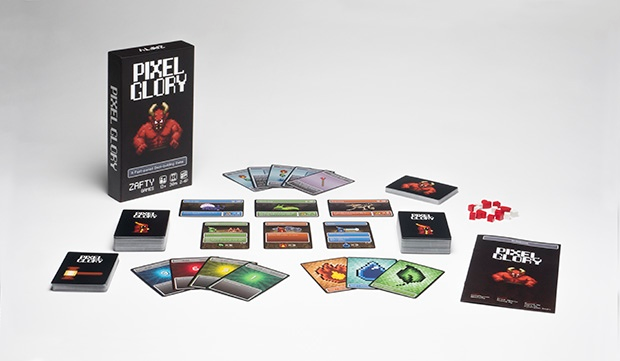 Zafty Games has returned to Kickstarter for another expansion to their card game Pixel Glory. This deck-building game for 2-4 players places everyone in the shoes of selfish wizards out for loot and glory. The game starts with an auction where players draft their deck of spells before everyone heads into the dungeon to slay monsters, with all the fame and glory going to whoever lands the last blow. Existing owners of Pixel Glory can grab this expansion for a mere $7, while newcomers can get the base game and both expansions for $30.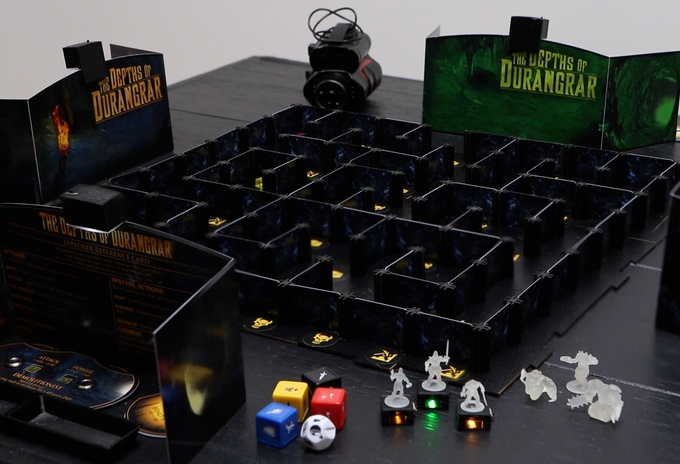 I have no idea how good The Depths of Durangrar will turn out, but it certainly gets points for being unique. This dungeon crawler for up to 4 players attempts to recreate the dungeon atmosphere by being played in the dark. Three players take on the roles of adventurers trying to navigate an underground labyrinth using only the LED lights on their miniatures, while a monster player has access to a set of night vision goggles. The monster is also the player that initially builds the maze and places the treasure the intrepid dungeon crawlers must find and escape with. The base game will set you back $80 in this Kickstarter, with a $110 pledge that also includes a future expansion pack.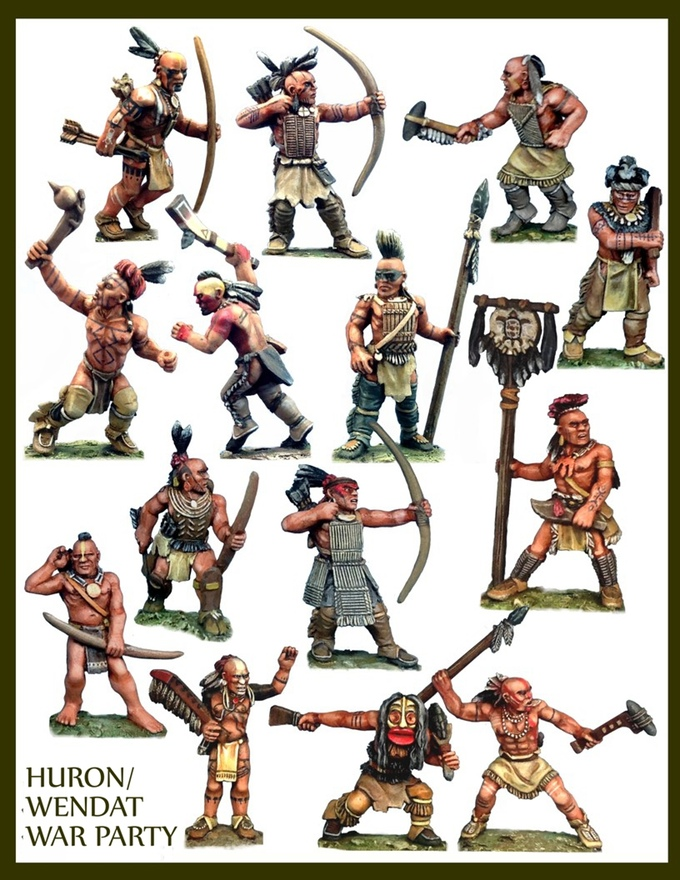 Let's take a short break from board games and check out some miniatures. Crucible Crush is currently on Kickstarter trying to fund the production of Flint and Feather, a 28mm skirmish game where Native American tribes war with one another before the arrival of the Europeans. The game is built around a card system, with six attack and six defense cards representing various moves that counter each other or bestow bonuses based on how your warrior is equipped. Even if you have no interest in the game itself, the miniatures would still make a nice addition to your army in another system. For $65 CAD/$52 USD you can get the rules, while $110 CAD/$88 USD also includes a starter pack of 14 metal miniatures. If all you want are miniatures then you can get 14 Iroquois and 14 Huron warriors for $130 CAD/$104 USD.
Subscribe to our newsletter!
Get Tabletop, RPG & Pop Culture news delivered directly to your inbox.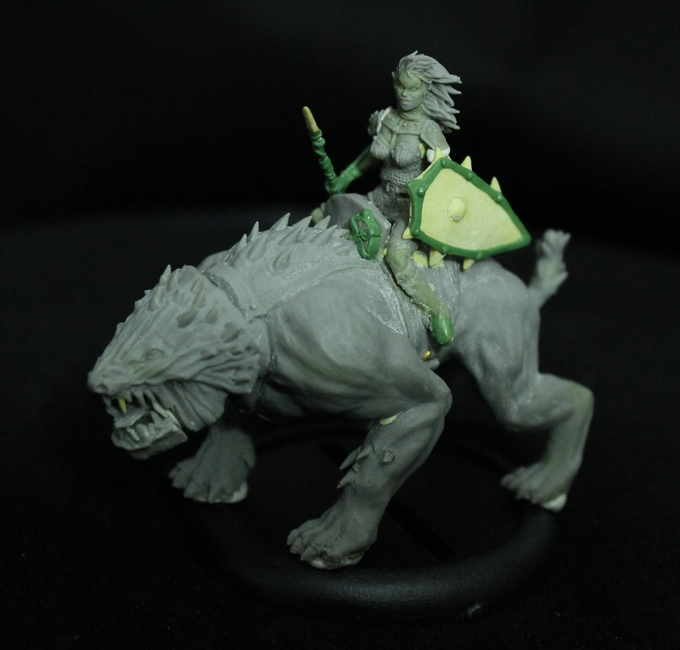 Olde World has been to Kickstarter in the past to help fund the beginnings of their Carpathia miniatures line, which they eventually wish to turn into a skirmish game. There are five models in total as part of this Kickstarter, with several additional miniatures as stretch goals and the ability to purchase some of their previous minis as add-ons. The three single figures are $10 each, while the two mounted models are $20 a piece. You can get all five of them in the $60 pledge level.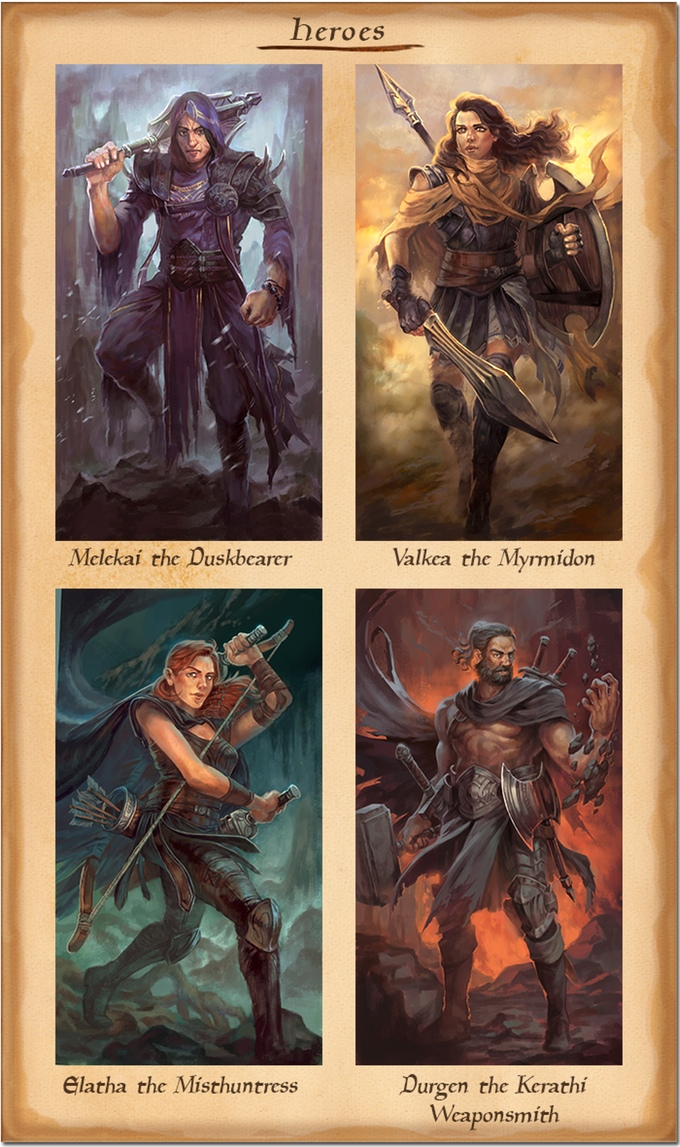 The card-driven cooperative fantasy adventure game Mistfall is back on Kickstarter with the standalone expansion Heart of the Mists. This expansion adds 4 new heroes and a host of new quests, locations, and enemies, and can be played without a copy of the original game. In fact, the rulebook included in Heart of the Mists also serves as an errata that fixes many of the common issues players brought up regarding the first Mistfall. You can pledge $44 to get the Heart of the Mists expansion, or $88 for both games. You may also want to check out the other pledges, which offer collectable miniatures of the 11 classes in the game.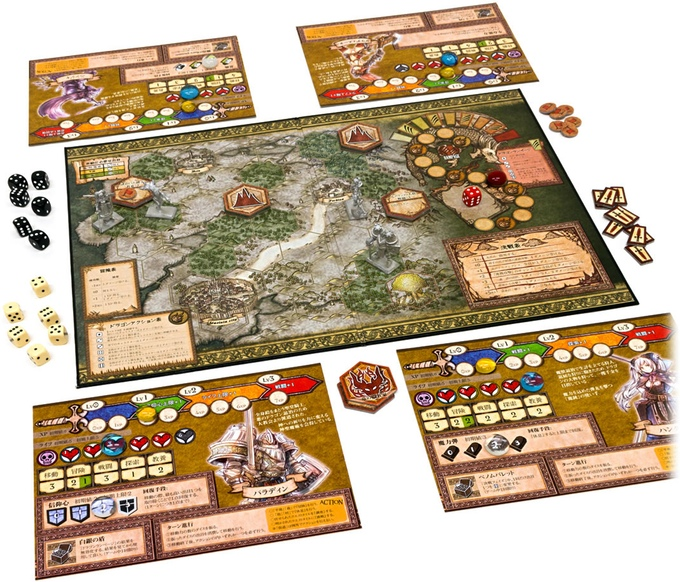 Finally we come to Dragon Hazard, a popular Japanese board game inspired by old-school console RPGs. The game is already out in Japan, but Area 34 now wishes to bring the game to the West with an English translation. This cooperative fantasy board game for up to 5 players promises to be fast and easy to learn, with a full game taking around 30 minutes to complete. You can acquire the base game for $50, while a pledge of $99 includes the six expansion heroes and all the tokens you'll ever need.
Have any of these Kickstarters grabbed your attention (and wallet)?