Total War: Warhammer – 360 Battle & Launches Tomorrow!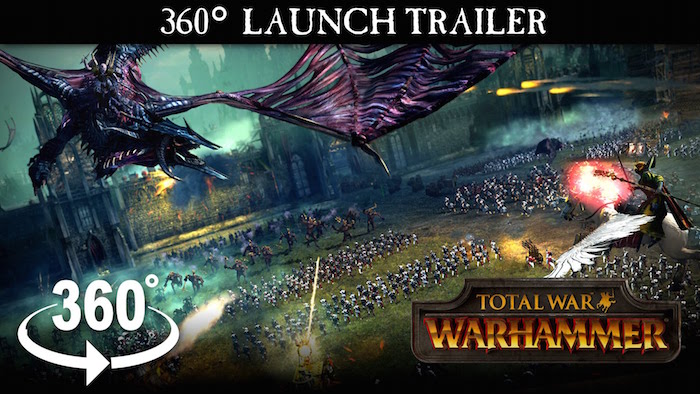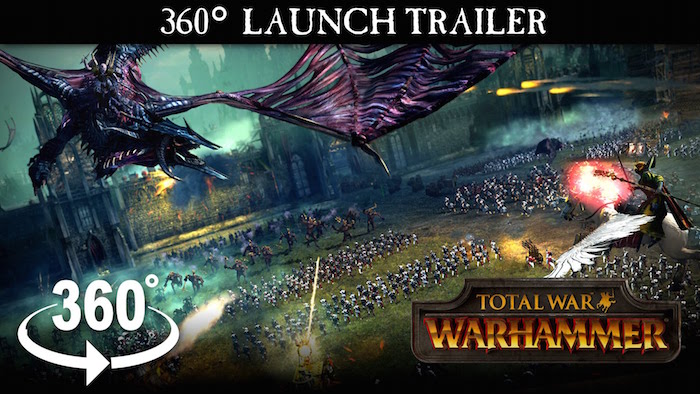 Get ready Warhammer Total War fans – the game is out TOMORROW! Here's a fancy new 360 battle video to get you ready.
Tomorrow, at 08:00 BST, gamers worldwide will start their own adventure. An epic quest of conquest through glorious battle, with the Old World as prize.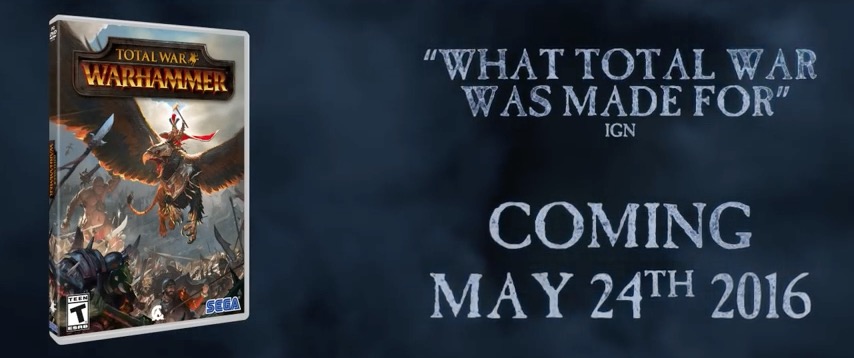 Experience the frontline clash of magic, monsters and legendary heroes in our stunning 360° interactive launch trailer.
1) Click and drag your view of the battlefield on desktop (Chrome, Opera, Firefox, or Internet Explorer).
2) Use the YouTube or Facebook app on your mobile as a virtual window, and pan your view around (note that this is currently the only way to experience the 360 functionality on your mobile).
3) Select VR view from the Youtube App and drop your phone into Google Cardboard.
Subscribe to our newsletter!
Get Tabletop, RPG & Pop Culture news delivered directly to your inbox.
Total War: WARHAMMER is essentially two games in one. You'll lead your chosen race on the Grand Campaign map, managing your empire in matters of diplomacy, economy and military strength. You'll command great heroes and customise them with a wealth of options pertaining to skills, spells and personal quests. You'll make friends and then stab them in the back to further your own diabolical or benevolent ends. You'll ultimately strike the balance between survival and conquest as you strive to expand your empire from the southern Badlands to the Northern Wastes.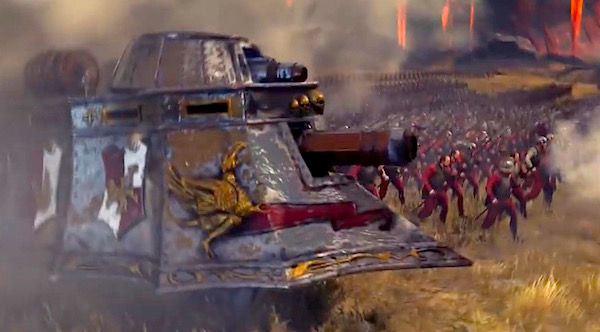 It's gotten an 8.6 out of 10 by IGN, who says:
"Total War: Warhammer is brimming with exciting ideas, interesting characters, and outright, skull-stompingly delightful units and faction mechanics.  It's just a damn good time."
~The Old World LIVES! Who's picking this one up?