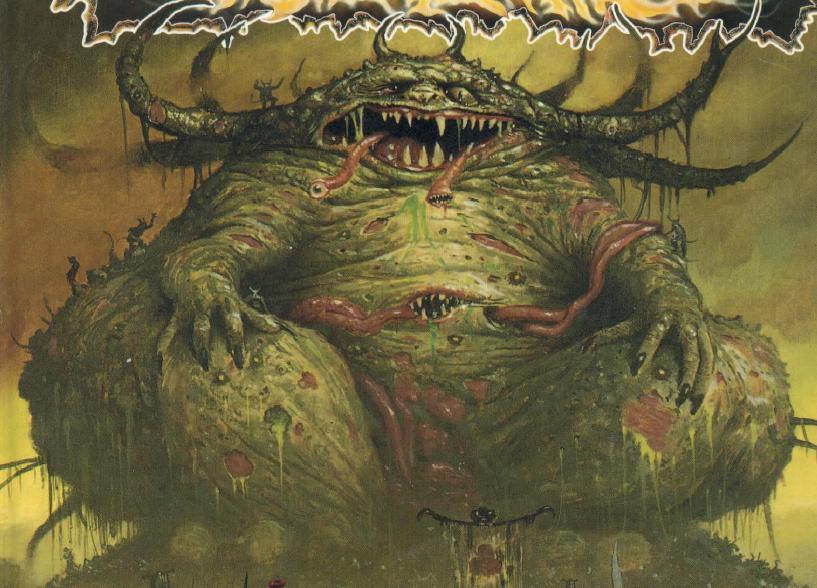 Come see the latest champion to enter the fray of the Silver Tower – Nurgle's Lord of Plagues!
Papa Nurgle isn't happy about his brother's shiny new tower – so he is sending the Lord of Plagues is coming to muck it up!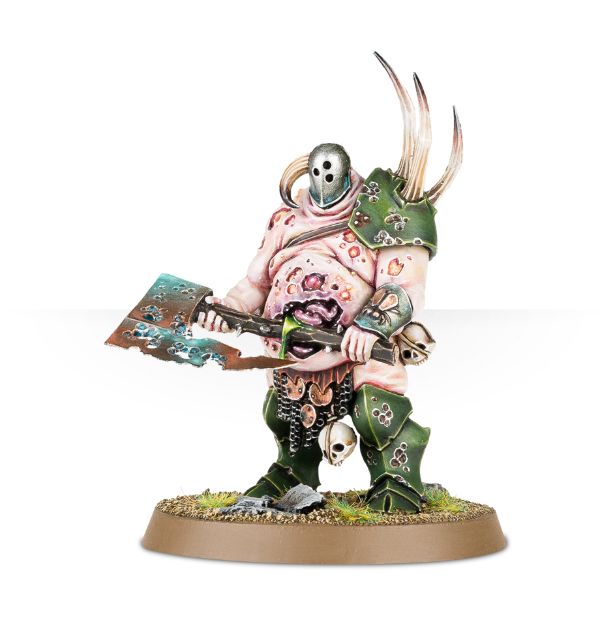 via Scanner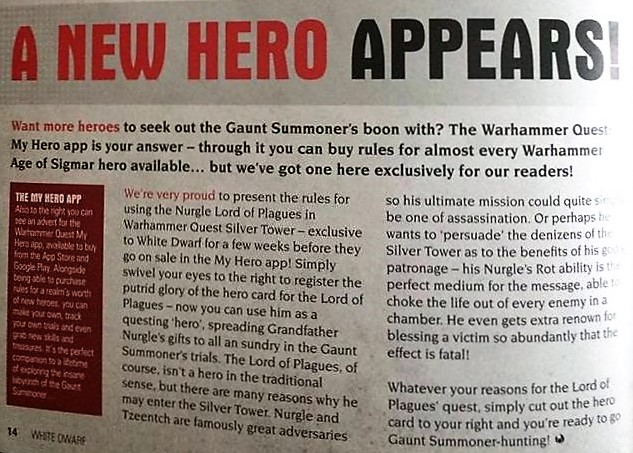 This new "Hero" has some pretty potent abilities as well. That Regeneration is going to keep him in the fight for a long time and his attacks have some nasty side effects. Games Workshop is really pushing Warhammer Quest: Silver Tower add-ons and it's a great idea. I doubt these Hero sheets take a ton of resources to produce and making them available in the Hero App pushes them to a digital distribution model which is still cheaper than print over the long run. Once all the leg work is done setting this stuff up they can just crank out more and more heroes for the game.
The true test will be if the game-play is engaging enough to keep players coming back with those new heroes. From the looks of it, I know I personally want to give the Silver Tower a run through! Time will tell.
More Pics in the BoLS Lounge:
What heroes do you hope to see in the Silver Tower?