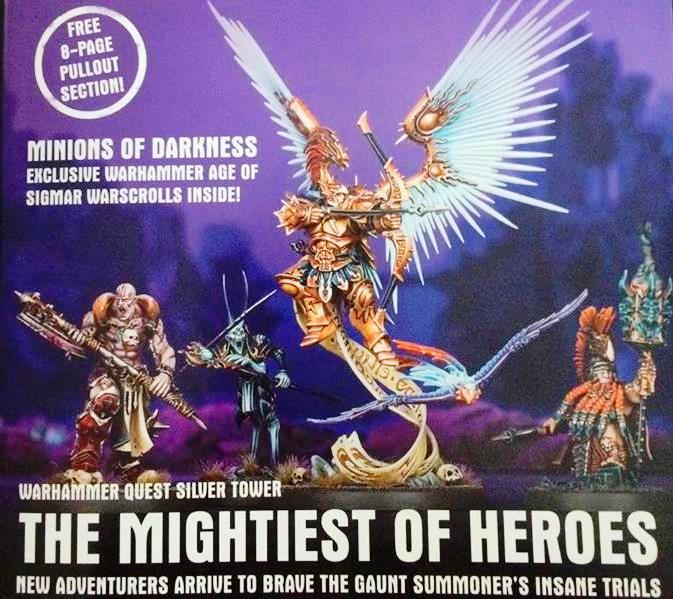 Warhammer Quest: Silver Tower is already getting an expansion – Come see the latest Mighty Heroes to take to the board!
via Scanner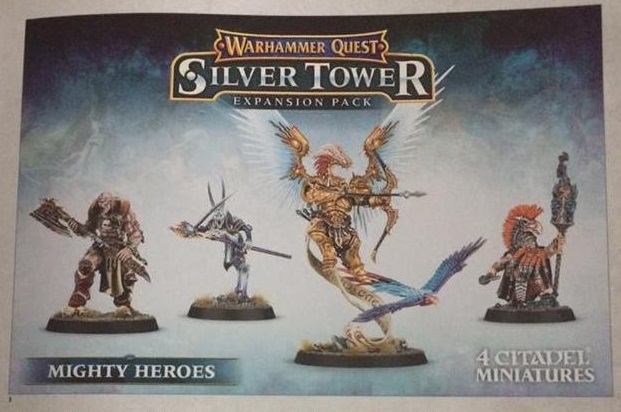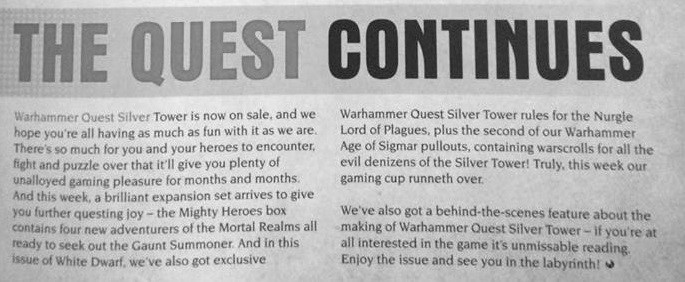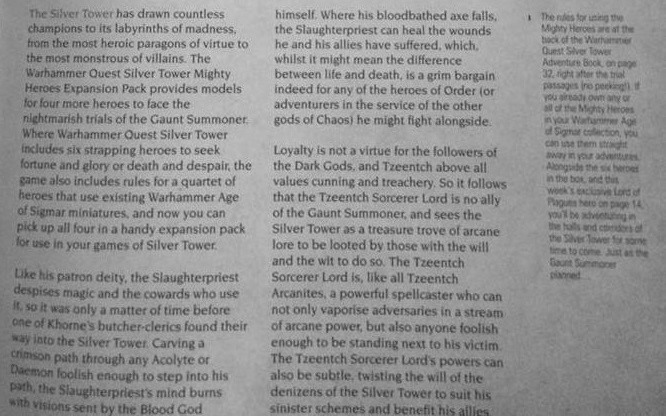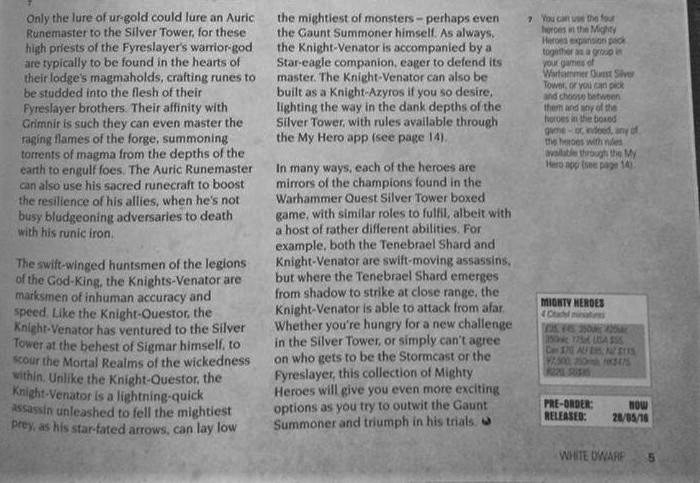 It's a little hard to read, but it looks like this Might Heroes expansion will be $55. If you do the math for those 4 heroes that comes out to quite a discount!
Knight-Venator: $40
Auric Rune Master: $30
Slaughterpriest: $30
Tzeentch Sorcerer Lord: Out of Stock ($13)
Maybe Games Workshop is saving on the packaging and passing that discount on to the customer. Maybe they are hoping to move excess product quickly. Maybe this is a ploy to get people collecting more than just their "main" army – each of these Heroes is from a different Sub-Faction of their parent Grand Alliance. Or maybe it's something else entirely. Either way, it's quite a discount – and the only place to current purchase the Tzeentch Sorcerer Lord.
This new 4-pack of heroes really reminds me of the Pathfinder Iconic Heroes Sets: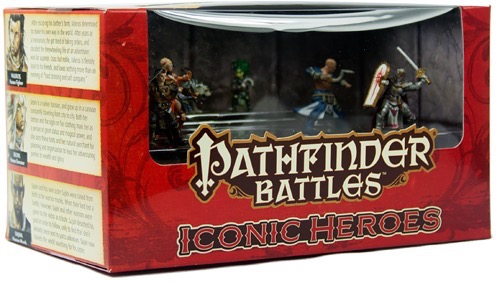 I'm not sure what the packaging will look like but the idea is very similar. It's a good idea and I hope to see more of these Heroic Bundles from Games Workshop in the future.
For More Pics check out the BoLS Lounge:
What's your take? More Mighty Heroes Sets or is this one a "Pass" for you?