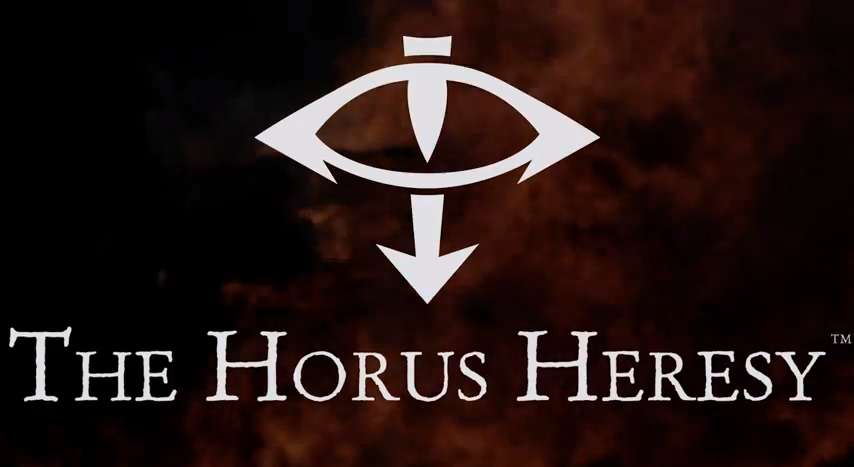 Black Library had a bunch of upcoming novels to show off at Warhammer Fest – including the next Primarch novel. Guess Who it is?
images via The Black Library Group (facebook), and poster Daniel Harris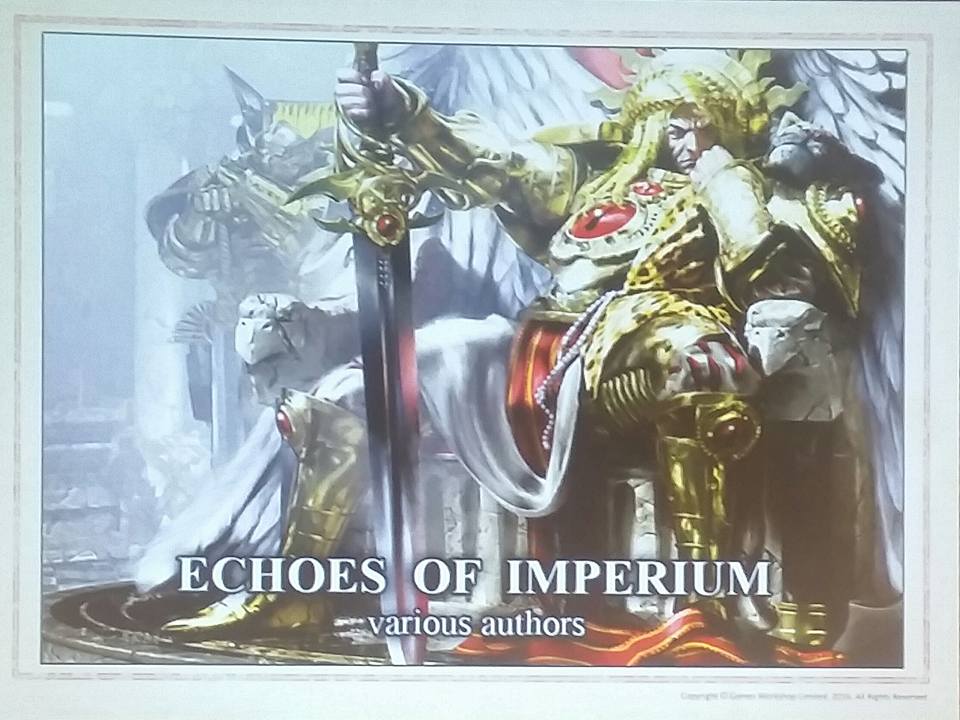 Collection of audio shorts….I would say we will get some new stuff.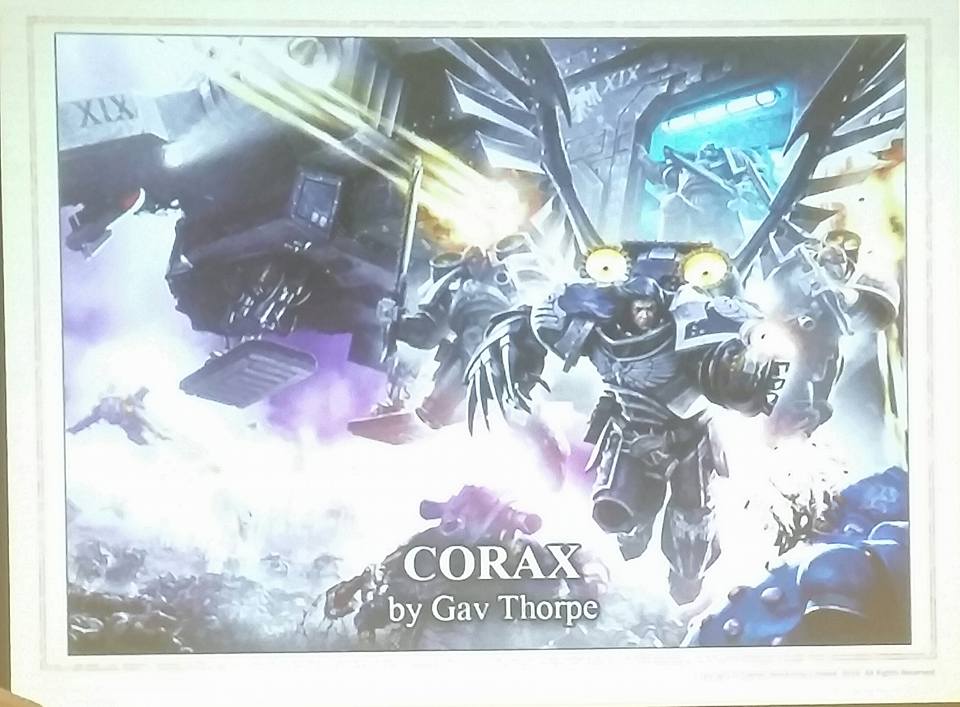 All novellas already released plus a novella to finish the arc.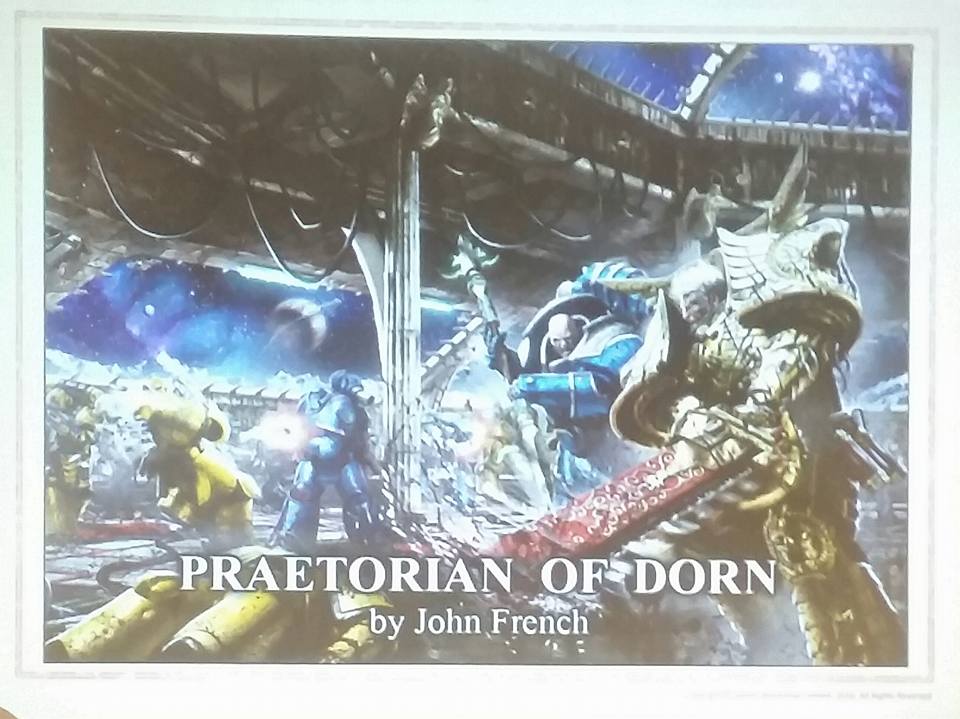 Deals with a well prepared attack from the alpha legion within the sol system not long prior to the sol system invasion. Will be seeing imperial fists prior to the heresy as well as the first time alpharius and dorn meet.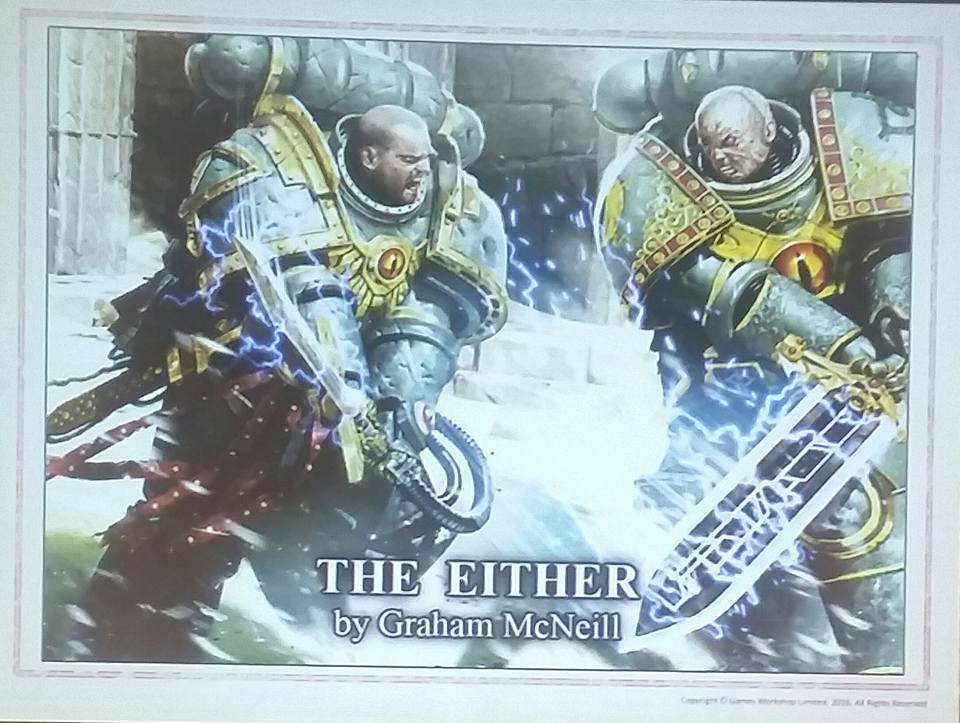 Audio drama. Of current story.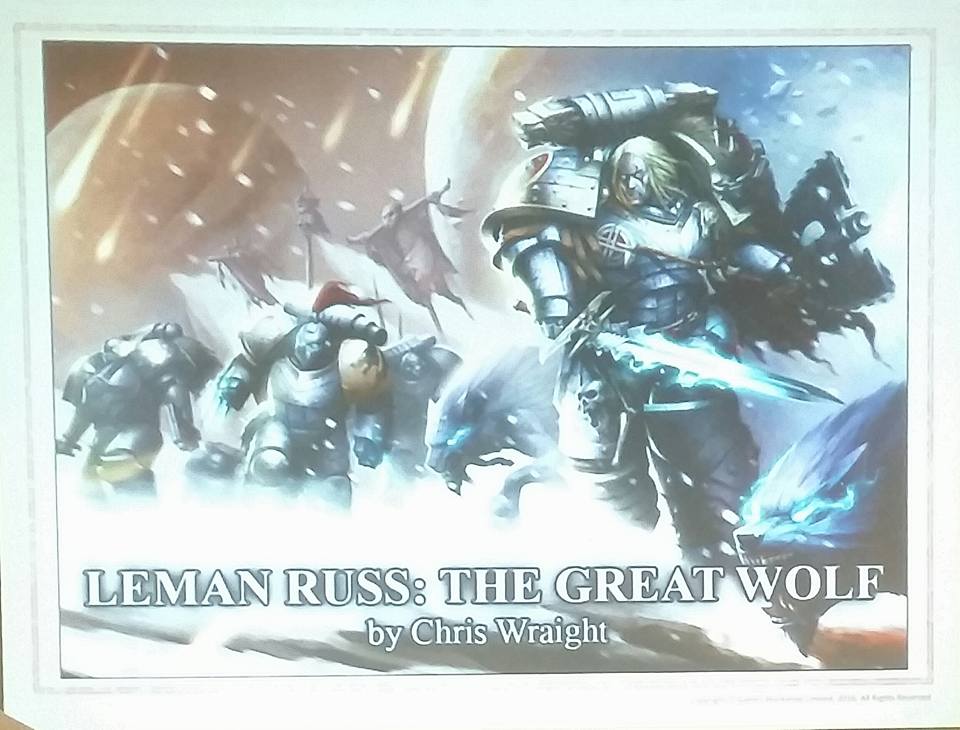 Primarchs book 2. Involves the events surrounding the wolves and the dark angels clashing.
For those of you trying to keep up here is this Forge World seminar flowchart of the Heresy to give you an idea of what the sequence of major events are.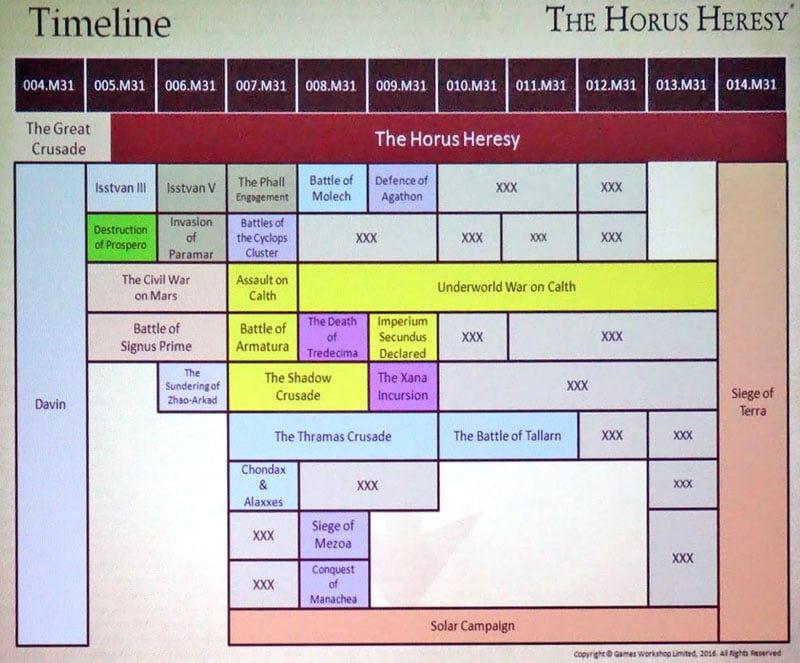 There are a lot of blank XXXs on that chart…
~We are still a while from the Siege of Terra.