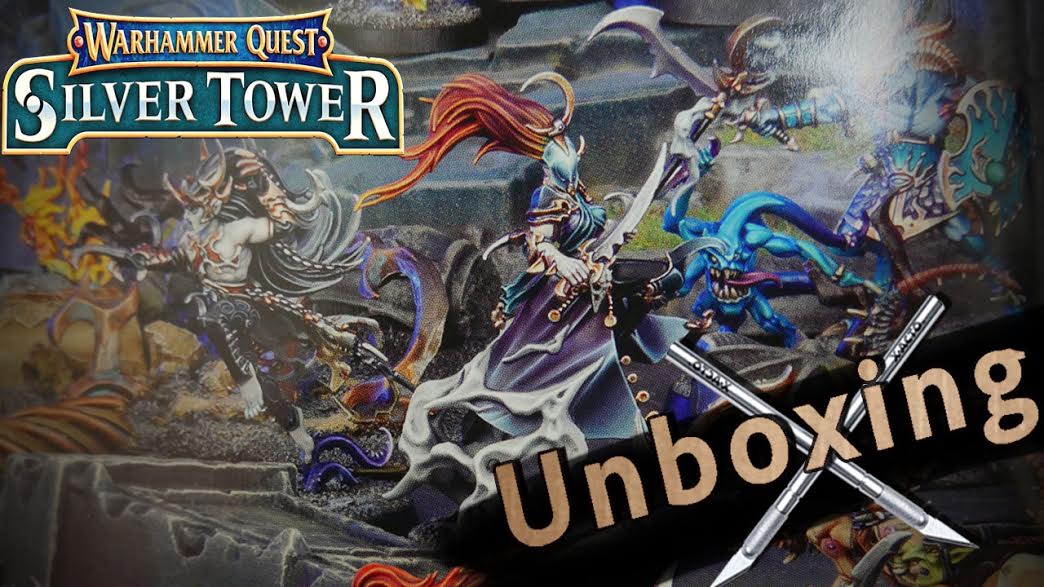 Hello guys! PeteyPab here with an unboxing video of the new Warhammer Quest Silver Tower box. Come see!
Are you excited for this new standalone game?
Are you guys excited for the new Warhammer Quest independant game? I know I am! We even have a sighting of it's first expansion which is impressive considering the game is just being released. I think personally GW hit a home run with this game, it looks like a lot of fun and the miniatures are gorgeous. Remember to follow along with us on Twitch where we will be livestreaming a playthrough of the actual game.

Don't forget to grab your box today and receive free Silver Tower swag in your purchase! (Available while supplies last)