X-Wing Showcase: Painting Nashtah Pup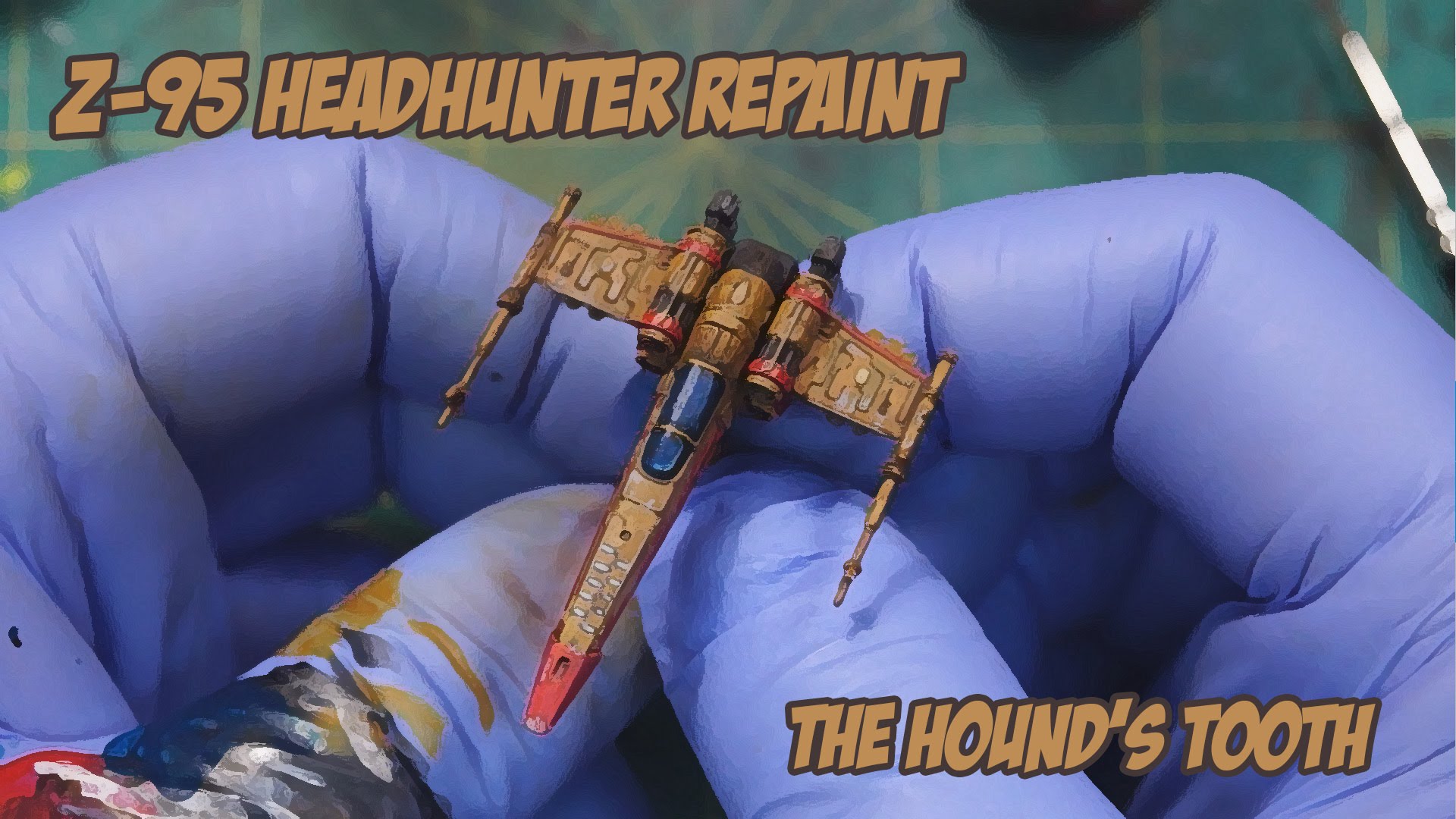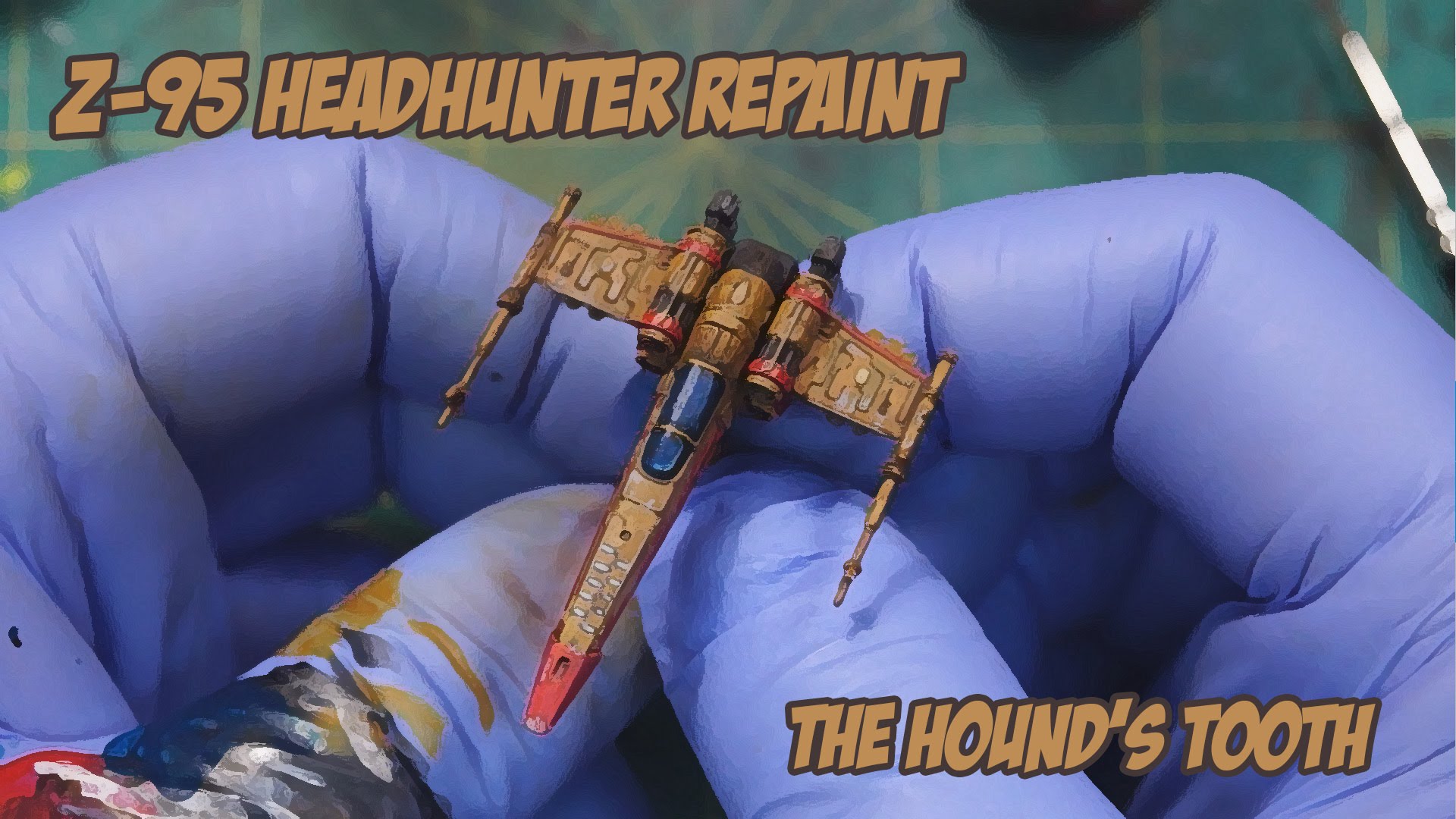 Jay Adan has a fantastic tutorial showing you how to repaint your FFG T-95 into Nashtah Pup's distinctive paint scheme.
This is Adan's repaint of the X-Wing miniatures game T-95 from the default Rebel scheme to Bossk's favoritre Hound's Tooth getaway vehicle – the Nashtah Pup.
So grab your airbrush and follow along!
Paints Used:
Vallejo Game Air:Leather Brown
Vallejo Game Air: Scarlet Red
Warcolours: Cool Grey 5
Warcolours: Warm Gray 1
Citadel: Agrax Earthshade
Warcolours: Cool Gray 1
Vallejo:Black
Citadel: Leadbelcher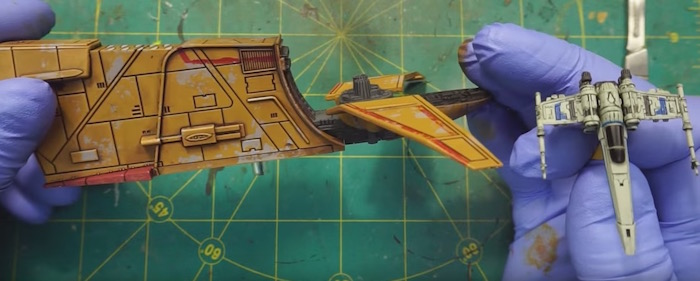 The challenge – stock models ready for painting.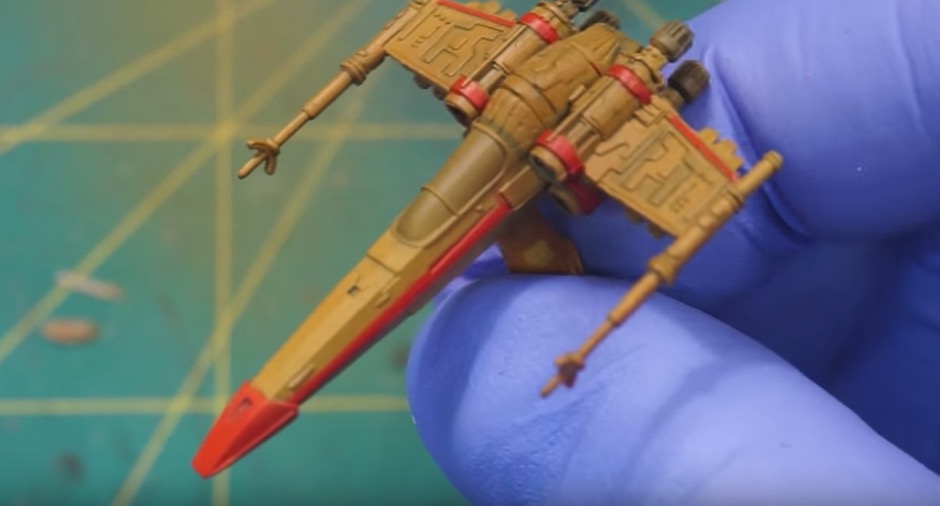 Base colors masked and blocked in.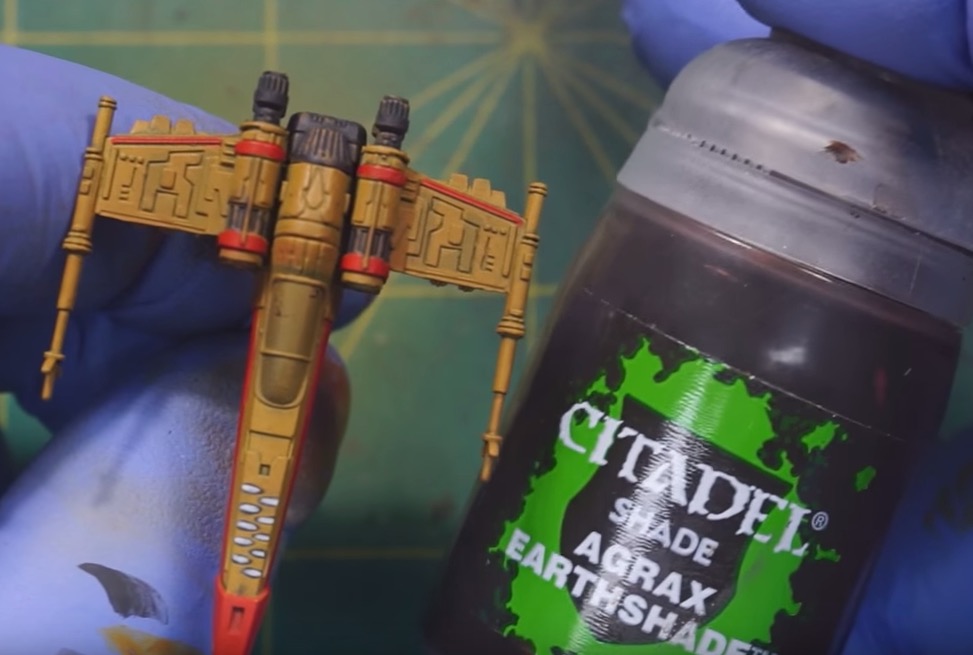 Details and washes time.
Subscribe to our newsletter!
Get Tabletop, RPG & Pop Culture news delivered directly to your inbox.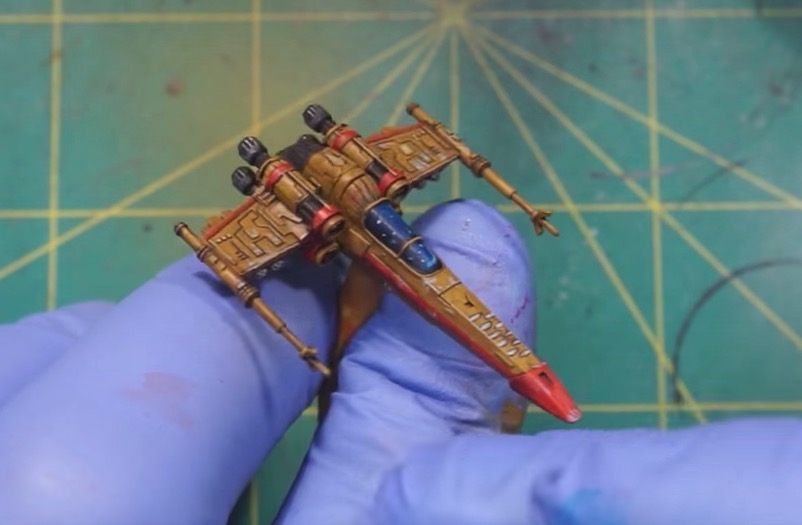 Tada – Bossk would be proud!
Please consider supporting these videos via Patreon
~Give it up for Jay!  I LOVE seeing awesome X-Wing repaints.