A New Unearthed Arcana presents some guidelines for making feats! The players asked for them and Wizards has been listening.
Earlier this month Wizards asked players how they play, and what they wanted to see in D&D in the future. Now they're releasing new playtest components based on that feedback.
"Based on feedback from our surveys and a number of requests on Twitter, this month's Unearthed Arcana introduces new feats for fifth edition D&D.

In addition to those new feats, this installment also talks about feat design and the place of feats in the game. Using design examples, we highlight what we want new feats to accomplish—and what they need to avoid, so as to not slow things down or interfere with the DM's ability to run the game.

You can think of the material presented in this series as similar to the first wave of the fifth edition playtest. These game mechanics are in draft form, usable in your campaign but not fully tempered by playtests and design iterations. They are not officially part of the game. For these reasons, material in this column is not legal in D&D Organized Play events."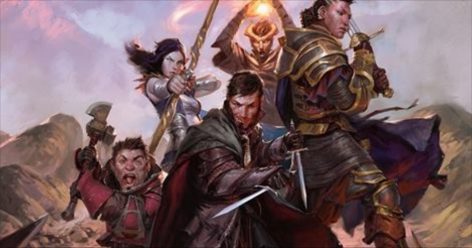 The new arrivals are:
Weapon Mastery Feats
Fell Handed
Blade Mastery
Spear Mastery
Flail Mastery
Tool Mastery Feats
Alchemist
Burglar
Gourmand
Master of Disguise
What do you think of this set of playtest rules?