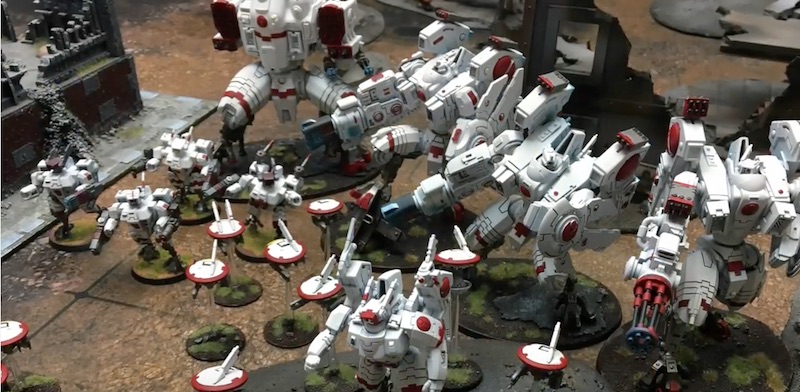 The Greater Good and the Wolves duke it out – who will walk away from this 1850pt ETC battle.
A new batrep from Ash and the gang at Guerrilla Miniature Games:
"Logan from '1-Plus Armour' up in Ottawa, on his way to the Canhammer ETC Tournament here in Southern Ontario, brings in his Tau to face off against my Space Wolves in this 1850 ETC Format match!"
GMG is publicly supported. Become a backer on Patreon to ensure new content and that the CoOp can continue.
Want to challenge Ash to a game? Email him at [email protected] or message him through his Facebook Page!