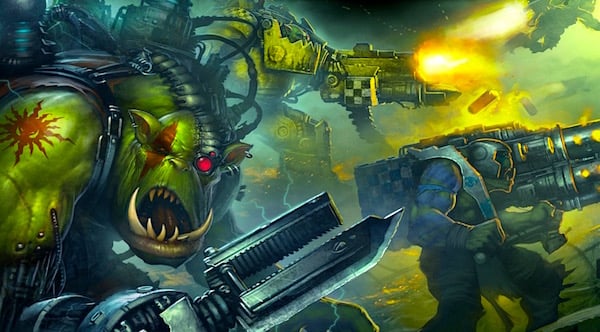 Games Workshop's terrain kits have a diversity problem – where's the Xeno Love?!
Games Workshop's Terrain sets are really great terrain kits. They are sturdy and you can play game-after-game on them. But, they do have a major flaw – they only show off Imperial or Chaos pieces! This needs to change. It doesn't make a ton of sense thematically that I can take an Aegis Defense Line with my Tyranids or a Void Shield Generator with my Necrons. Why would the Eldar be using an Imperial Bastion in a fight vs Chaos Daemons on a Craftworld? One of the strongest selling points of Warhammer 40,000 has always been the strong visual themes and the lack of Xenos kits is a disservice to the game.
But times are changing! The Tau recently got to get in on the themed terrain (aka fortification) game with the Tide-Wall. Sure, you can use it as the rules are written, but really it also makes a wonderful centerpiece on the tabletop for your games. It's well done and lends a very cinematic vibe to the over-all experience. If Games Workshop really is all about Forging a Narrative then terrain kits (aka Fortifications) that are Xenos specific can really add that to the game.
In this series of articles, we here at BoLS have put together some basic concepts that we think would make killer terrain pieces. Feel free to make these yourself – kit bash'em or scratch build them – but it would be a lot nicer if GW put out some actual kits. We've also taken the liberty of mocking up some very high level rules to add some of that "narrative flavor" to the game. We also want to point out that all the kits ideas we're presenting were ideas taken directly from the fluff. That said lets take a look at the ORKS!
Effigy of Gork/Mork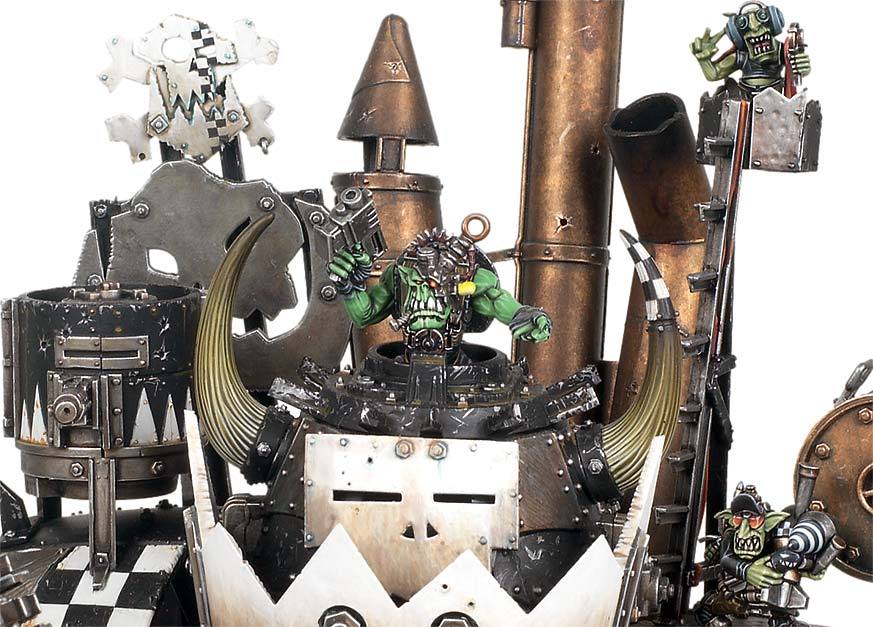 Imagine a big Orky head with jagged chunks of metal for teeth and other Orky bits welded on by Mek Boyz. Maybe it was the head of a fallen Stompa or Mega Gargant. Whatever the reason the Ork Boyz have claimed it as a piece of loot from Gork/Mork themselves! This massive battlefield boon would inspire the Orks to fight harder and be tougher an to attempt great feats to appease/impress their Orky Gods. Maybe this functions as a fort with Big Shoota emplacements – maybe it just helps them focus their WAAAGH! more potently. Heck, it could even be a Giant stone the Orks roll around into battle – the point is that it would be an amazing terrain piece.
Rules wise – It really depends on the model! If you go for the more traditional fortification route you're look at what's basically an Orky Bastion or Firestorm Redoubt. But that's already something you can do in the game. I'd want this Orky fortification to help the Orks do something ORKY! What if it allowed units within 24″ to re-roll their charge dice. Or what if it granted a Feel No Pain roll to units within 12″ – whatever it does it should be something that forces the Orks to be Orky and help them do what they do best – FIGHT! After all who doesn't want to do something amazing when the Eyes of Gork and Mork are upon you?
Mega Kustom Force Field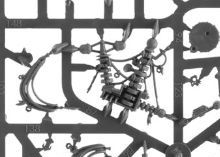 We're all familiar with the Ork Big Mek Kustom Force Field right? Well lets take that and scale it up – like WAAAAAY up. Maybe the size of the Void Shield Generator Kit – or as tall as a Monolith or Stompa. It's going to have the weird wires and weather-vane doodads and bits hanging off of it. This thing should look like something out of Frankenstein's lair, but Orky.
Rules wise I think you could go with similar rules to the Void Shield Generator if you didn't want to write new ones, but really – that's no fun! The personal version of it protects all models within 6″ with a 5+ invulnerable save. Lets make the radius 12-18″ and give it some Orky rule like We'z Got a Short! – At the end of the game turn, Roll a D6. If the die is equal to or less than the turn number the Mega Custom Force Field shuts down for the rest of the game. Orks like random chance and this thing has a high likely hood of working for at least the first few pivotal turns.
Naturally, these two "fortifications" would need other stats and point values but you get the idea. Hopefully we've painted a picture of what some cool Orky theme terrain could look like. I know I would really appreciate a few games where we weren't fighting over that Imperial emplacement or that blown-out Imperial building…again. Come on Games Workshop – where's the Xenos love?
What type of Orky-Themed Terrain would you like to see from Games Workshop?